09 May

Broken Angel

Broken Angel film – rough trailer from rumur on Vimeo.

In the fall of 2006 I had been shooting what would become Battle for Brooklyn for about 2 years. The film is about a community trying to save itself from being bulldozed for a basketball arena and massive development project. The site was only a few blocks from my daughter's day care so I would drop her off and head over to shoot. The first six months was a headlong dive into a wildly intense work situation that was stressful both physically and emotionally. Walking backwards with a camera on icy Brooklyn streets for 12 hours a day takes its toll on you, as does working without any support or funding. By the end of that first half year of work I found myself crippled by leg and back pain. It wasn't just the filming. It was having a vivacious 2 year old, trying to find a way to stay afloat, and the stress of trying to buy and fix up a foreclosed house in upstate NY that pushed me over the edge. One weekend while working on the house my back seized up so bad that I could not move. I was tapped out. Finally, I made my way to Dr. Sarno and I slowly began to recover. Luckily the battle had turned into a quagmire and there wasn't much to shoot so I was able to recover somewhat and work I began to think about working on other projects including our film about Dr. Sarno. I continued dropping in on the main character of "Battle for Brooklyn" from time to time as needed, and worked to find ways to fund them. Suki, David, and I finished up our film Code 33 and began to take it to festivals.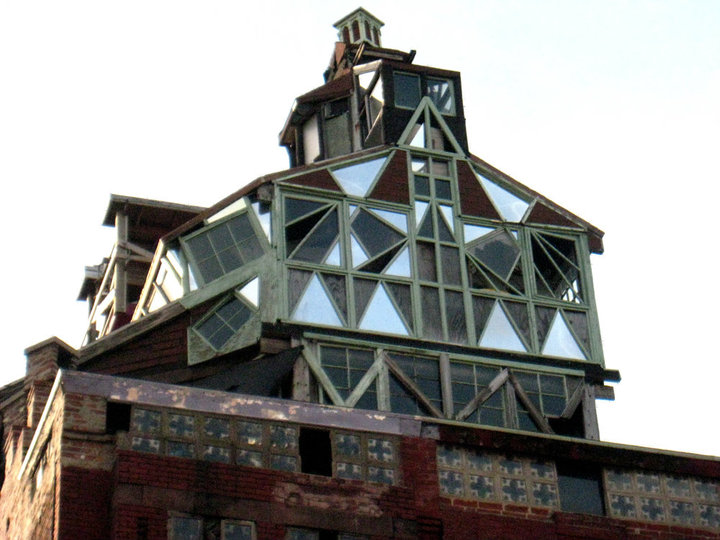 With Code 33 complete, Battle in a kind of holding pattern, and the Dr. Sarno film slowly coming together, I was ready to fall into another project when the Broken Angel caught on fire. The Broken Angel was a building not too far from where I lived in Clinton Hill Brooklyn that had basically been turned into a sculpture by its owners. I had first happened upon it years earlier while out for a walk with my dog. It was shocking to come upon and it took a few minutes to orient myself to because it was like an Escher drawing come to life. For the next few years anytime I had a visitor in town I would casually walk them near it for the sheer pleasure of observing them as they came upon it without warning. As I saw the neighborhood change I knew it couldn't last and I tried to figure out how to get in touch with the owner. One day my neighbor mentioned that they were old friends, but he never got around to introducing me.
When the roof caught on fire, there was no real damage, but the city came in and forced Arthur and his wife out. They threatened to demolish the building unless it was immediately brought up to code, so Arthur reluctantly partnered with a local developer to turn it into condos. The plan was to make it legal while preserving Arthur's work. Since I had no way to get in touch with Arthur I reached out to the developer who had seen our previous film and readily agreed to introduce me. The next day I started to shoot. The developer, Shahn, introduced me to Arthur and we wandered over the Salvation Army down the block to talk because it was too cold outside to shoot. From then on Arthur thought of me as working for Shahn. This became problematic later, but for the next six months I spent several hours a day at the site with my camera following Arthur as he worked to clear out 30 years of accumulated detritus. It was not an efficient process, but it was wildly interesting, as was hanging out with Arthur. I was a fan of the Maysle's Brothers film "Grey Gardens" and it felt a bit like that at times, but with a goal, and an end in sight.
During the first phase of shooting there was a sense of hope and excitement. Slowly though, things started to fall apart. Stop work orders dragged on for weeks, and the building continued to empty out at a glacial pace. It was impossible to do construction with all of Arthur's accumulated treasures on site. Arthur had some wild visions for the apartments and Shahn struggled to balance practicality with placation. Arthur and his wife moved into a building that Shahn owned and slowly moved out the most important art. Work started to ramp up.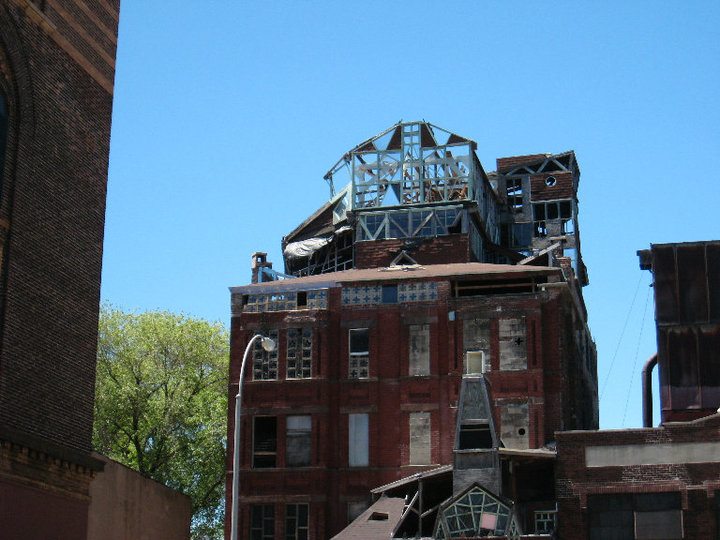 Then the building department came to inspect the site and issued an order to tear down the iconic structure on top of the building. Arthur worked alongside the others as it came down. Soon though the bank came calling. Things were taking longer than they should have and the bank called in its loan. Shahn tried to negotiate, Arthur sued, and the whole thing fell apart. In the meantime, Arthur came to believe that I couldn't be trusted and he decided to let another woman make a movie about his fight. He shut me out. After 2 years it was unclear what I would be able to do. We had progressed quite far on a cut of our film. However, you never know what the film is until you know the end. In 2012 Arthur's wife Cynthia passed away. For about 6 months I drove them to the hospital each week for treatment, and it was clear the stress of losing their home took its toll on her. A few months later the bank took title to the property and Arthur moved out. I have not seen him since then.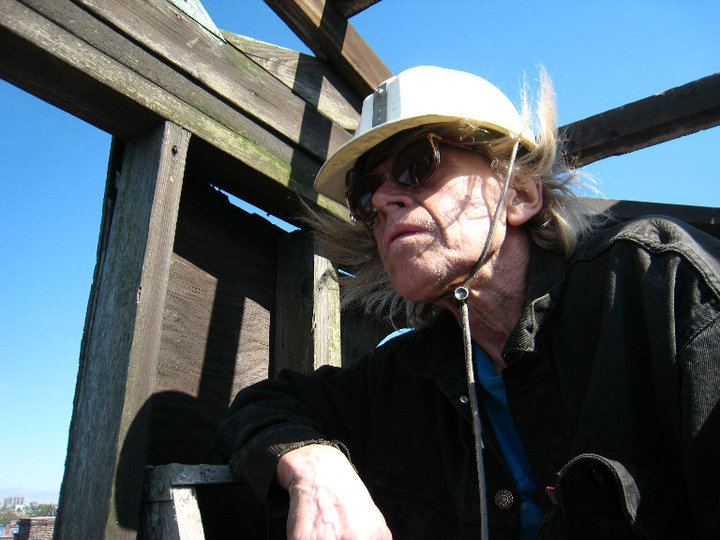 On Sunday May 10th The New York Times is publishing an article about the saga. I pitched the Times an op-doc video about the eviction I was told it wasn't right. Now that the condos are the highest price listings in Brooklyn, its news.