17 Jun

Change and Healing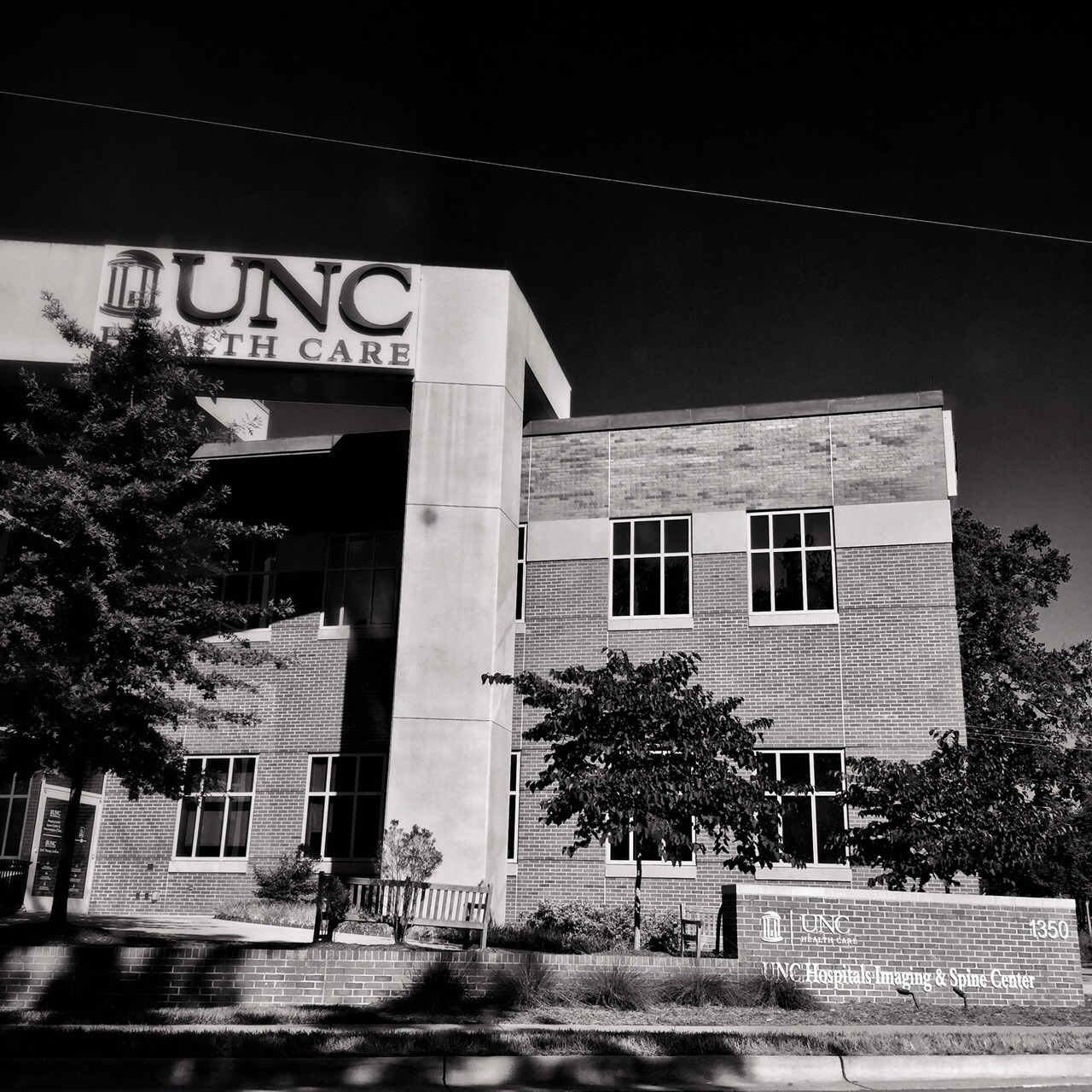 Returning home to the town that one grew up in is often a disorienting experience. The Chapel Hill that I grew up in was largely static. When I started elementary school there were five of them in town as well as two junior high schools and a single high school. When I left for college none of this had changed. However, when I came back about a quarter century later things were dramatically different. There are now three high schools and there is constant churn of development. While living in Brooklyn I experienced this kind of change in real time over 15 years, so it was harder to hold on to the past. Walking down Myrtle Ave near my Brooklyn home it became difficult to even remember the empty lots and cheap diners that disappeared as gentrification spiraled its way through the neighborhood. I wish I had documented the changes a little better, but even though we see the changes coming they are often so gradual that it's hard to recognize them in real time.
This morning while driving my daughter to camp the main road in town, 15-501 bypass, was backed up so I took a shortcut through the university golf course. 15-501 is now 4 lanes, threatening to be 6, but it was a two lane road for my entire childhood. At the end of the shortcut where I planned to turn right to re-connect with my route to camp I looked to my left and saw a fairly new outpost of the University Hospital, an "imaging and spine center". It sits on the former parking lot of an upscale restaurant called Slugs at the Pines. When I wrote an essay in 8th grade that got my mother crowned mother of the year she got a gift certificate to Slugs. It is now just a memory for me but not even that for many of the people who have moved to town. The future eats the past. Much of the time its very difficult for us to imagine a place before we encounter it. It often feels as if the buildings, roads, and planted greenery have always been there.
I was struck by how the entrance was so grand and cathedral like. When I was a kid our next door neighbor Dr Thomas was one of the first surgeons hired by the hospital as it began its rapid expansion after world war 2. When he retired he wrote a history of the hospital and on the first few pages it has a picture of its original turn of the century home which looks a lot like a Brooklyn brownstone. I was born in the modern building which sits about a half a mile from the house I grew up in (the one in which I now reside). When I was a kid we would occasionally hear a helicopter heading to the hospital. Now we hear them a dozen times a day. The hospital continually expands and it has outposts in every new mallification that crops up at the expanding edge of town. You can find it across from Lowes, Best Buy, and walmart- often times right next to an outpost of Duke University's hospital. While religious institutions often try to hold on their past by bringing attention to their origin story, the church of medicine which focuses on technology seems to paper over the past. Despite Dr. Thomas's exhaustive history of the hospital I can't find an image of that original building online.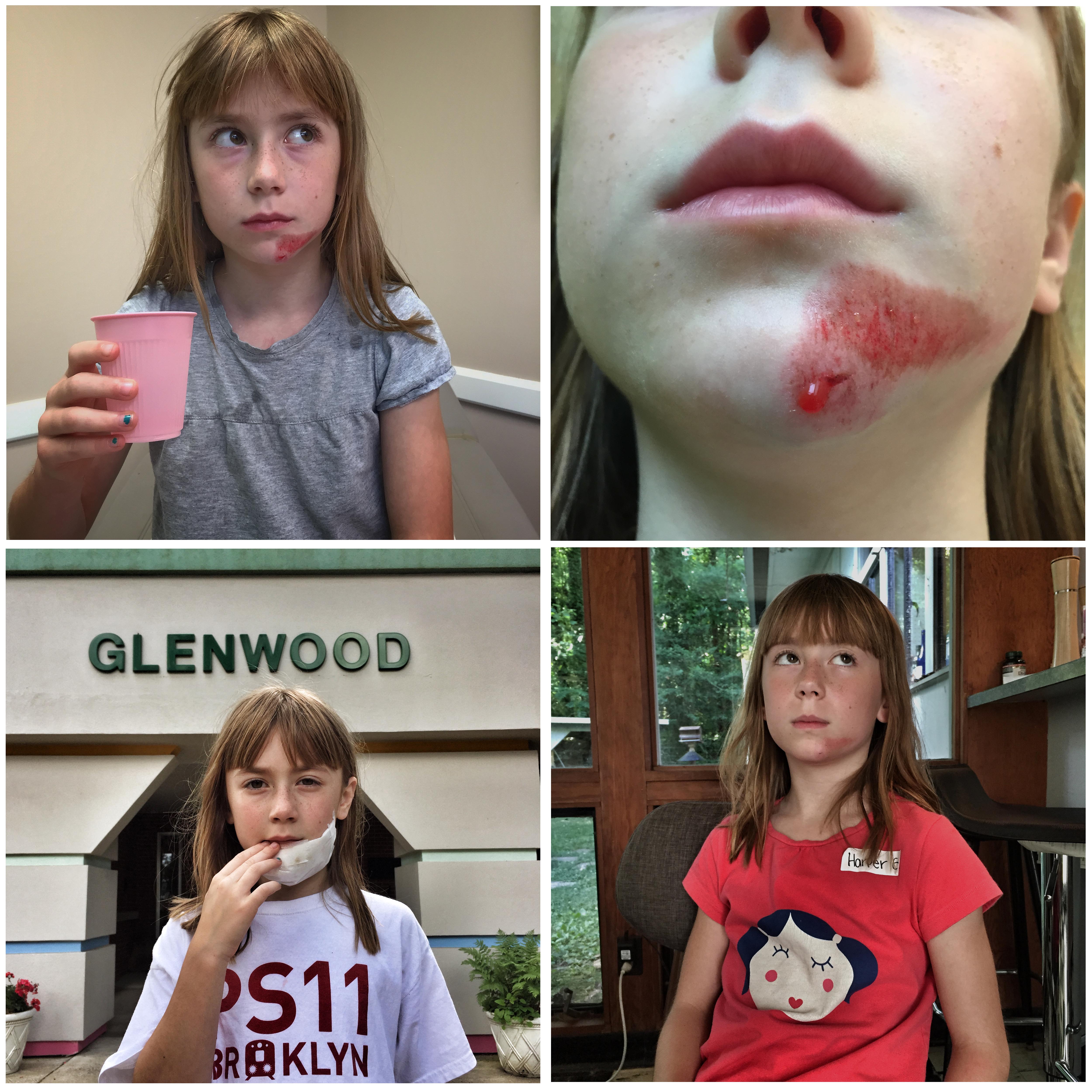 I looked back at my daughter as I waited to turn and could see the shine of neosporin cream on her chin. Less than a week ago she took a tumble at school and bashed up her face so nicely that the school nurse called us and requested that we take her to the doctor. She was concerned about a small puncture on her chin that might need stitches. When my wife went to pick her she was ok; battered but glad to see her. When she heard that she might get stitches she started to wail, and her distress did not abate. I had my share of stitches when I was young but I also remember avoiding them on at least one occasion after I cracked open my chin jumping into the pool. My father took me next door covered in blood where Dr. Thomas put a big butterfly bandage on my chin. "If we stitch it its less likely to have a scar," he told my dad who quipped "Don't worry, he's not going to be a model." They both laughed. Dr. Thomas was skilled, practical, and frankly pretty brilliant. However, his bedside manner with young kids like myself wasn't great. I often felt both weak and powerless when he examined me. I also trusted him explicitly and feel very lucky to have had him around to take care of us.
I bring up Dr. Thomas both because he cared for me as a child and because he, like Dr. Sarno, trained during World War 2 and came of age before the mechanistic model of medicine had taken such powerful hold over health care. He was a respected surgeon who my mother credits with saving her life. He was also extremely practical and understood that the body often has the power to do a great deal of healing. Taking Harper to the doctor with my wife was an eye-opening experience in a positive way. My wife had been there a couple of times before with our daughters. Fiona had a knee problem this spring when she played Lacrosse. I assured her that there didn't seem to be anything wrong, but she wanted to see a doctor. The doctor she saw explained that it was normal to have aches and pains from exercise and assured her that her knee was fine. The next day it ceased to bother her. So I wasn't surprised when we were first seen by a very nice nurse who calmed my daughter down and cleaned up her face. No one complained that Harper wanted her mom, dad, and sister with her. Unfortunately, we had to come back a couple of hours later to see the doctor. When we did come back we had another great experience. He was calm, present and kind. He respected the distress that Harper was in and gave her a great deal of space. He looked at the wound with extreme gentleness and determined that it didn't need a stitch or glue. He made sure that Harper felt safe and in control and she left happy. The first two pictures above were taken at the doctors office. The last one was taken 4 days after she fell. It's almost completely healed. Observing this process reaffirms that the body has so much power to heal itself.