16 Nov

Protesting Trump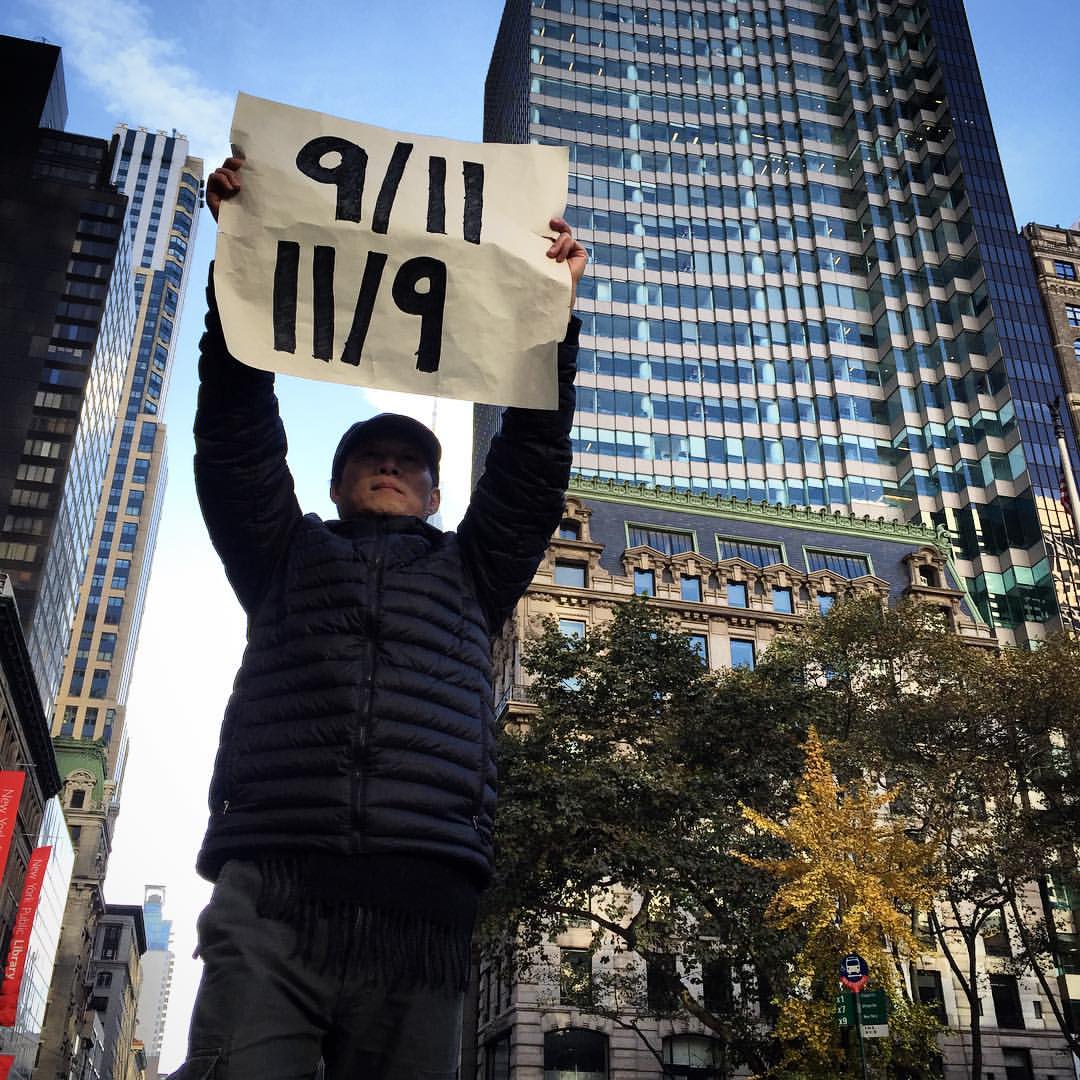 We just went to NY for the world premiere of our film about Dr John Sarno, "All The Rage (saved by Sarno). We left from North Carolina two days after Trump won the election. When we went out in the city that Friday we encountered a number of spontaneous protests. First as we crossed Union Square a group of people marched by chanting and holding signs.
Later that afternoon we hit Washington Square Park as the sun was setting. The park was filled with protesters. Under the arch we found Rev Billy (who has had a cameo in 4 of our documentaries) leading a small occupy style event where people took turns making statements. There was a powerful sense of searching going on. People were trying to make sense of their feelings and how to move forward.
A new mother on Trump from rumur on Vimeo.
The First Amendment under the Arch from rumur on Vimeo.
Rev Billy on loving your neighbors on the train from rumur on Vimeo.
We left feeling a bit more hopeful. The following day we got up and headed down to Union Square for an organized march up to Trump Tower. When we got to Union Square we found that there were sections of the subway wall covered with colored post it notes. They were individual expressions of people emotions about the election. Everything felt a lot like the days after 9/11 when the city came together and people needed to make sense of their grief.
Union Square post it notes from rumur on Vimeo.
When we got out the crowds were large. We began to march and I started to take pictures. I quickly gravitated towards documenting the posters. Following is a collection of images I shot that day.