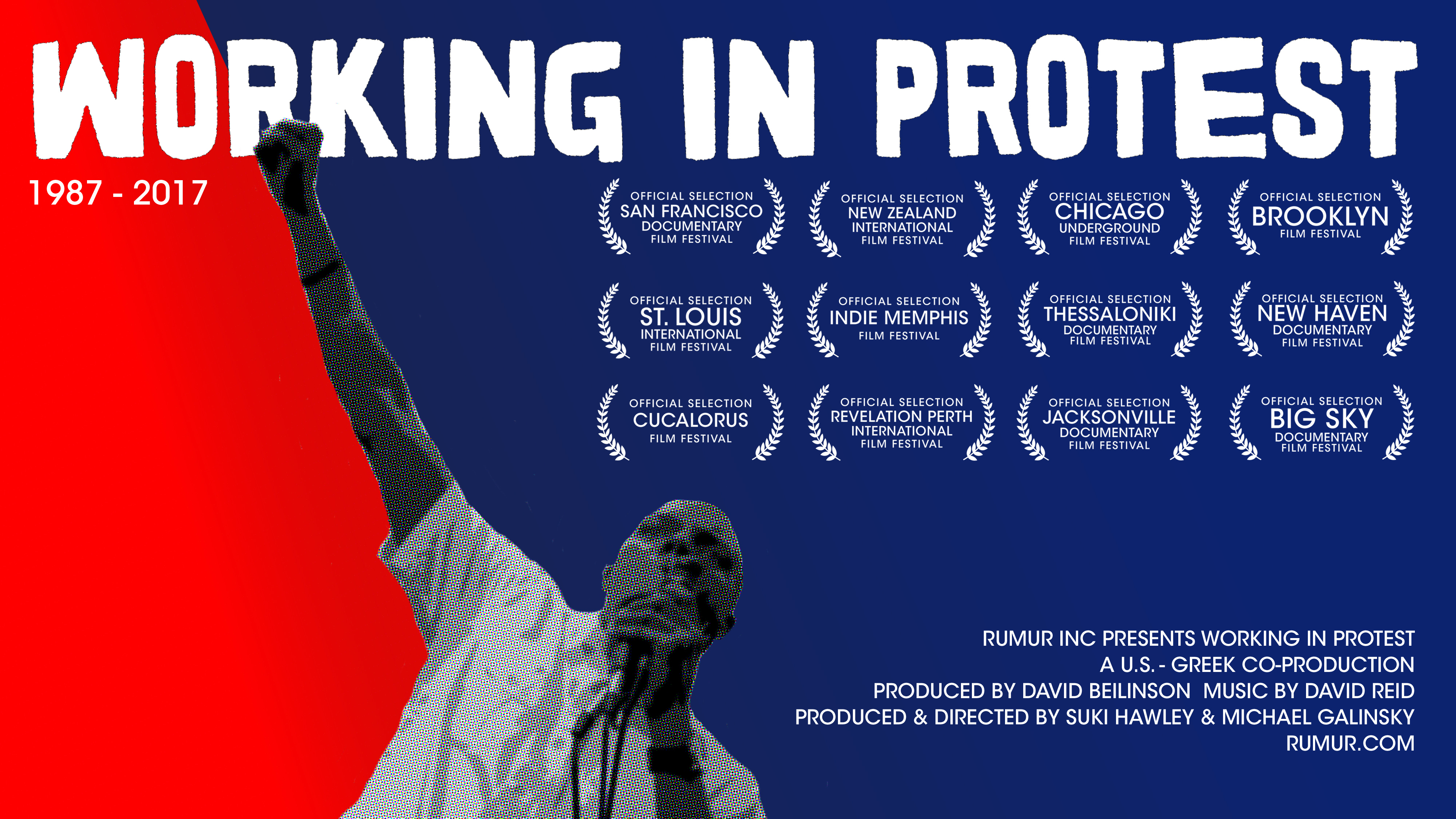 28 Feb

Rumur Election Season Docs

We have been documenting political issues for 30 years. We have been making documentaries for 20 of those. This election season we hope some programmers will consider screening these films because they help us to zoom out and get some context on where we've been, where we are, and where we are headed.
Our first political do was "Horns and Halos" which we started after we got a press release that an underground publisher was going to re-publish a dis-credited bio of GW. We were intrigued because we'd seen the two paragraph stories about a book being pulled from the shelves that alleged Bush had been arrested for cocaine but that his father got him off. It was pulled because the author was a convicted felon who lied when questioned about it. It was a wild wild ride, and the last day of shooting was Sept 10, 2001. Needless to say it was hard to get it shown after 9/11, but a year after that horrific day we showed it at the Toronto Film Festival and eventually got it short listed for the Oscar.
Shortly after we completed our distribution of Horns and Halos we stumbled into working on a film about a community's fight against a massive land grab in Brooklyn. That took 8 years to make, and in the meantime we partnered with two other filmmakers Gabriel Rhodes and Keefe Murren to document the 2004 Republican National Convention, "August in the Empire State". I mostly followed around Michelle Goldberg, who was covering the events for Salon. She is now an opinion writer for the NY Times. The film also focuses on Cheri Honkala who leads the Poor People's Campaign for Human Rights. She's still fighting the good fight and can be seen in a more recent film of ours, "Working In Protest".
Over then next 7 years we continued to shoot "Battle For Brooklyn". It was an epic journey. First most of the wealthier, newer residents of condo buildings sold out to the developer. However, one guy refused to sell, and remained as the only owner in a 32 unit building. He led the fight for the community and made it his full time unpaid job. As he said, "If I'm not going to fight this, what will I ever fight". This isn't Hollywood, but I won't spoil the ending. Like "Horns and Halos" we self distributed the film, and got it short listed for the Oscar.
Who Took Johnny is a little bit less directly political than the other documentaries featured here, but it does touch on the underside of politics so I'll add it in. The film focuses on a mother's 30 year search for her missing son Johnny who went missing while delivering papers in 1984. Her tenaciousness kept the story alive for years, and it is a crazy tale of child exploitation, political blackmail, and nefarious or bumbling police. Interestingly, the film got caught up in the whole pizza gate controversy.
Working in Protest is constructed from both short films as well as some experts from films like "Horns and Halos", and "August in the Empire State". With this film we wove together 30 years of work in order to pull together a number of themes and threads. It starts at a Klan rally in 2016 that took place after Trump's victory and then flashes back to one that we shot in 1987. It ends at Trump's inauguration. The more things change, the more complex they get. This film is largely just documentation without an agenda.
So, bring us out to your school next fall, or program them all at your micro cinema. We are flexible. We want the films screened, talked about, and getting people some context.