16 May

The Day the KKK Came To Town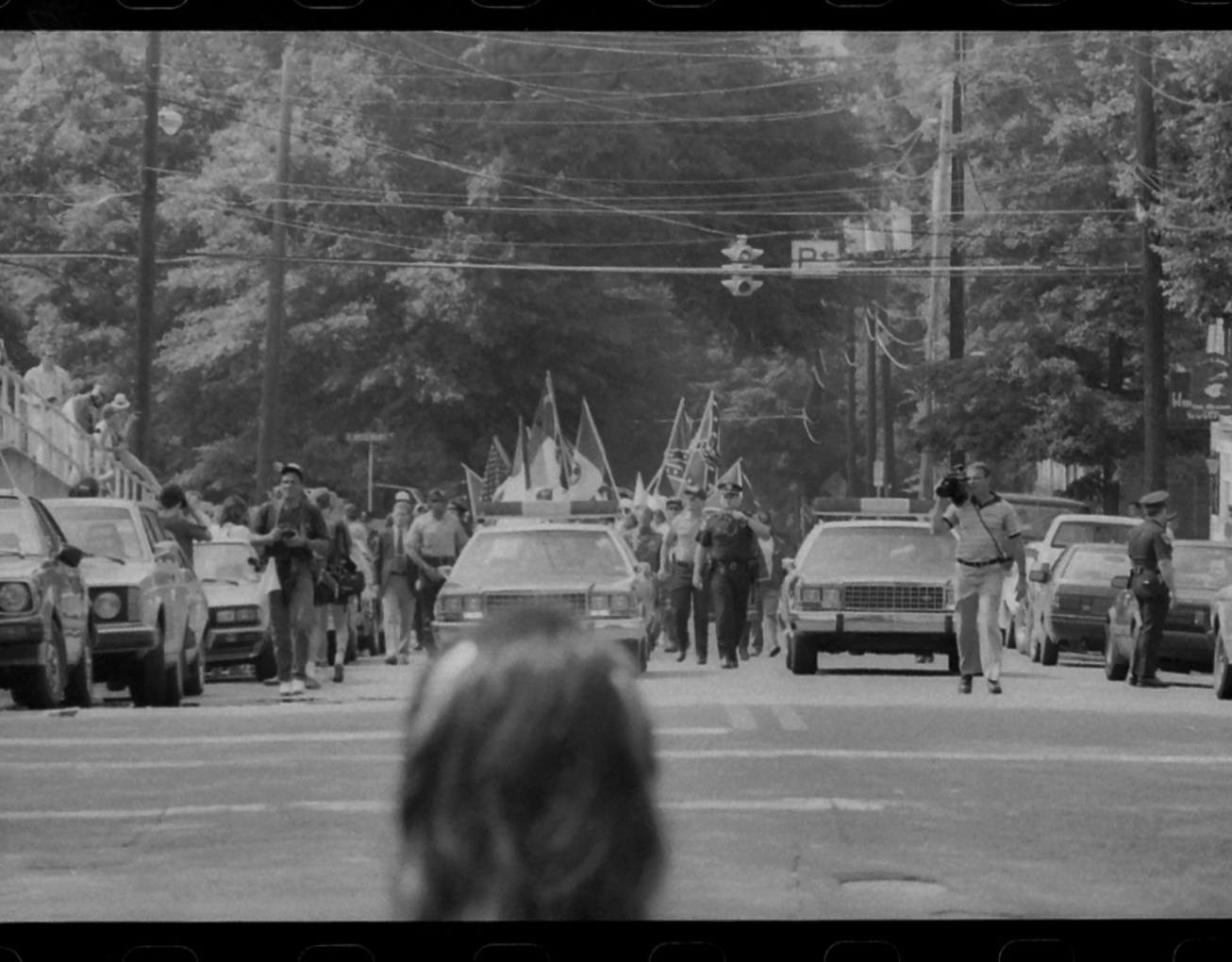 I started taking pictures voraciously in high school, and took many of the pictures in the school newspaper and the yearbook. However, the day after graduation was the first time I photographed what could be called a news event.


I have no visceral memories from that day. I can't tell you what it felt like, and I can't really remember snapping the pictures. Perhaps this is one of the reasons that I have always been drawn to taking pictures. They stop time in ways that my brain is not so adept at doing.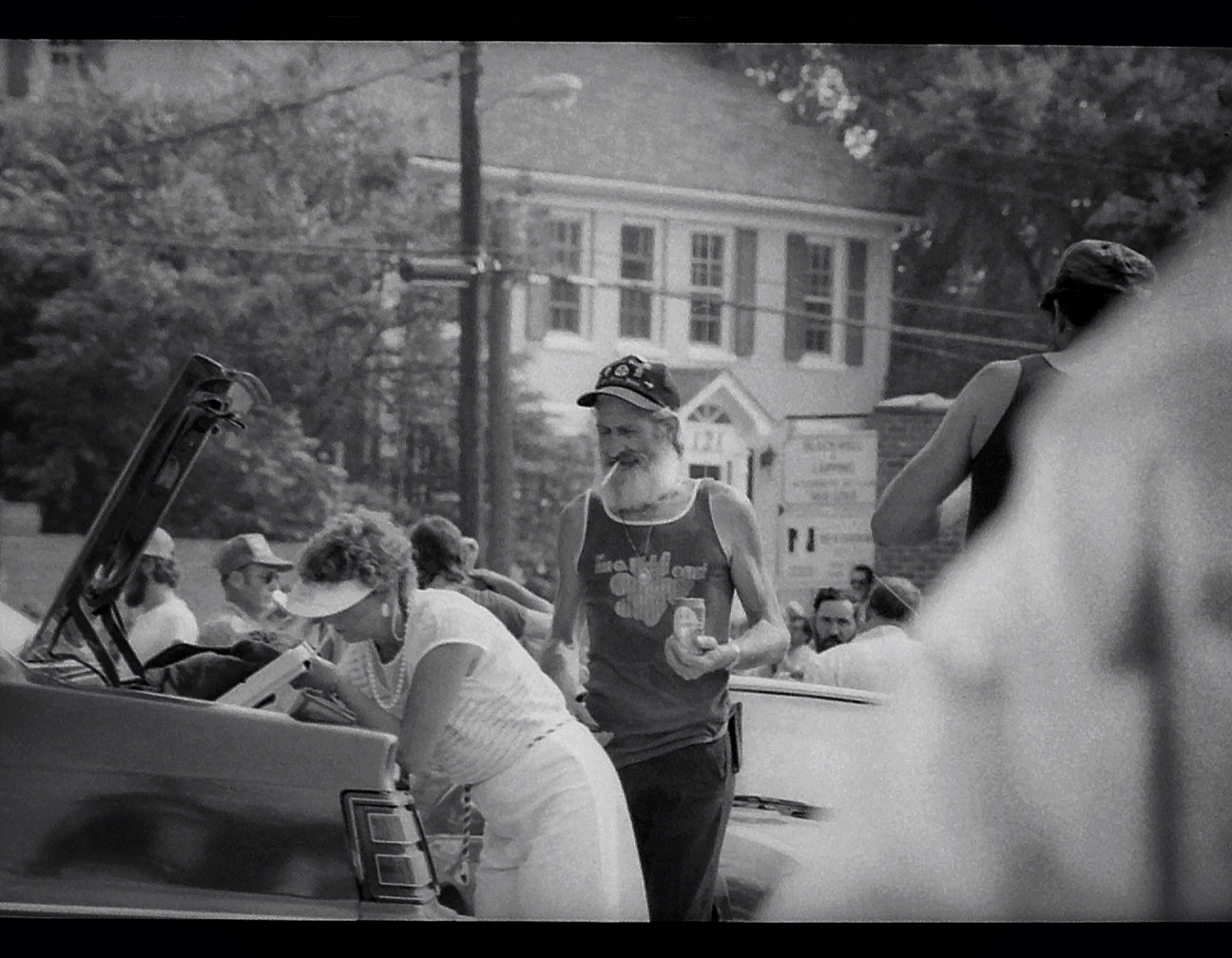 Yesterday I found a couple of faded prints from that Klan march, and I posted them to facebook. Then I stumbled onto the negatives in the same box, prompting me to fix my iPhone scanner and go through the images. The more I looked at them, the more I began to remember that day.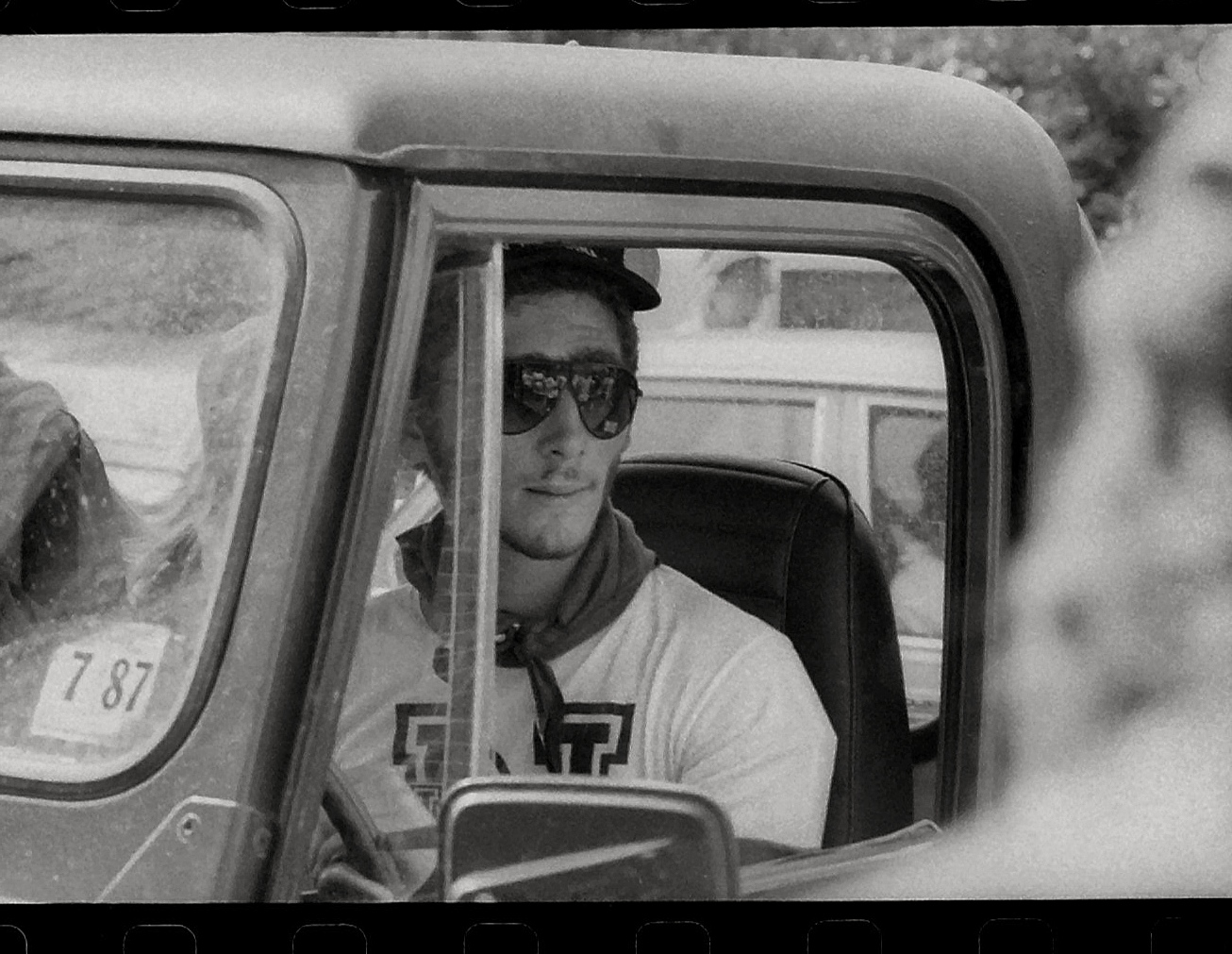 Just this afternoon, I realized that tomorrow is the 60th anniversary of Brown vs. Board of Education so I decided to post them to our blog.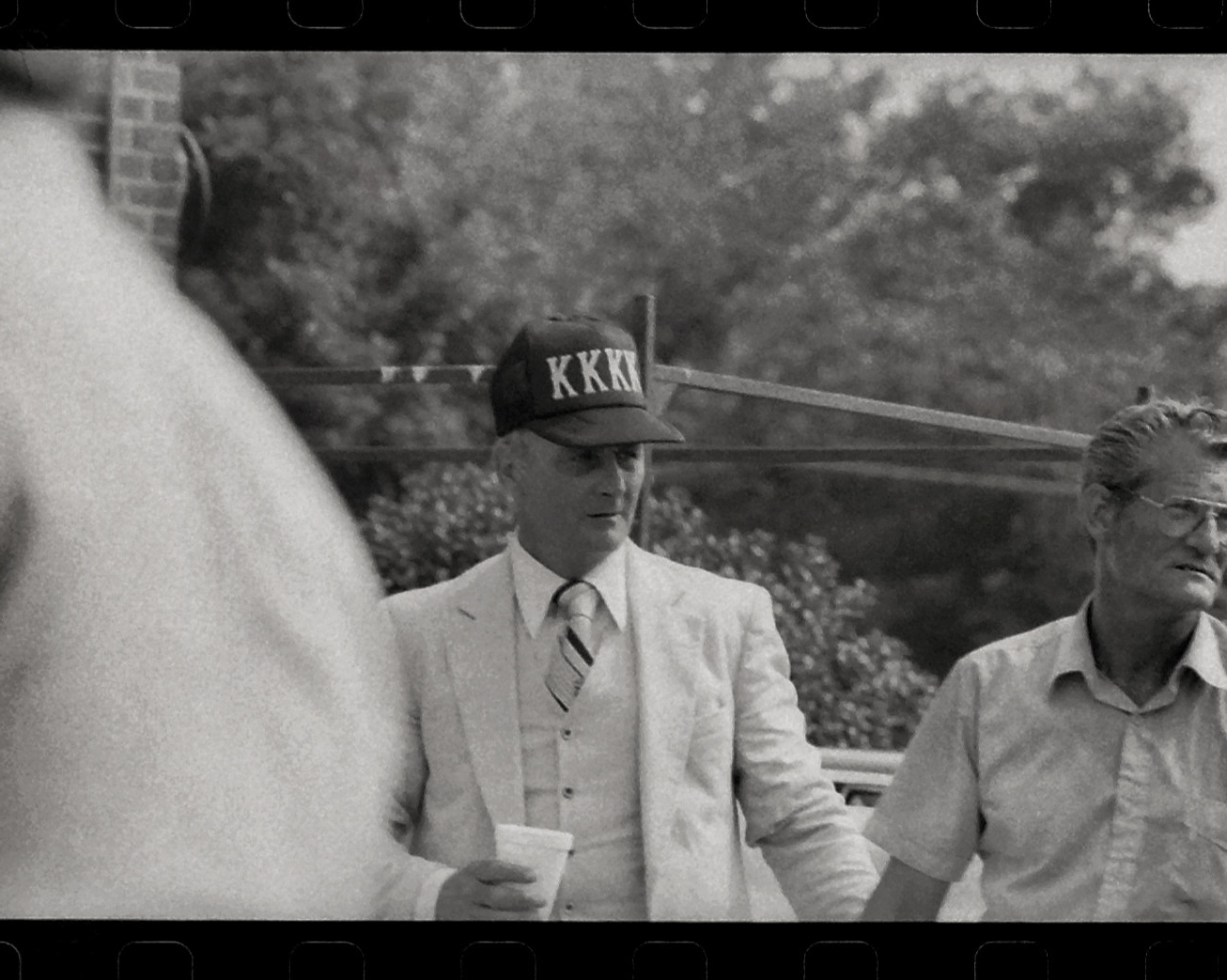 I grew up in Chapel Hill, North Carolina and went to public school shortly after desegregation. Despite the fact that my parents were North East transplants who were involved in civil rights issues, I wasn't acutely aware of race until I entered Jr. High School. At that point, there was a good deal of social separation, but I don't recall a great deal of direct racism. That is to say, I wasn't aware that the Klan even still existed until they decided to march in Chapel Hill the day after my high school graduation in 1987.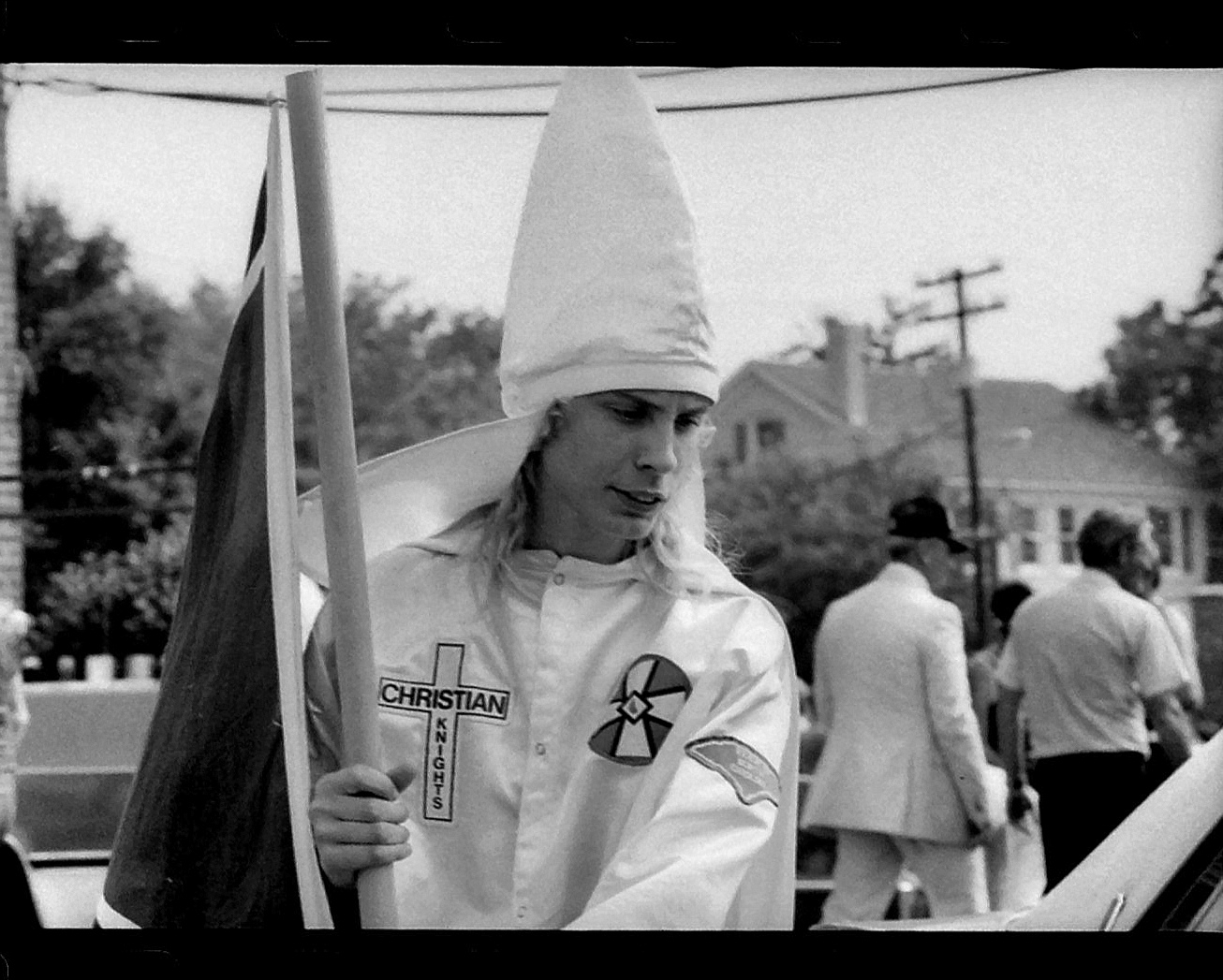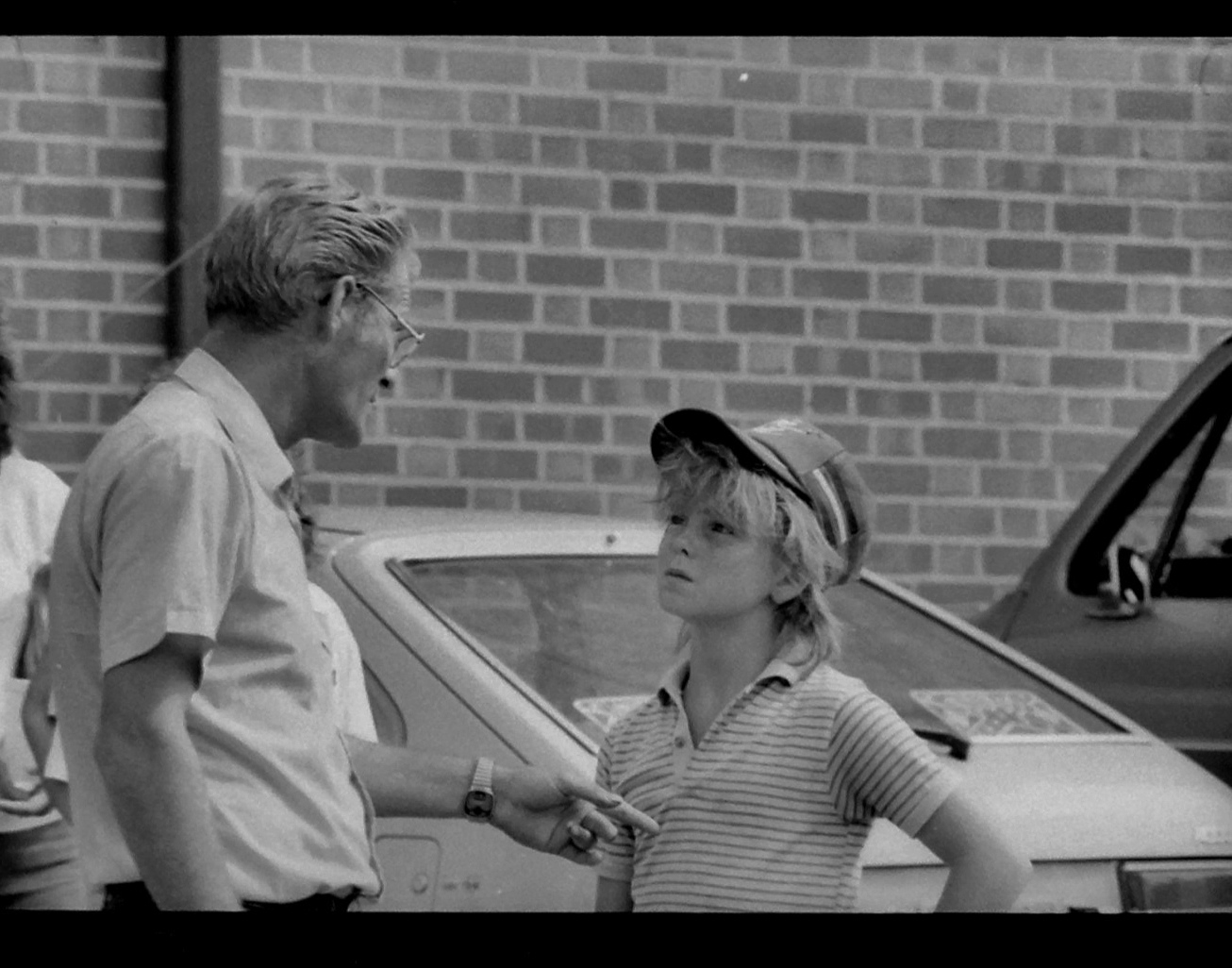 I found out it was the day after graduation by googling the event, which led me to a New York Times article. Then another friend commented on my post to tell me that he had been angry that I went to the parade because many people felt that protesting the Klan was giving them the attention they desired. I imagine that I wanted to see it for myself, and I was excited to have something "real" to photograph.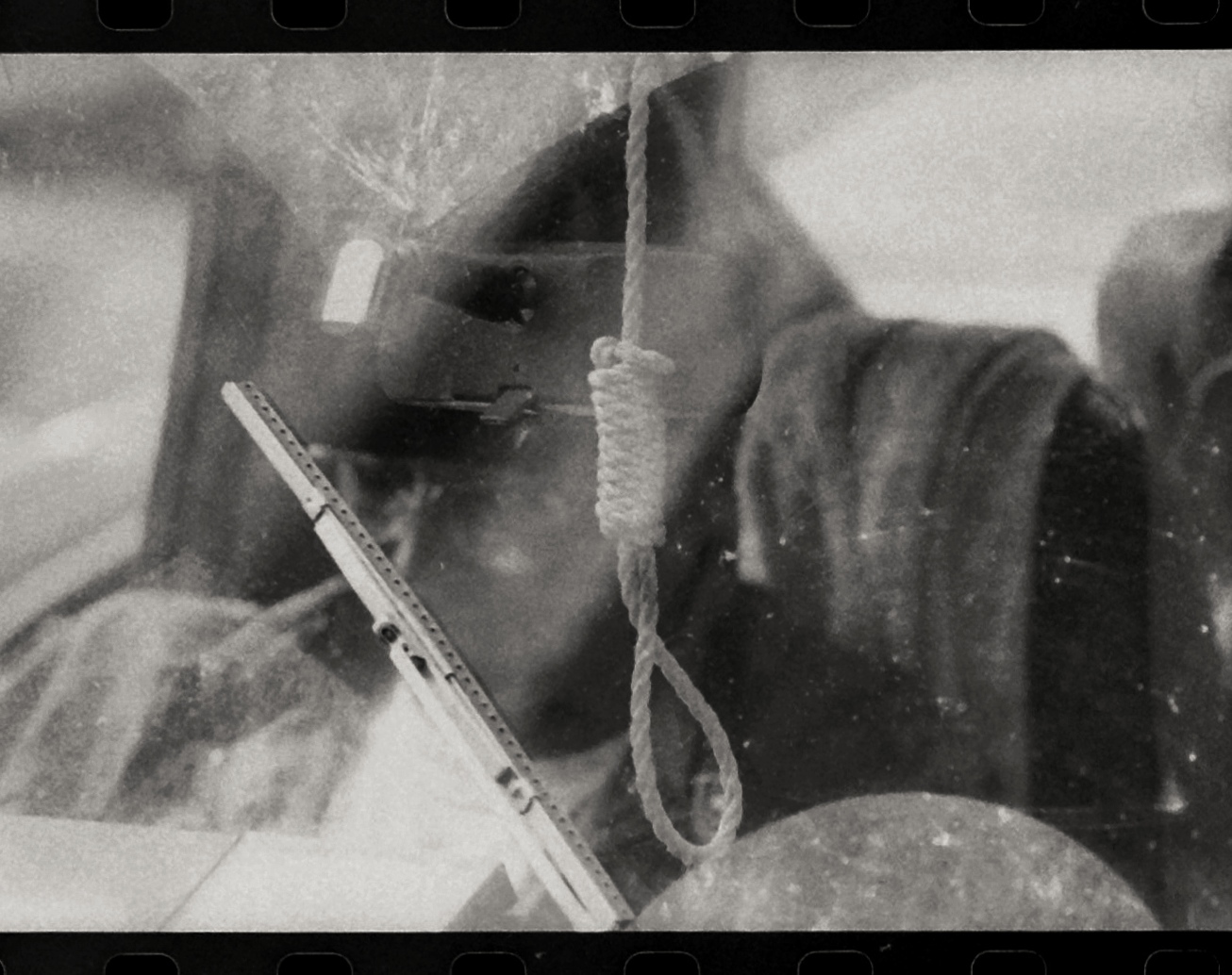 The first time I connected to a memory that stirred up emotions from that day was when I found this image of a noose hanging from a mirror. I recall feeling shocked, and nervous. It felt dangerous enough that I stayed back and shot it with my telephoto lens. I felt as if I drew attention to it with my camera, that I would somehow be putting myself in danger.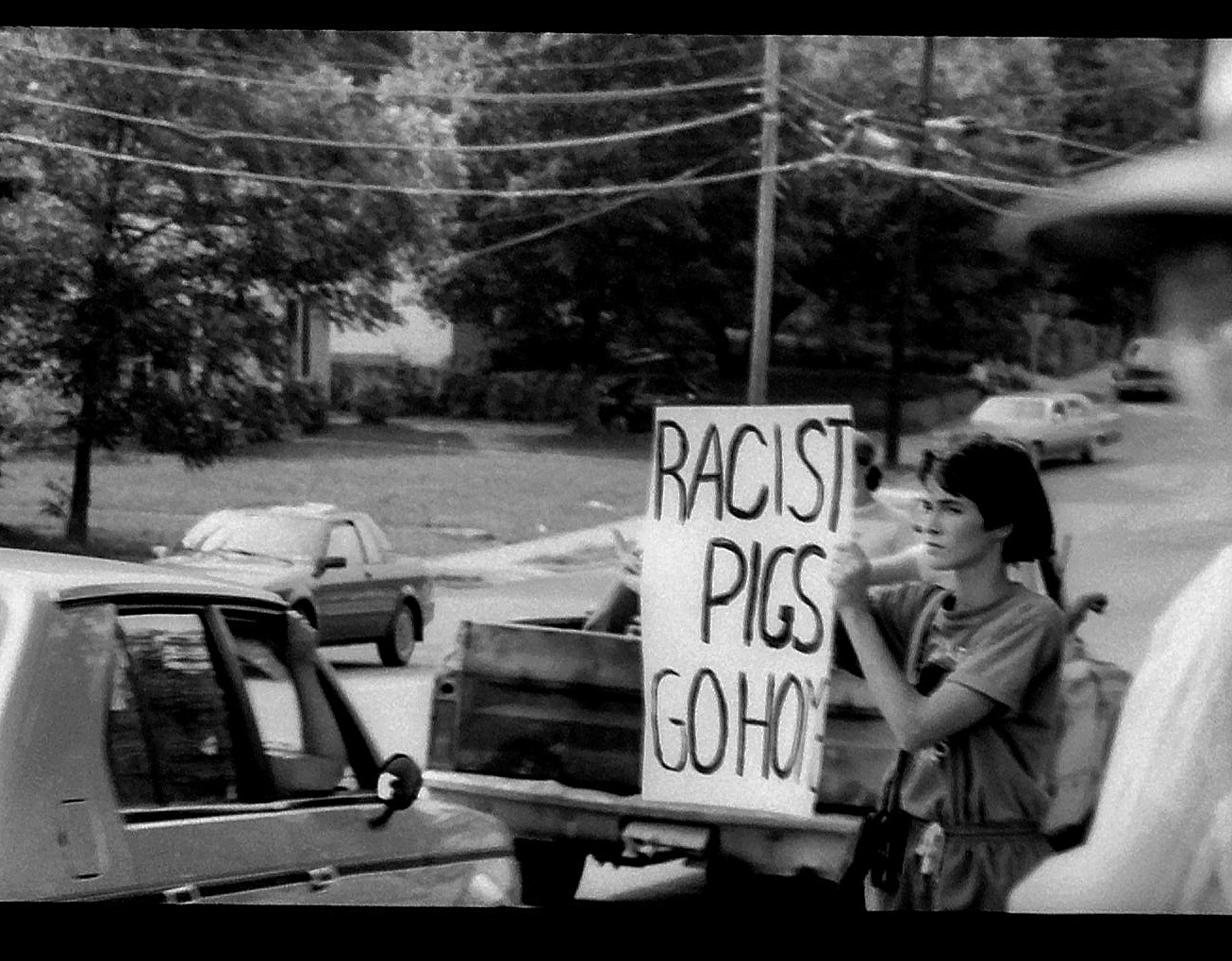 I recall only a handful of Klan members, but the Times put the number near 40. I do know that many more than that came out to protest the event despite local religious leaders request that the Klan be greeted by an empty street to walk down. Too many people wanted to fight back about this incursion of overt racism in the liberal bastion that Jesse Helms famously suggested they should put a fence around.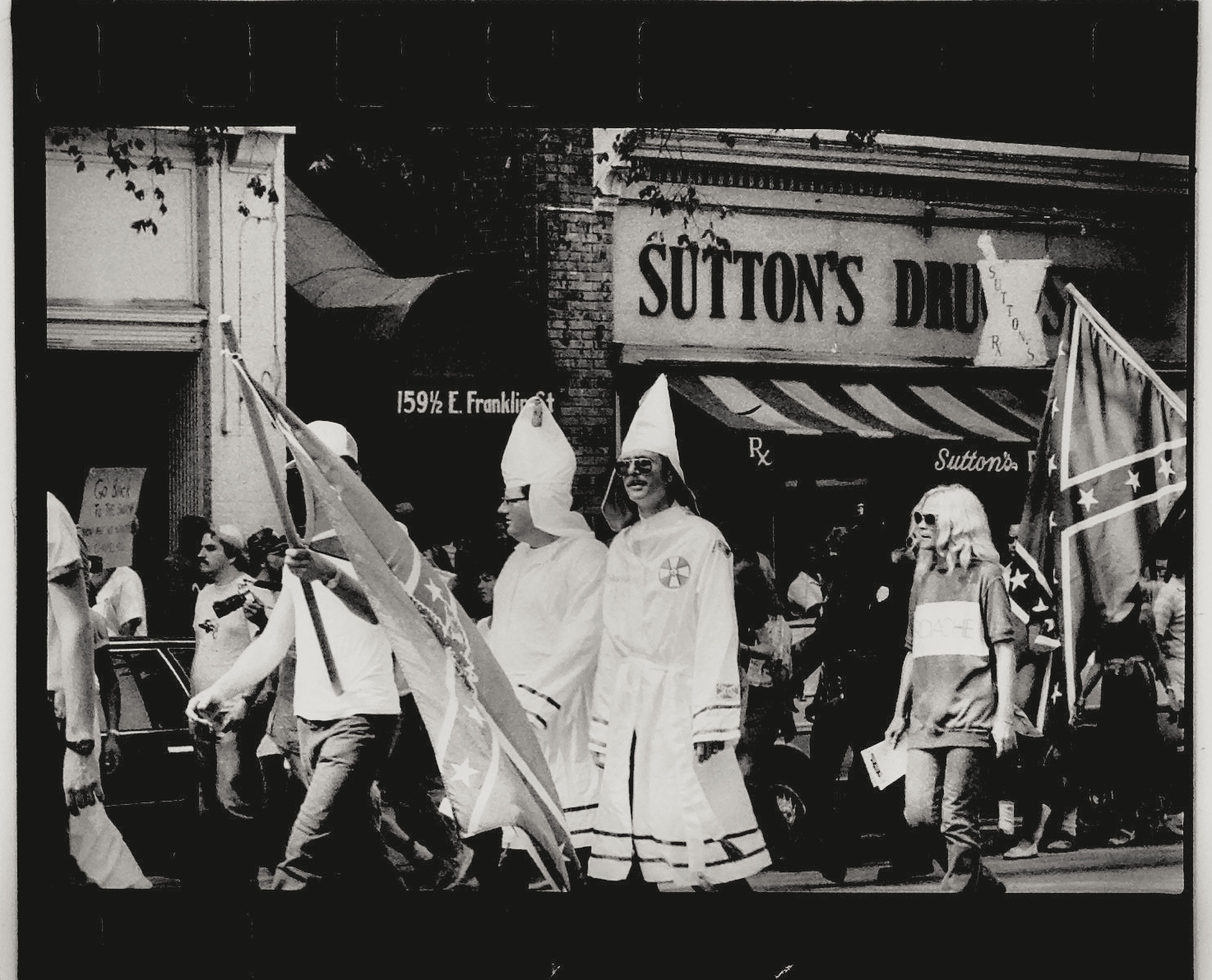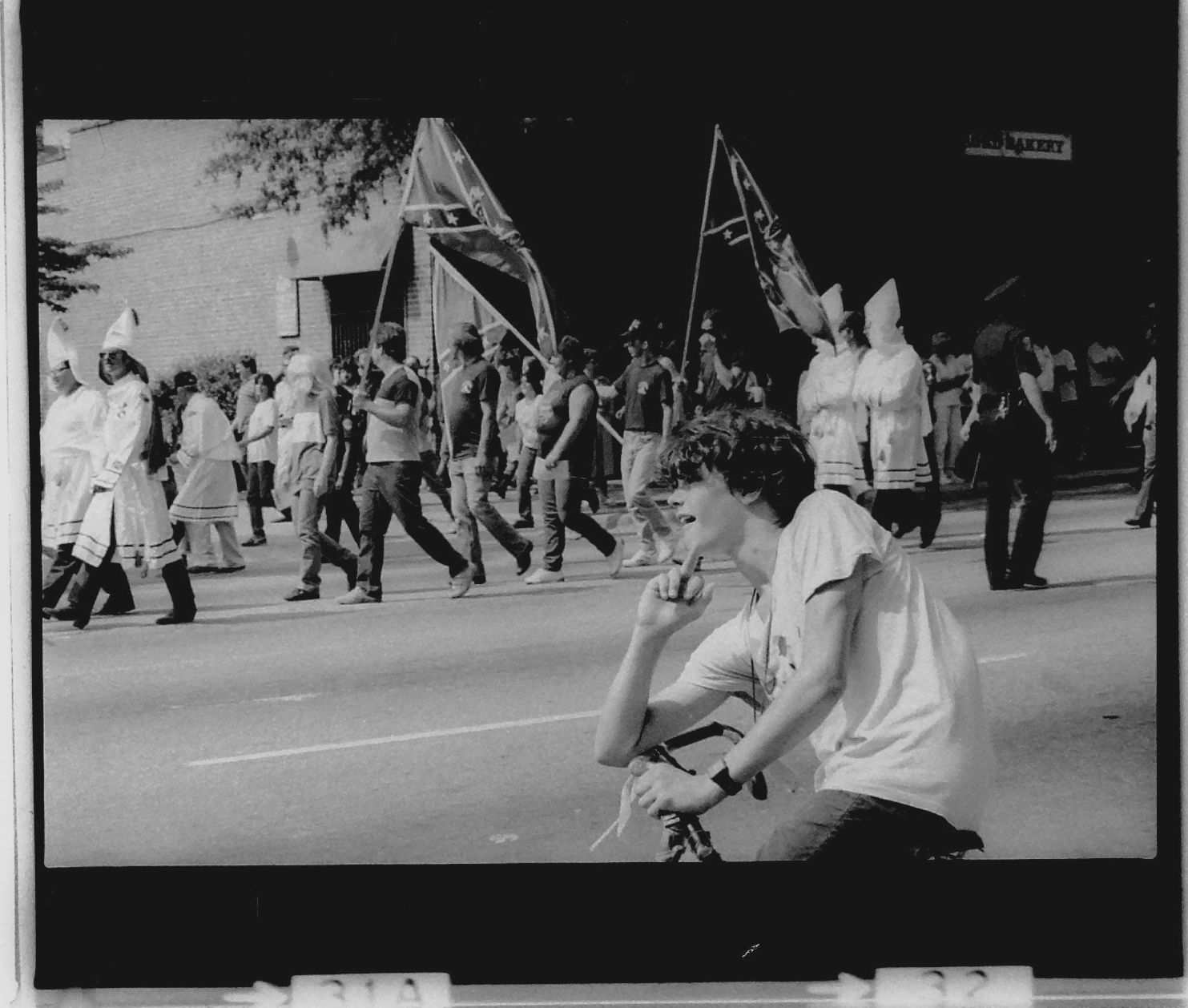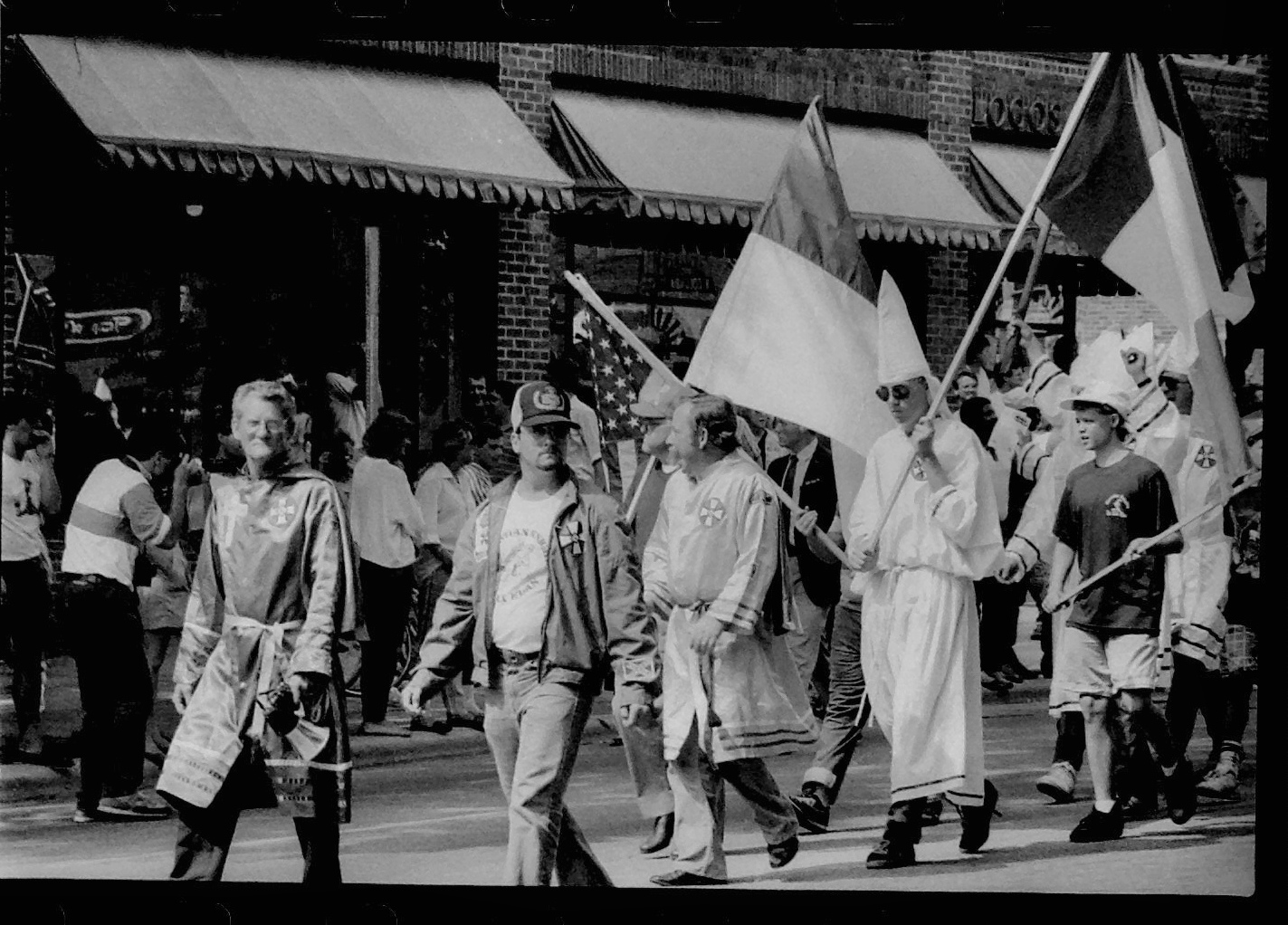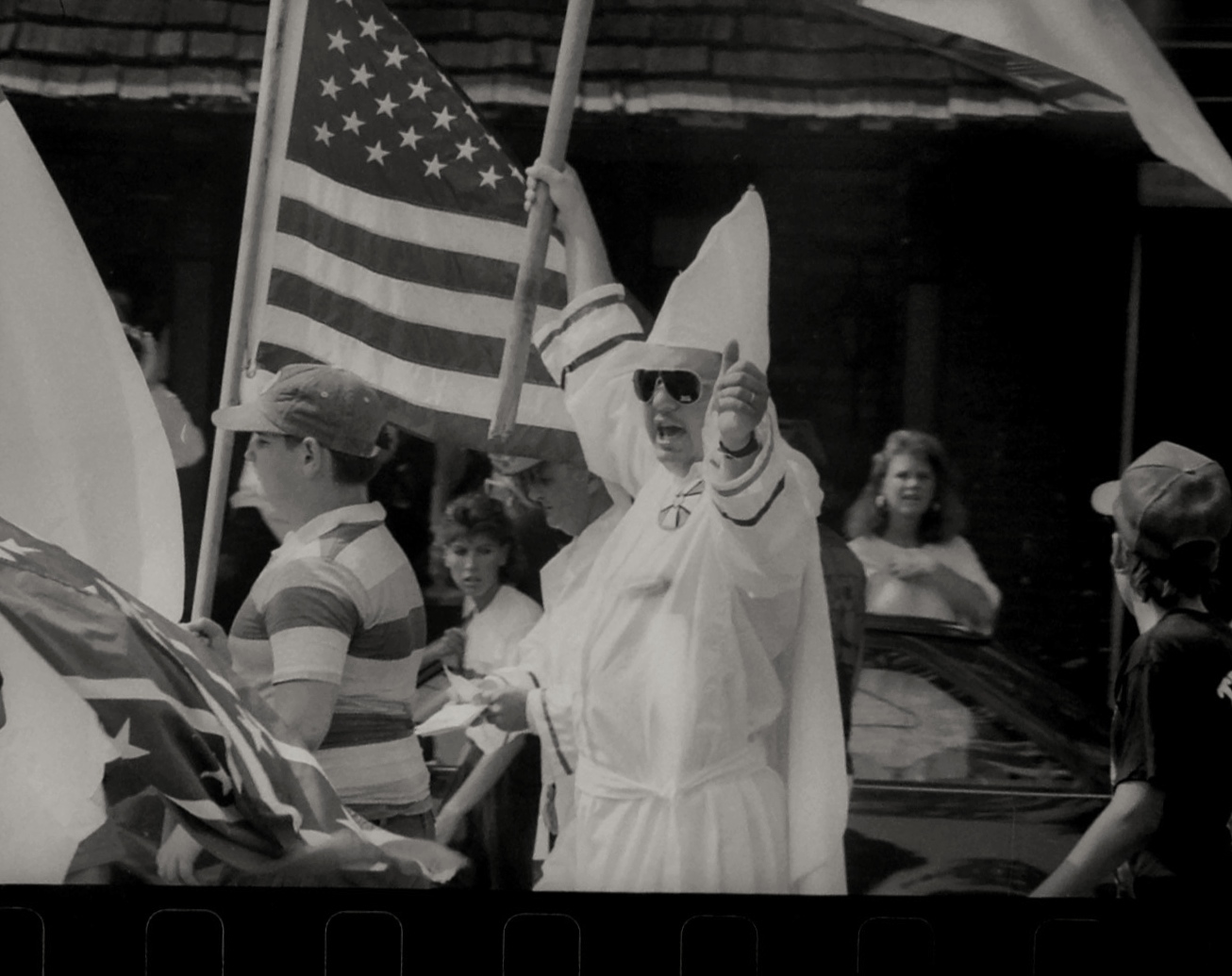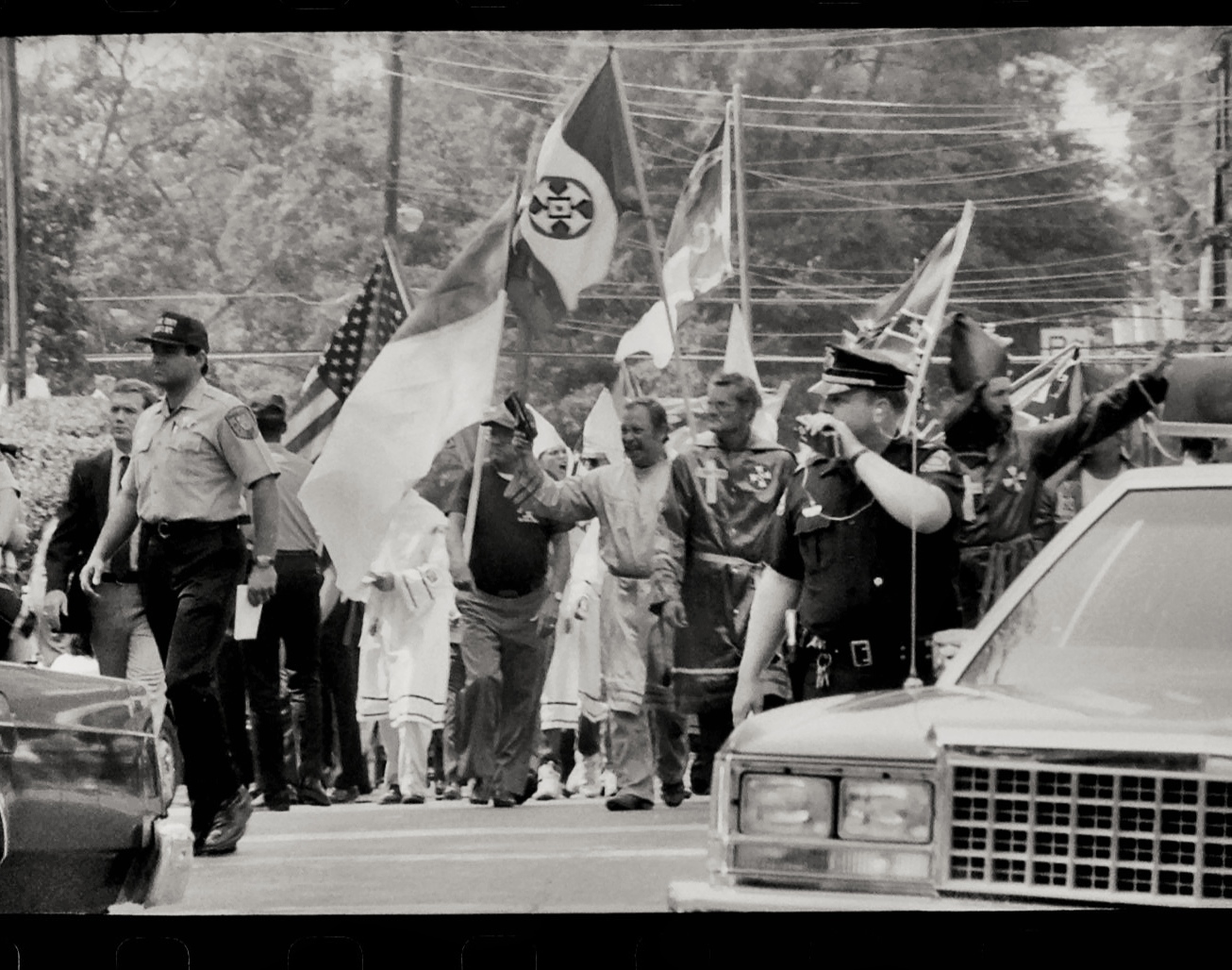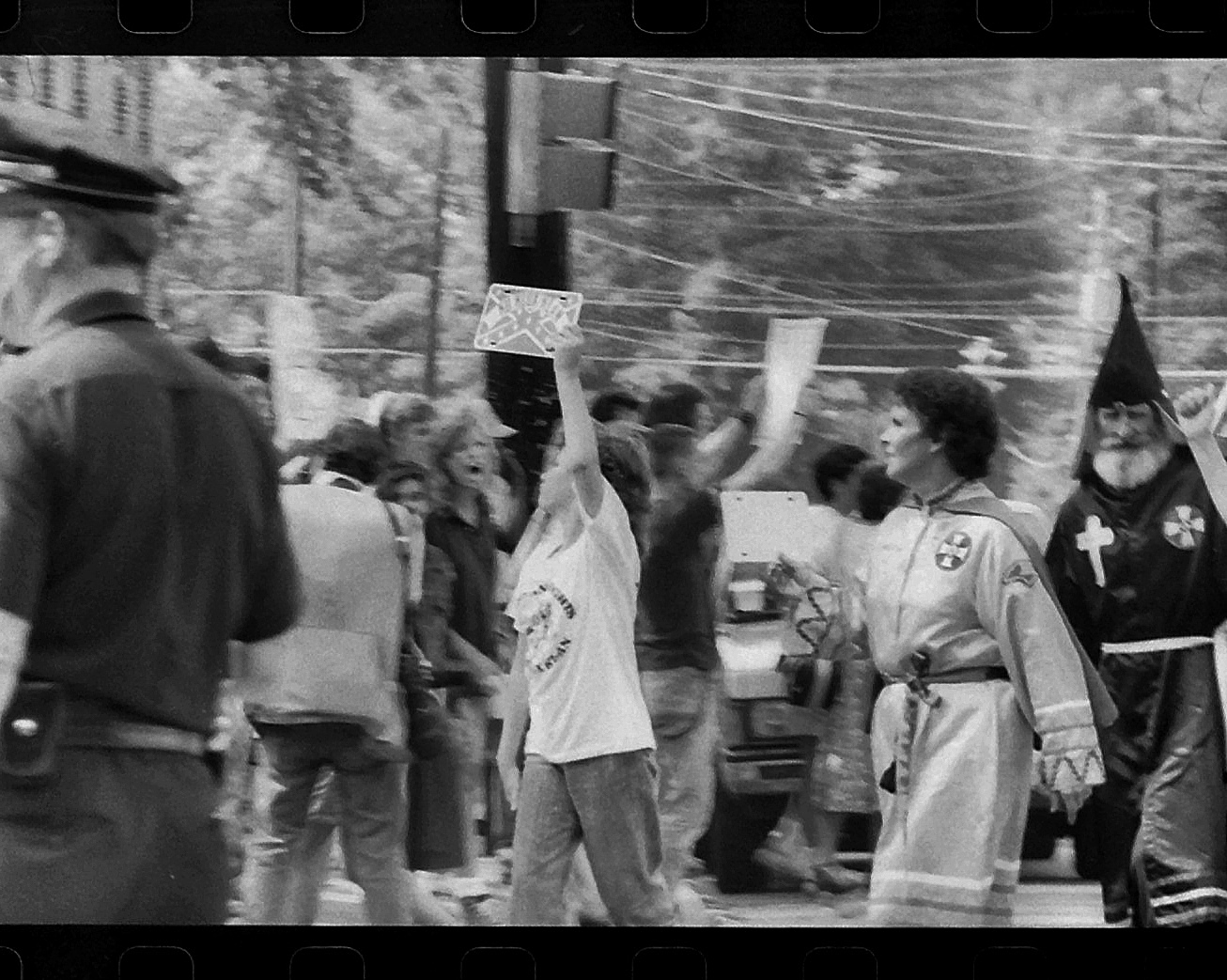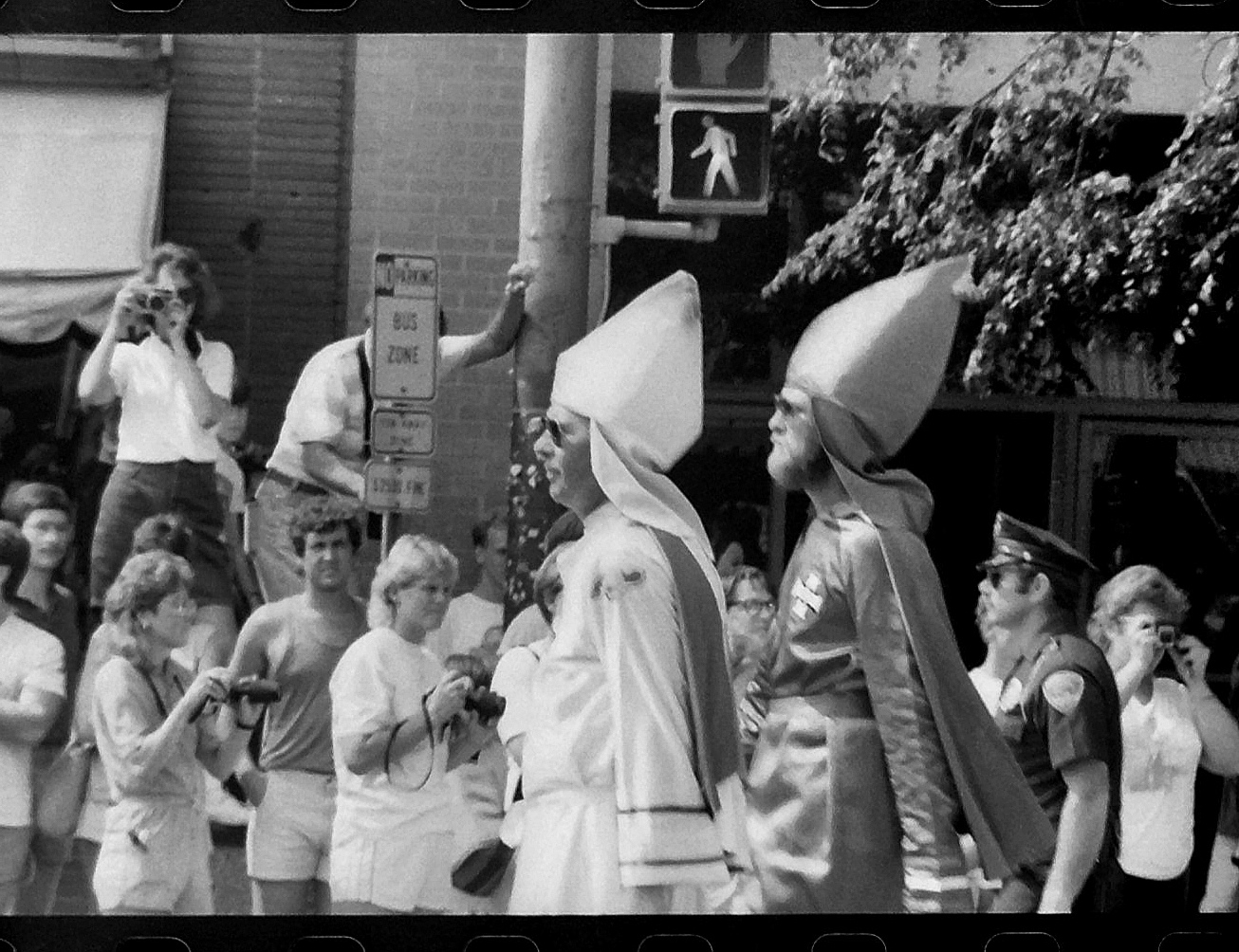 Having recently moved back to North Carolina from Brooklyn, New York, I have been a bit surprised to see how entrenched social segregation is in Chapel Hill. Our town is not alone. Many studies show that school segregation is increasing at a rapid pace. We can all look back and be proud of what we have achieved in terms of limiting overt discrimination. However, if we look around and see that there is a lot of work to be done to bring true equality and justice to our country, we can't sit around and expect others to do it for us. Let's let this day be a reminder that we still have a long way to go.
UPDATE (due to this post – someone sent me sound from that day. We cut a short film that I don't want to make public yet but here it is https://vimeo.com/96460544 – the password is: klan )
Here's a gallery of most the images I shot that day.