16 Sep

Eyes Wide Shut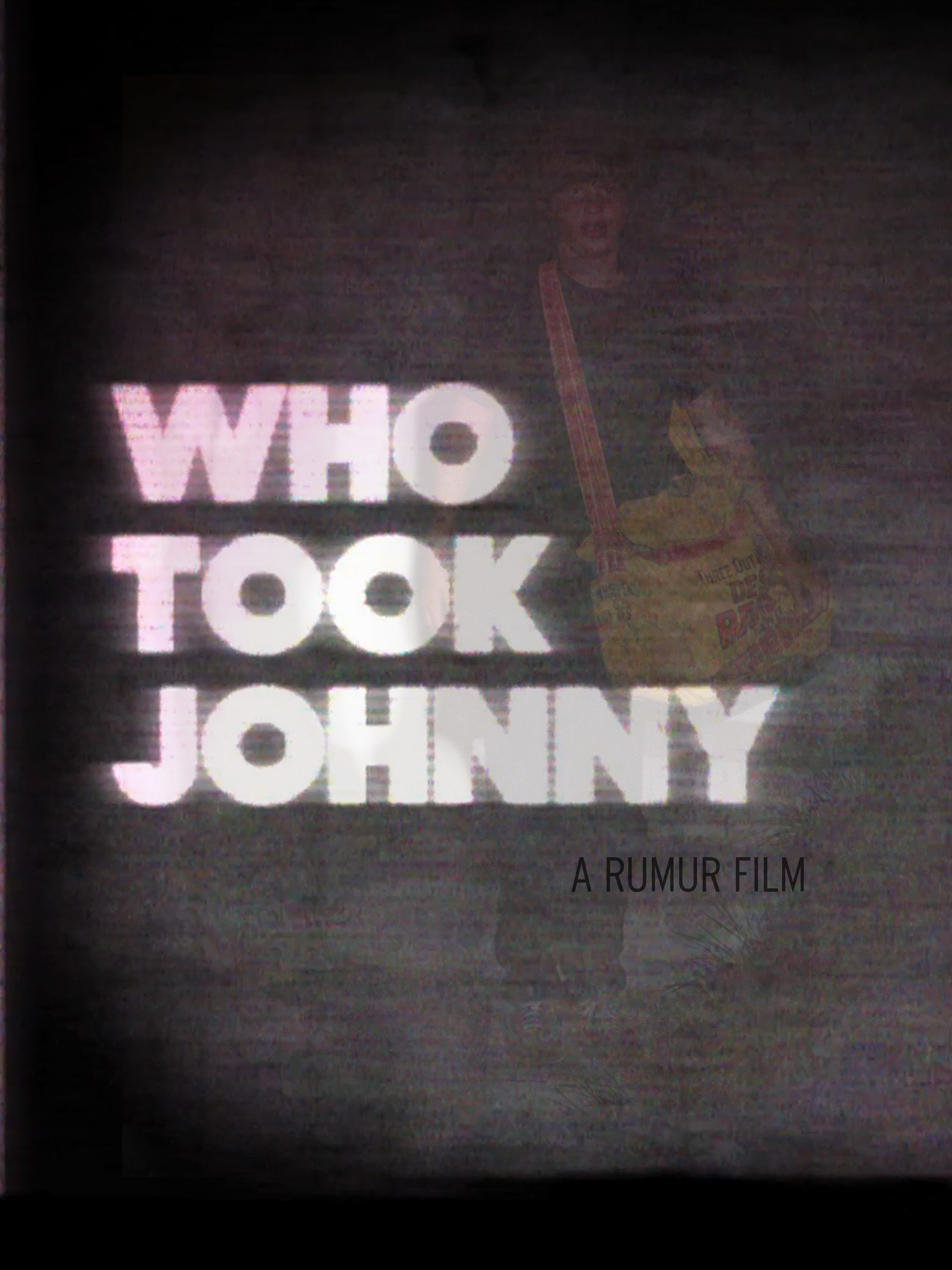 ***this piece has been expanded since first being posted last night (aug 29)
This morning I got an email from a friend who had seen our film "Who Took Johnny", which focuses on a mother's 30 year fight to get justice for her missing son. The subject of the email was, "Rotherham UK", and the email said, "U seen the story?" I had not, so I googled "Rotherham abuse", and 153 thousand results came up. The headline of the first article that I clicked on was
"Rotherham sex abuse victim: I told police names of 250 men who raped me but they did NOTHING"

As I read through several pieces I found that, over the course of 16 years at least 1400 children were systematically raped and trafficked. The police received a steady stream of reports and they did nothing. It seems they feared being labelled racist because most of the perpetrators were South Asian men, and they failed to take the victims seriously because they were poor, and therefore, apparently, less trustworthy. One of the more shocking discoveries I made was the fact that I could find almost no US news sources that had picked up this insane story. I should not have been surprised though, from my experience dealing with our film I know that people have a powerful aversion to stories that deal with child sexual abuse.
It's been about 8 months since we premiered our film at Slamdance, and I've been unpleasantly surprised by the subtle, pervasive, resistance to it. No major US festivals have been interested in showing it, though it has played a number of smaller regional festivals where it won some jury awards. Further, despite amazing audience response and blog reviews, we have gotten no substantive press about the film. Over the years every one of our docs has had a difficult time getting past the gatekeepers upon its completion. It typically takes at least a year before we can begin the process of getting our films to be embraced, yet each time I am surprised anew. The film will continue to play festivals this fall but plans for distributing it to a wider audience are still very unclear. I am not writing this piece to complain, but instead to make sense of why the film is facing so much resistance. I know that a lot of it has to do with the hidden/unconscious cultural structures that guide our behavior and our decision making.
With each new major scandal that has come out this year, I have shared the news with programmers and distributors, trying to convince them that the film is relevant. One very respected distributor told us that he loved the film but that there was no way he could sell a film about child sexual abuse because no one would want to see it. Part of the issue is certainly that of clarity. Like all of our films, the film centers on a main character who is complex, which leaves the audience unsure of how to think about her. This has been an issue we have faced with all of our docs, and in some sense this explains the reason that we have the same type of difficulty in getting our message across as our characters do. Underground publisher Sander Hicks says in our film "Horns and Halos", "We publish people with problems because mainstream publishers won't". It gets tricky when you deal with complex people, but complex people are much more interesting.
There has been a great deal of media about Noreen Gosch's search for answers in the past 30 years, so we had a lot of archival footage to pull from. However, there has never been a substantive film that puts the pieces of the abduction and the investigation together in a way that encompasses the complexity of the situation. The police still call it a missing person case rather than an abduction, but the film makes it clear that there is wealth of evidence to prove that he was taken. The film is very consciously told from Noreen's point of view. While all of the other interviews look to either the right or the left of the camera, Noreen speaks directly to the viewer.
Her son disappeared while delivering papers in Sept 1982. The first question the police asked when they arrived 45 mintues after Noreen's frantic call was, "Has your son ever run away before?" this set the tone for a contentious relationship between the family and the police. At the time the police typically waited 72 hours before searching for a missing child because they were generally assumed to be a runaway. Noreen has since fought tenaciously to get attention for the case, and for all missing children. Not only has she lobbied for, and gotten passed, laws that call for swift action in possible abductions, but she also counsels other parents who have lost their children. She has also become an expert press agent, organizing and arranging a barrage of coverage, which has led to Johnny's story taking on a mythic quality.
It hasn't been an easy road for her by any means. At a time when women were expected to seen and not heard (especially in the midwest where she lived), not everyone formed a positive view of her or her efforts. Many people see her as a pushy publicity hound. At the time, because she didn't fall apart and collapse in tears many people thought she was "too cold" and may have even been involved in her son's disappearance. As we filmed interviews with journalists, and others, 30 years after the case, they had a good deal of insight into how their own cultural baggage colored their perceptions at the time. It was a TV reporter who covered the story who pointed out how most people, especially journalists, perceived Noreen as cold and pushy at the time. It's easy to see how their perceptions might color their coverage which might increase the marginalization of her story.
We started on this project a decade ago when journalist Nick Bryant came to us with tales of the "Franklin Scandal", an unbelievable tale of child sexual abuse, trafficking, official corruption, blackmail, and political mayhem. Like the McMartin trial, this story contained allegations of ritual abuse, and even connections that led all the way to the white house. Like all good conspiracy tales, there was also a lot of evidence that made it hard to completely discredit.
The Rotherham case illuminates a bit about the differences between the way that the police, the people, and the media in the US and the UK react to issues of race, class, and sexual abuse. The very famous McMartin trial, in which pre-school teachers were subjected to a witch hunt which ferreted out bizarre tales of ritual sexual abuse, is often thought of when claims abuse by children come up. The realities and response are pretty much the opposite of what took place in Britain. Still, memories of the McMartin trial and other Satanic hysteria of the 80's in the US has created a situation in which claims of abuse are often viewed with skepticism. It is often easier for people who exist outside a culture to see through the cultural frames that obscure the truth for those within a culture, and in the late 80's a British company was commissioned by the Discovery Channel to do a documentary on the Franklin Scandal. Their devastating film, "A Conspiracy of Silence" was pulled before it aired, even though it was listed in the TV guide. It can be seen on youtube.
For years we tried to figure out how to fund our film and how to tell this complex disturbing tale. Frankly, it was too disturbing and unbelievable to get funded, and it was so dark we couldn't find the energy to pull it together without some kind of support. Nick is using some of our early trailer too help promote his book. Even as we worked on this larger story, it's clear that we saw Noreen's journey as a peg to build upon.
Nick kept moving forward on his book and we finished up "Battle for Brooklyn", another film that we had spent a decade shooting and editing. As with "Who Took Johnny", We had a very tough year trying to get "Battle for Brooklyn" past festival programmers and distributors. The film focuses on a community's fight against a massive real estate development that would be built on their homes. It struck a chord with audiences but we couldn't get it into film festivals or get theaters to book it. Eventually, the kind of government corporate corruption that was the focus of the film got a lot of attention because of the Occupy movement. People started to pay attention to the film, and eventually it was short listed for the Oscar.
The increased notoriety from the short-listing helped us to get MSNBC to fund a 44 minute television show about Johnny, and his mother's search for his abductors. Part of the reason the bigger story of Franklin didn't appeal to us was that we didn't have a character to lead us through the story. Frankly, it also felt dangerous to make. An investigator for the state of Nebraska had perished with his son in a small plane explosion the day after he secured incriminating photographs. Others journalists who'd worked on the project reported being run off the road and getting mysterious illnesses. Nick Bryant finished his exhaustively researched book about the Franklin Scandal and while it has not been championed by mainstream reviewers, it has not been discredited despite its in depth affirmation of many of the accusations from the Franklin scandal. After extensively pitching this story to networks for five years we had found no one interested in funding it. Films about child sexual abuse were not something that anyone wanted to fund. However, MSNBC was willing to take a chance on the story of Noreen, and they even agreed to let us reserve the rights to make a full feature.
That summer we spent a couple of weeks in Iowa filming interviews. We then quickly turned around the TV hour for a fall release. The network was happy with what we turned in. They had asked us to cut out elements that we thought made it more cinematic, but that was fine, because we knew we could use them for the feature. They didn't get any press for the film, but they did run some promos for the Sunday night premiere. The Friday before though, tragedy struck at Sandy Hook elementary school, and the film was preempted. It ran a few weeks later with no fanfare, and then it was gone. On one hand this was dissapointing, but it also meant that it wouldn't overshadow our film. We spent the next 8 months crafting what turned out to be a tremendous film. Then, as with our other docs we started submitting to festivals, and getting rejections. When the Slamdance film festival offered to show it we decided to go for it even though we would not be in competitition because we didn't want to wait for the chance that some other festival might come along. I started sharing the link with every journalist and filmmaker I could. December is a hard time to get anyone to watch a film that isn't going to be at Sundance. but I got a few writers to check it out.
When we got to Slamdance we had a couple of good screenings and we got some very positive blog reviews, but in general the film did not crack the consciousness of the film industry. At first I thought it had to do with the fact that it wasn't at Sundance. I also worried that it might not be that good. However, the audience response made it clear that the film was working. This morning as I read the articles about the Rotheram abuse scandal I realized that it has as much to do with the fact that the subject is something that people kind of self censor about. Writers find it uncomfortable to write about, and festival programers assume that their audiences don't want to see it. Throughout this year a number of major pedophile scandals have made a minor splash in the media and the disappeared without many details. When the stories do run, they tend to kind of talk around the issue issue rather than confront it. There's often an assumption from both investigators and writers make that children are unreliable witnesses. This shadow of doubt about the veracity of the claims makes everyone uncomfortable. It's easier to subtly dismiss the story and hope it just goes away.