17 Mar

A Fever Dream

Sometimes endless travel can start to feel like a fever dream. I left my home in North Carolina amid frantic preparations for my daughter's 13th birthday part and two days later I finally arrived at my destination. By the time I got to sleep I had lost track of how exhausted I was.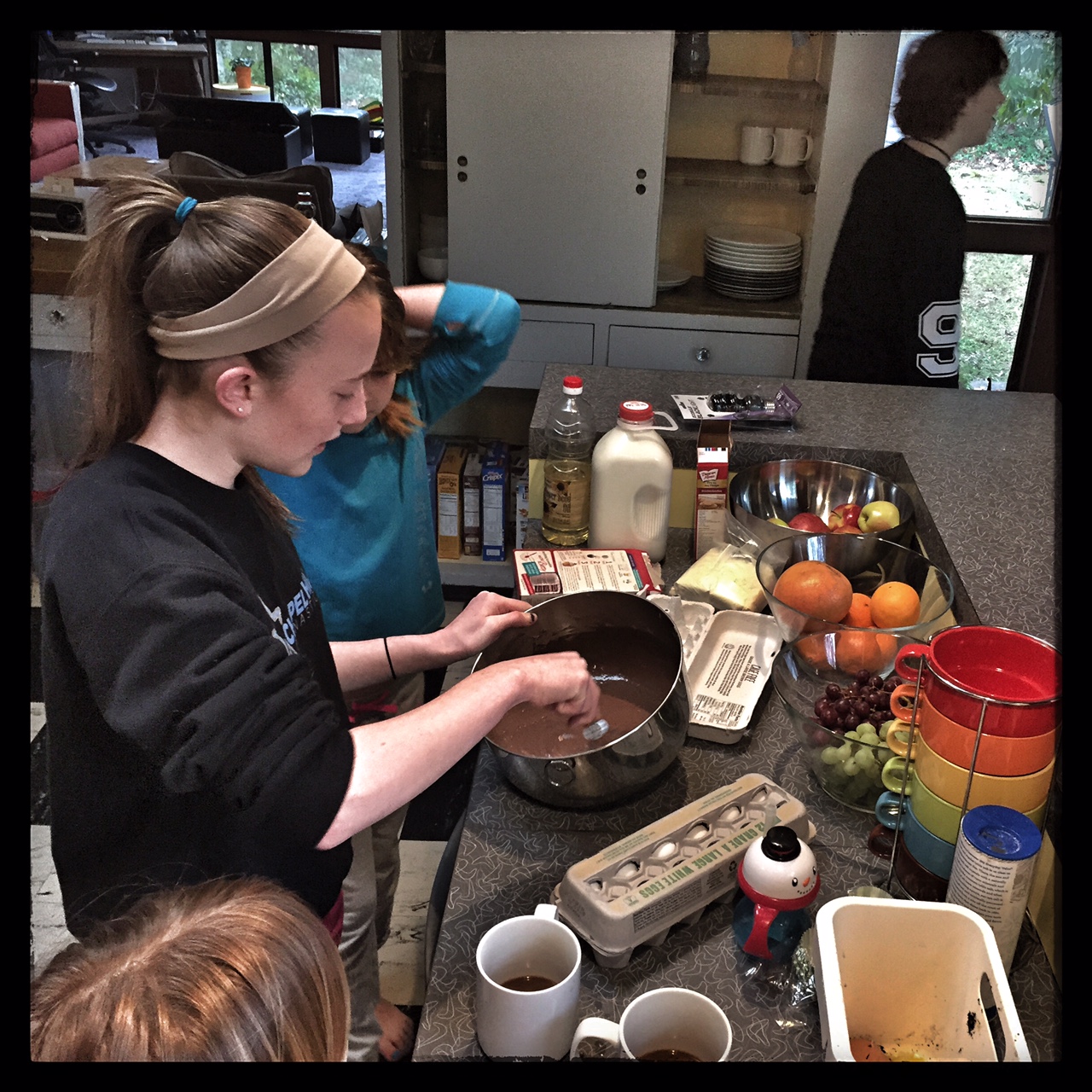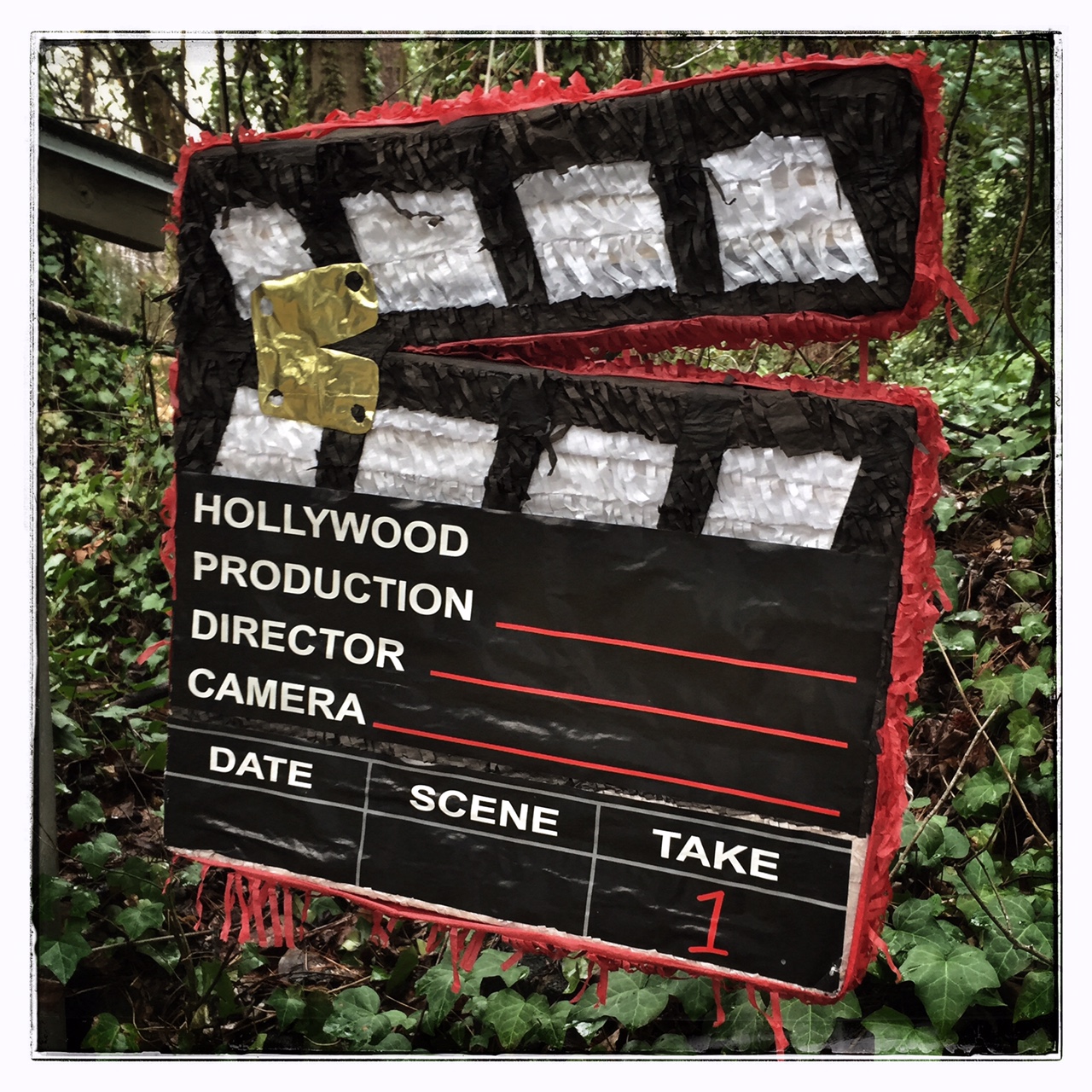 A friend took me to the airport my trip to Thessaloniki for their documentary film festival while the chaos at my house continued. The first flight was smooth. I had an aisle seat in the mid section, but I had my eye on an empty window and aisle seat combo one row forward. A few minutes before the plane door closed I was unbuckling my seat belt to grab it when another guy swooped in and sat down. The middle seat was empty so it wasn't the end of the world.
It was an "overnight" flight that took off at 7:20. This didn't bode well for sleep. Recently, as I have traveled I have tried to turn flights into mini meditation retreats. It makes the flights go quicker and I end up feeling a lot better. As ths flight wore on, despite my efforts at meditation, my left foot began to bother me. It's kind of my stress barometer and sometimes I know exactly what's bothering me out. In this case it wasn't clear so I meditated more to try and relax. After a couple of hours I dozed for a bit and then we were at Heathrow Airport at dawn. My body clock knew that it was really about 2 in the morning. I stumbled through customs without much hurry or worry because my next flight wasn't till noon.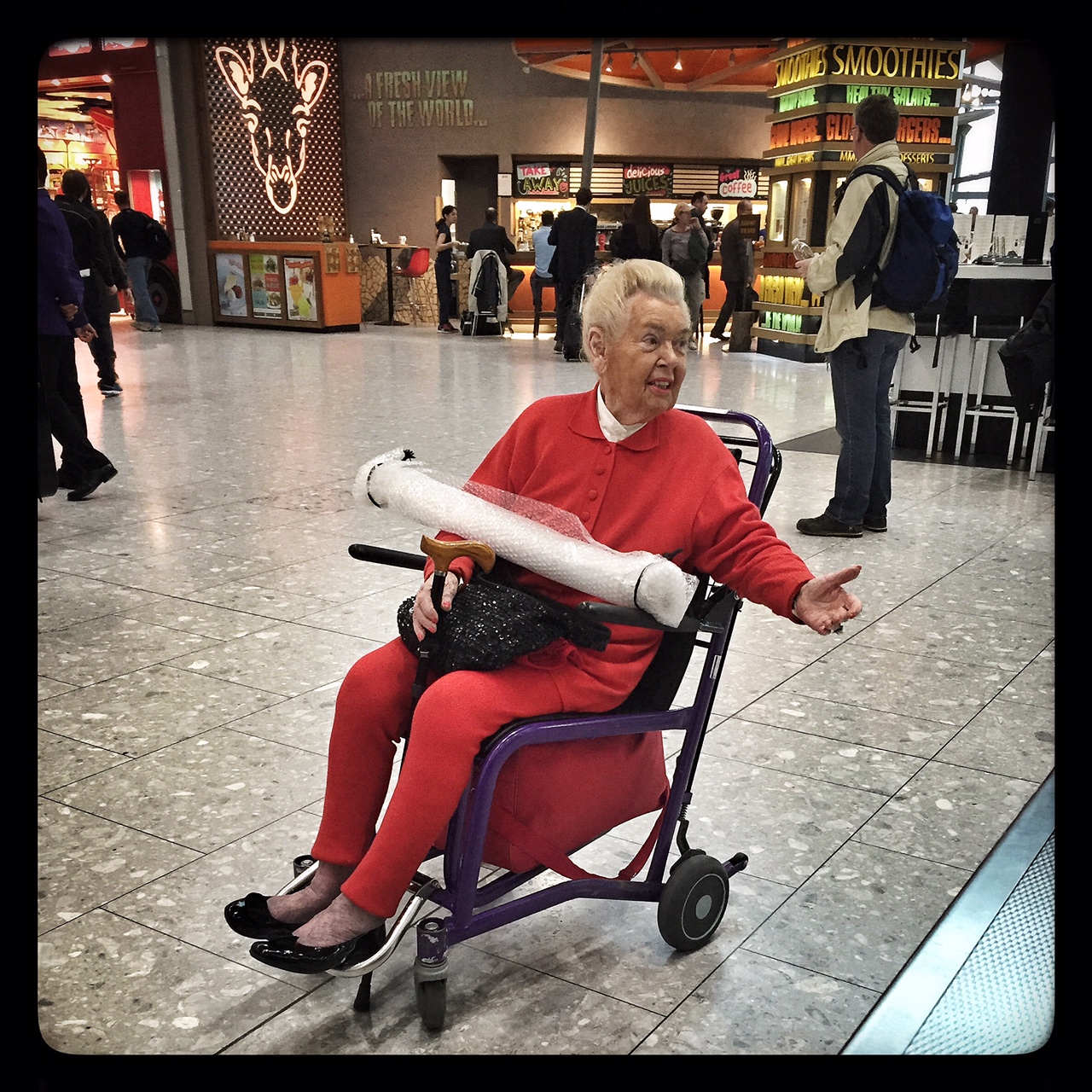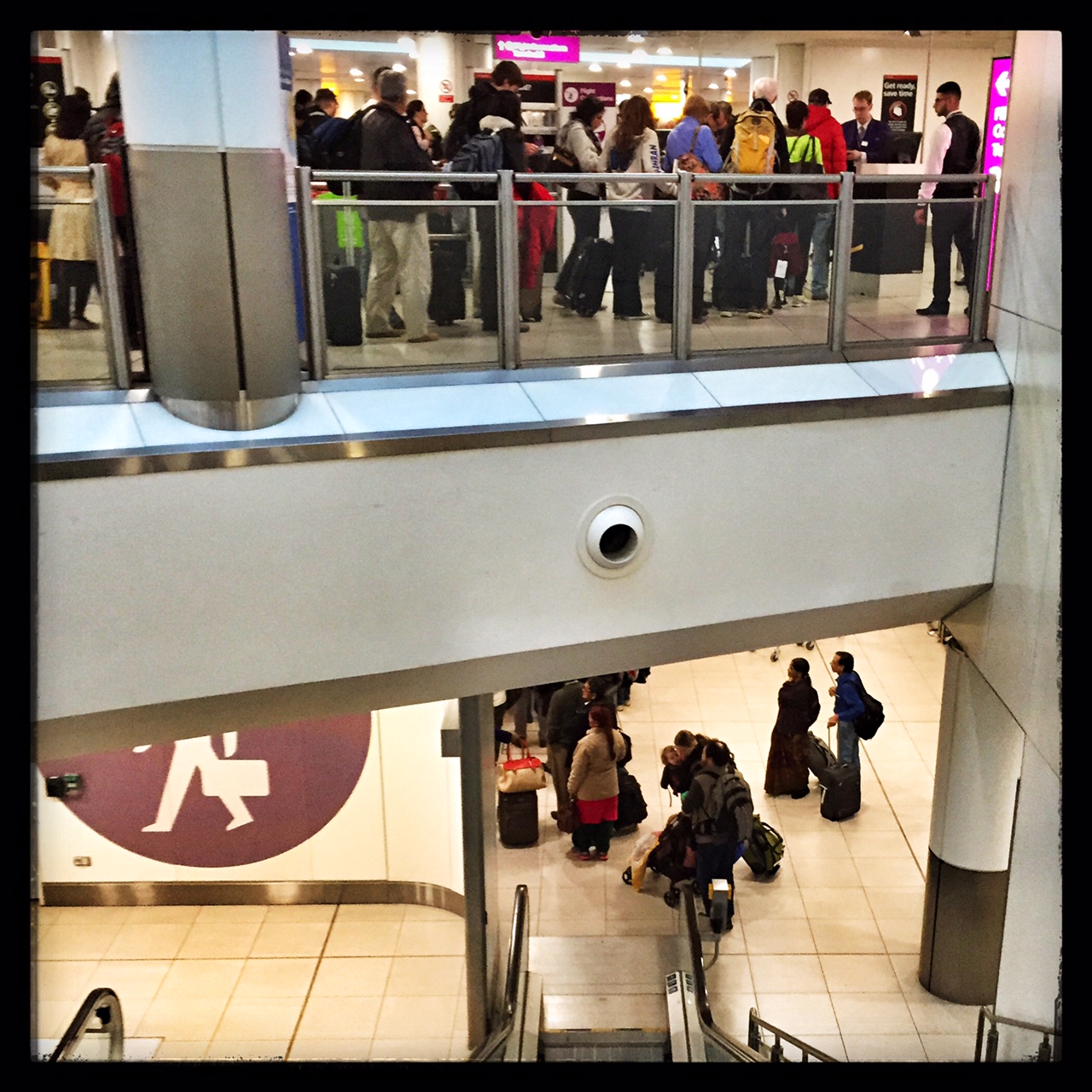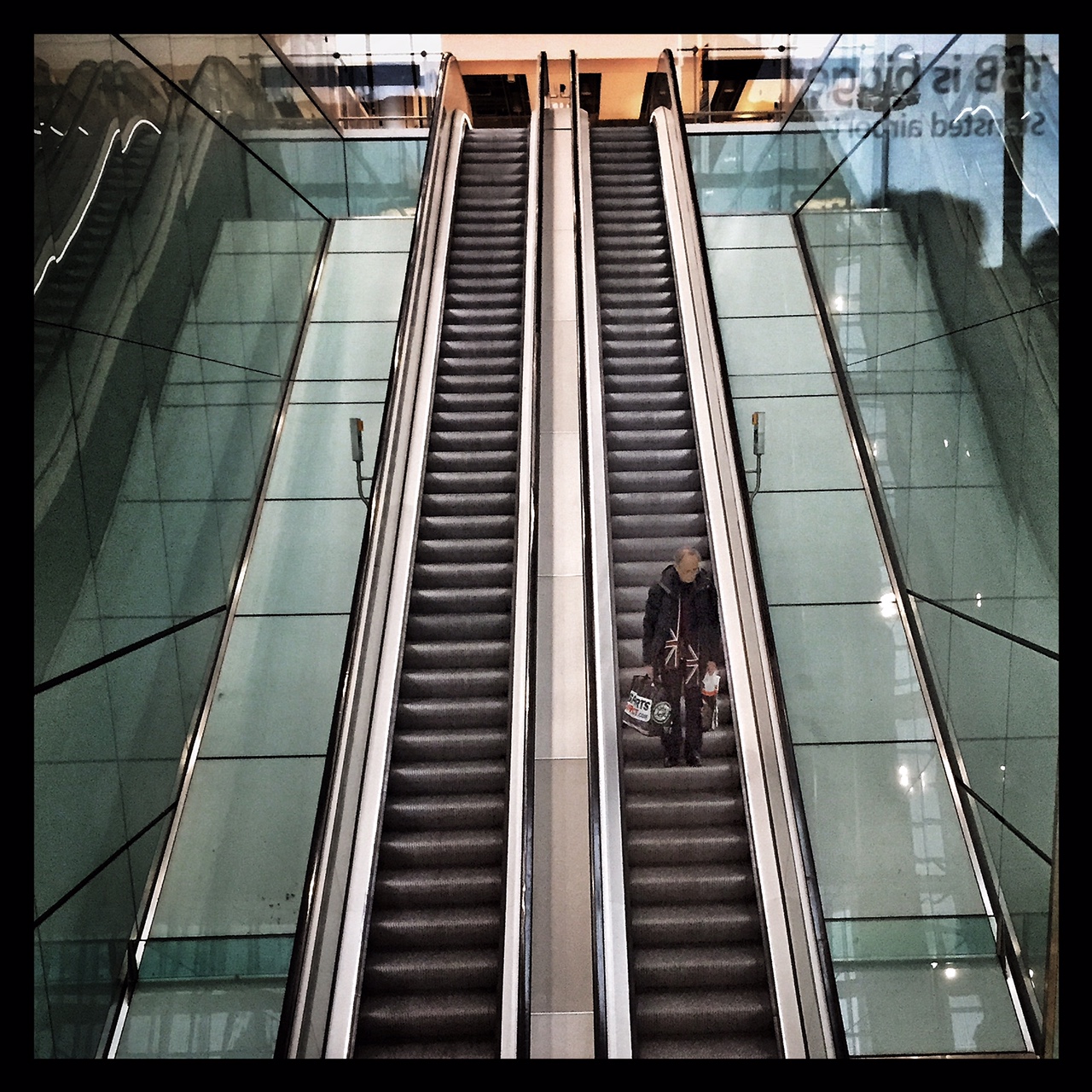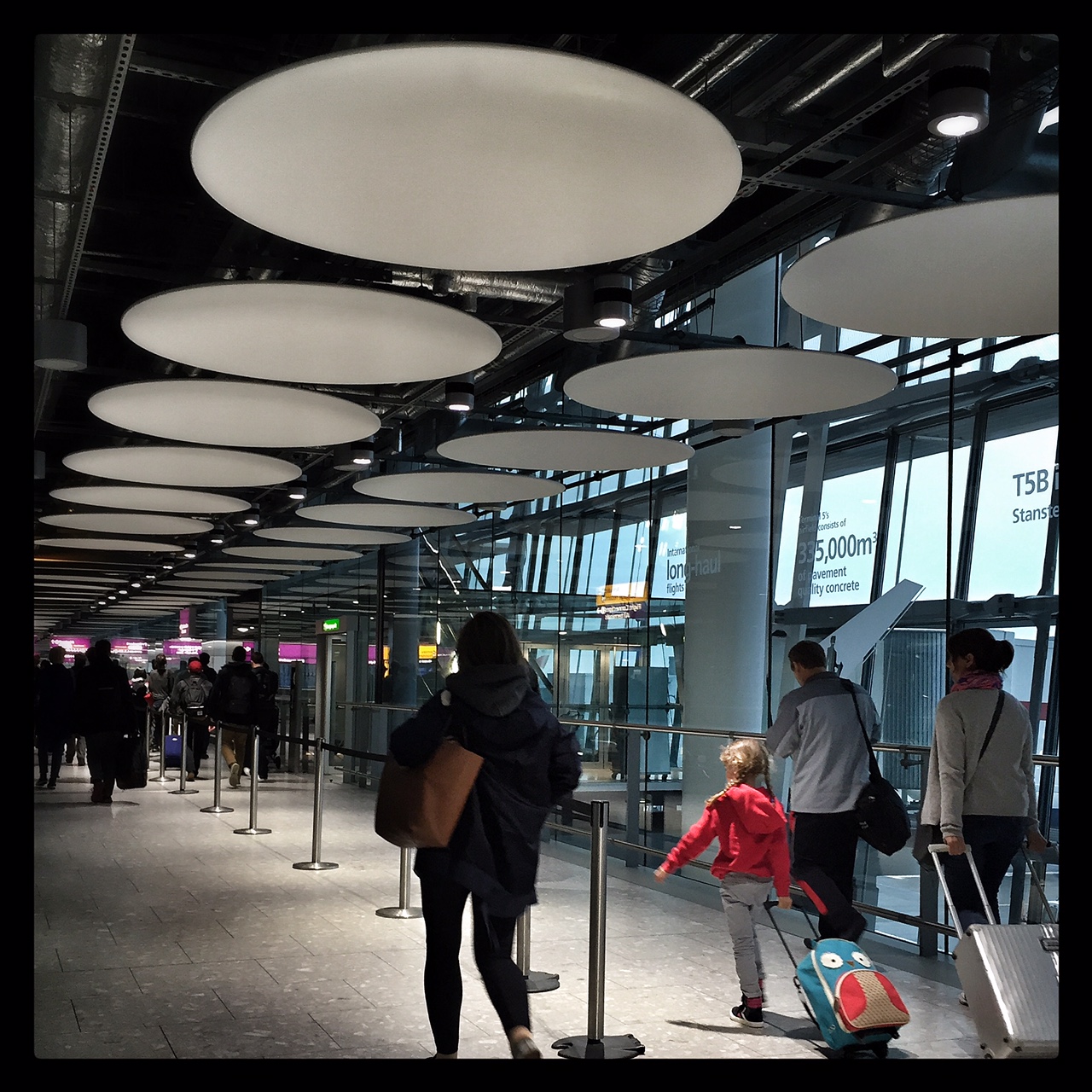 Once I made into the airport I walked a bit with my bags and made some images. Sometimes even when I don't feel stressed from traveling my body lets me know that I am. This was particularly true on this trip. I wasn't really worried in ways that I understood by my body felt tense so I continued to write in my journal and meditate. About an hour before my flight to Athens I got an alert that it was delayed. So I walked around and made some more pictures. I wasn't sweating it yet because I had a 3 hour window in Athens to get my flight to Thessaloniki.
I was getting pretty exhausted so it was both easier and harder to sit calmly and wait. When I checked the departures board I found my flight was delayed by another half an hour. Then it was another hour. I was getting worried so I looked into changing my flight, but because my ticket was a frequent flier award ticket there was no moving it. I used skype on my phone to call the Athens airport to find out how hard it would be to get to my connection. They told me that I should be able to make it with 50 minutes since I didn't check any bags. My flight from Athens to Thessaloniki was a 20 euro ticket on Ryan Air so that wasn't a big deal. However, it was the last flight of the day so if I missed it I would certainly be stuck in Athens. The next time I checked my flight was delayed by 3 hours. My window had evaporated. I quickly set out to buy a new ticket for the next day and purchased a 7am flight just as my computer died. Eventually the plane came to gate and I stumbled into my seat for the 4 hour flight from Heathrow.
I dozed a bit, but exhaustion was really starting to hit me as I had been traveling for about 22 hours by the time we touched down. I have a friend in Athens who offered to come get me from the airport at 10pm, but I opted for the hotel she found for me instead. It just seemed simpler.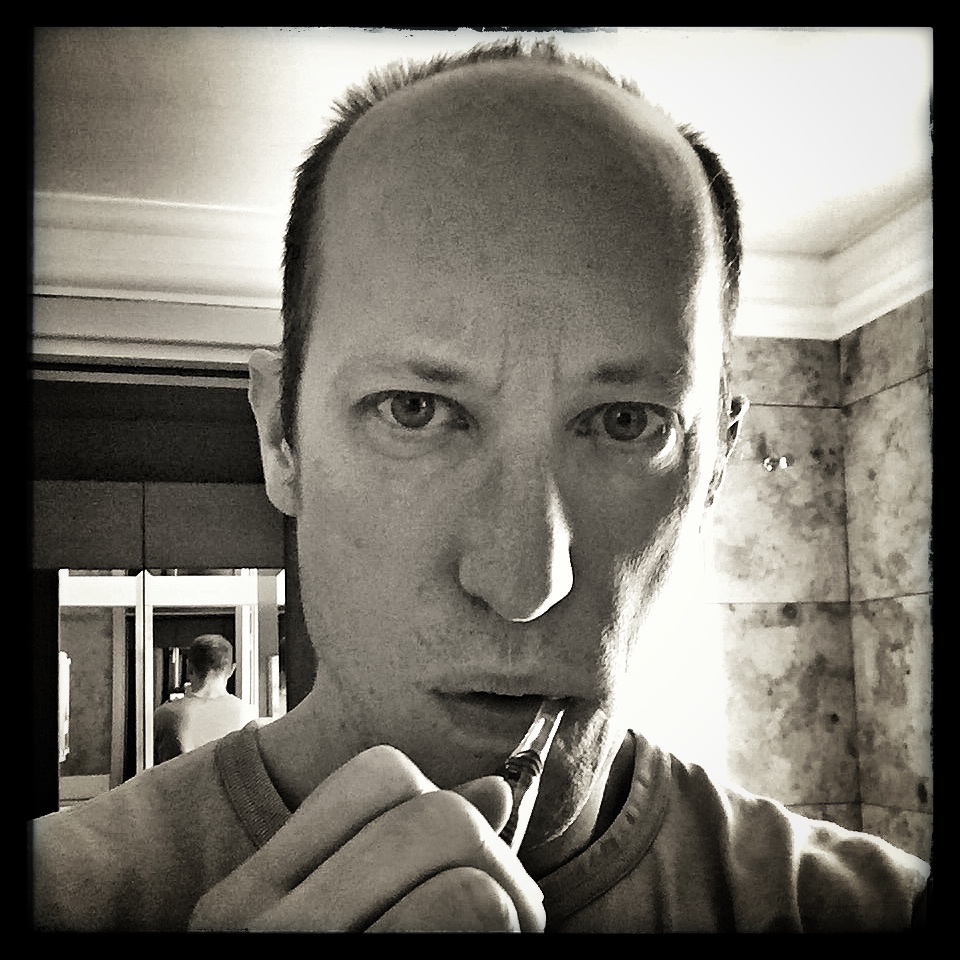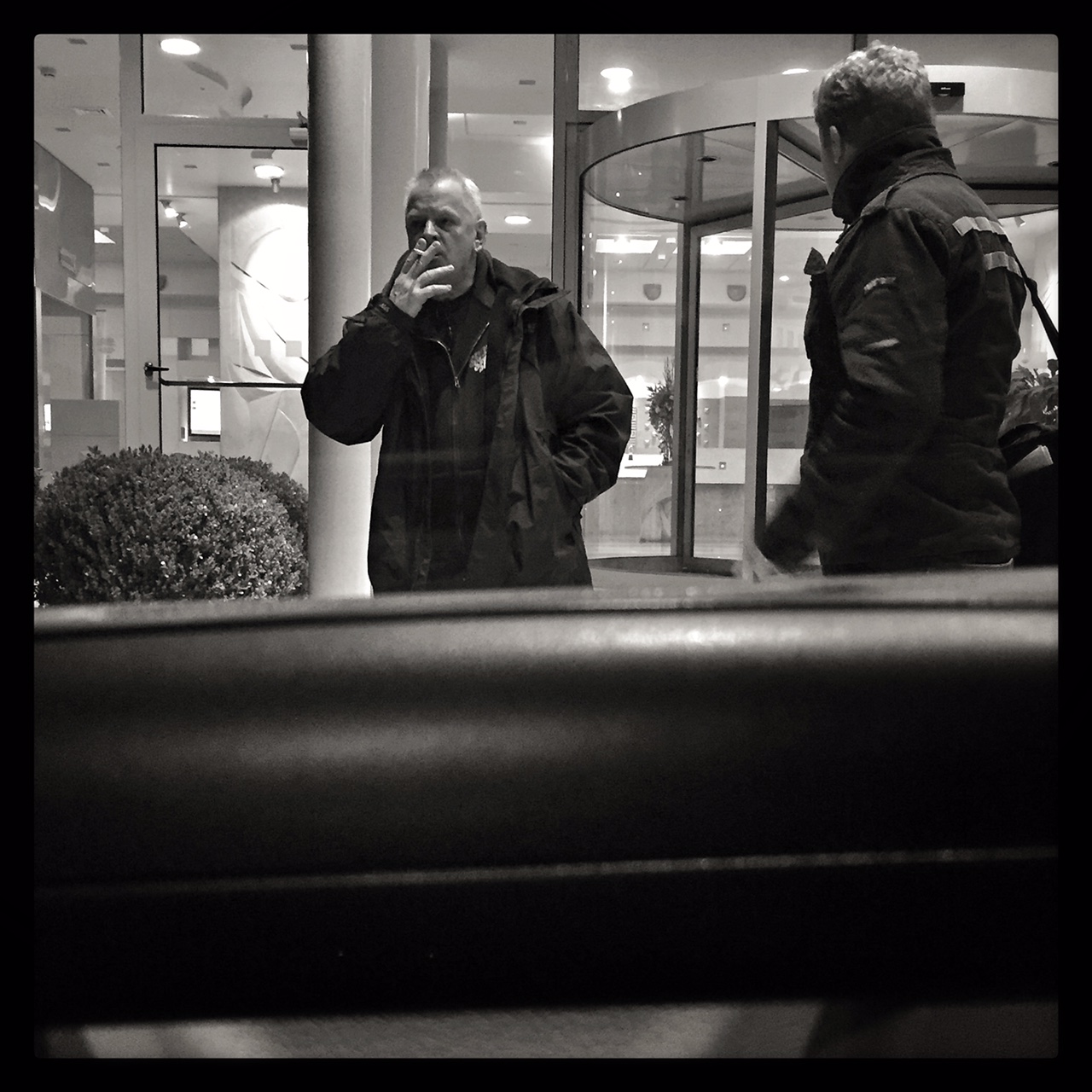 On my way up to the room I spotted a pool so I rushed upstairs and got on my suit. Swimming helped. I was asleep by midnight and up by 4am. The jetlag had kicked in, and despite my exhaustion I was ok with it because at least I wasn't stressed about missing my flight. Ryan Air is a weird cross between Southwest and McDonalds. They sell all kinds of crap on the plane including lottery tickets. They almost made me check my bag which would have cost more than my entire 50 euro replacement ticket. Eventually I just threw a bunch of stuff in a plastic bag and they let me gate check it. Sketchy.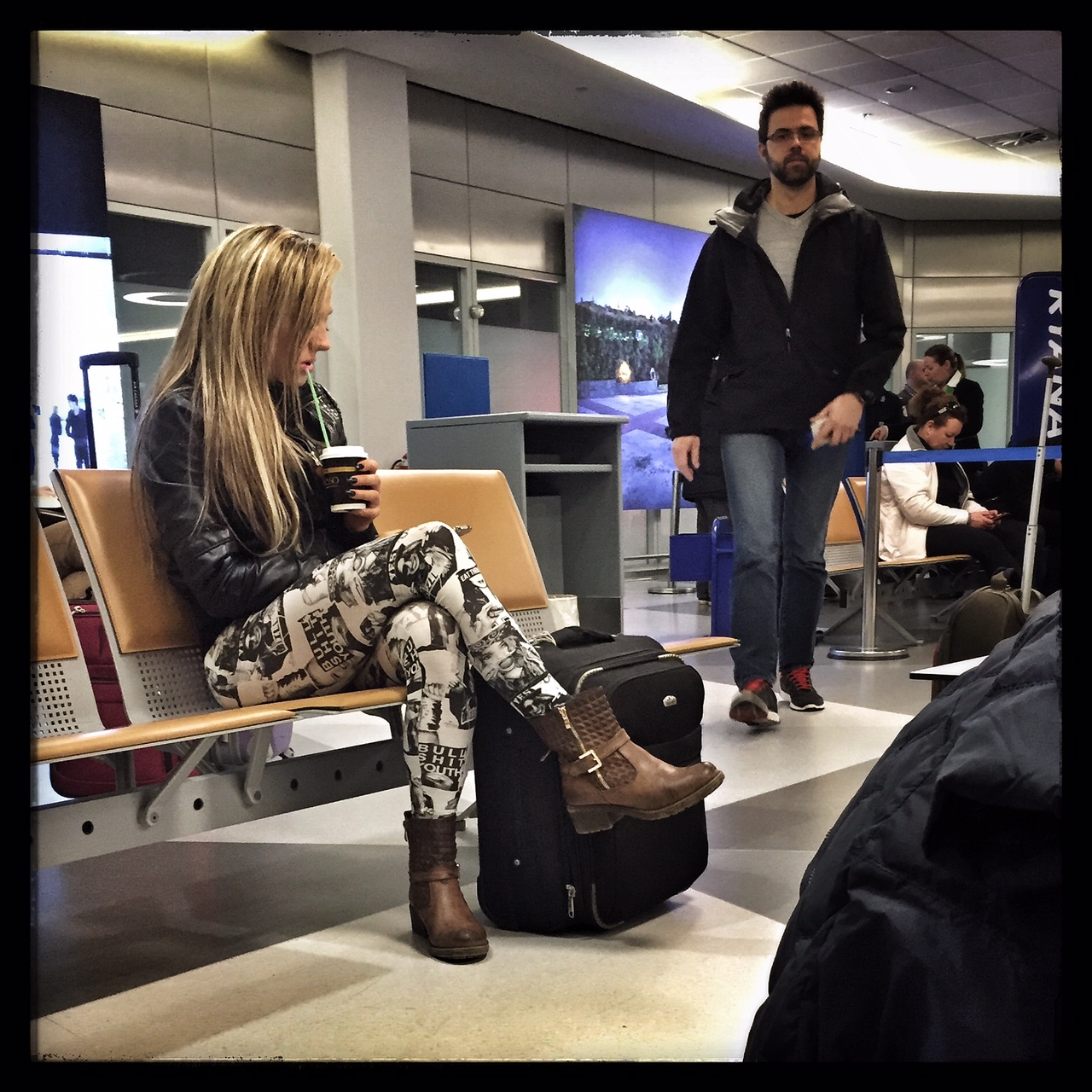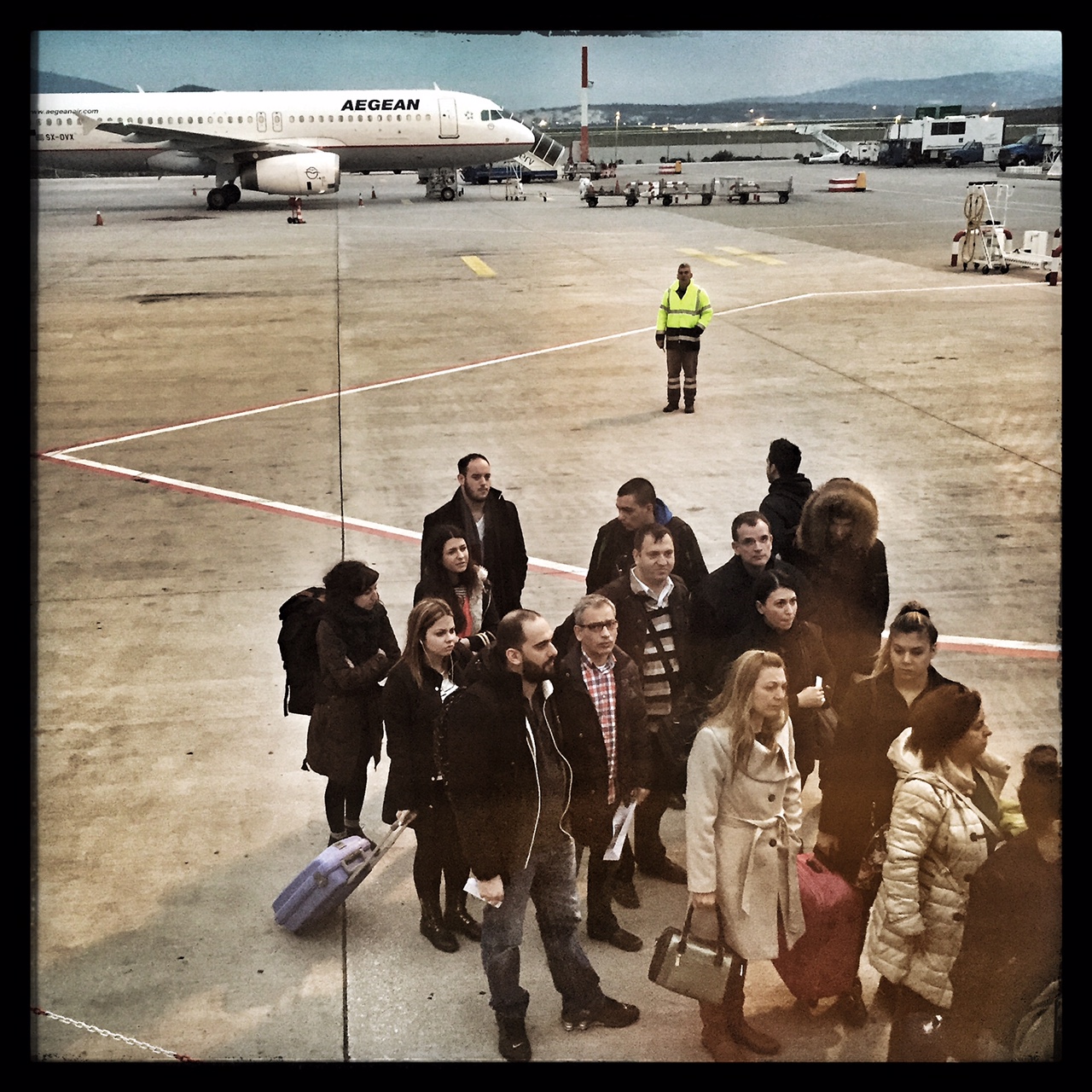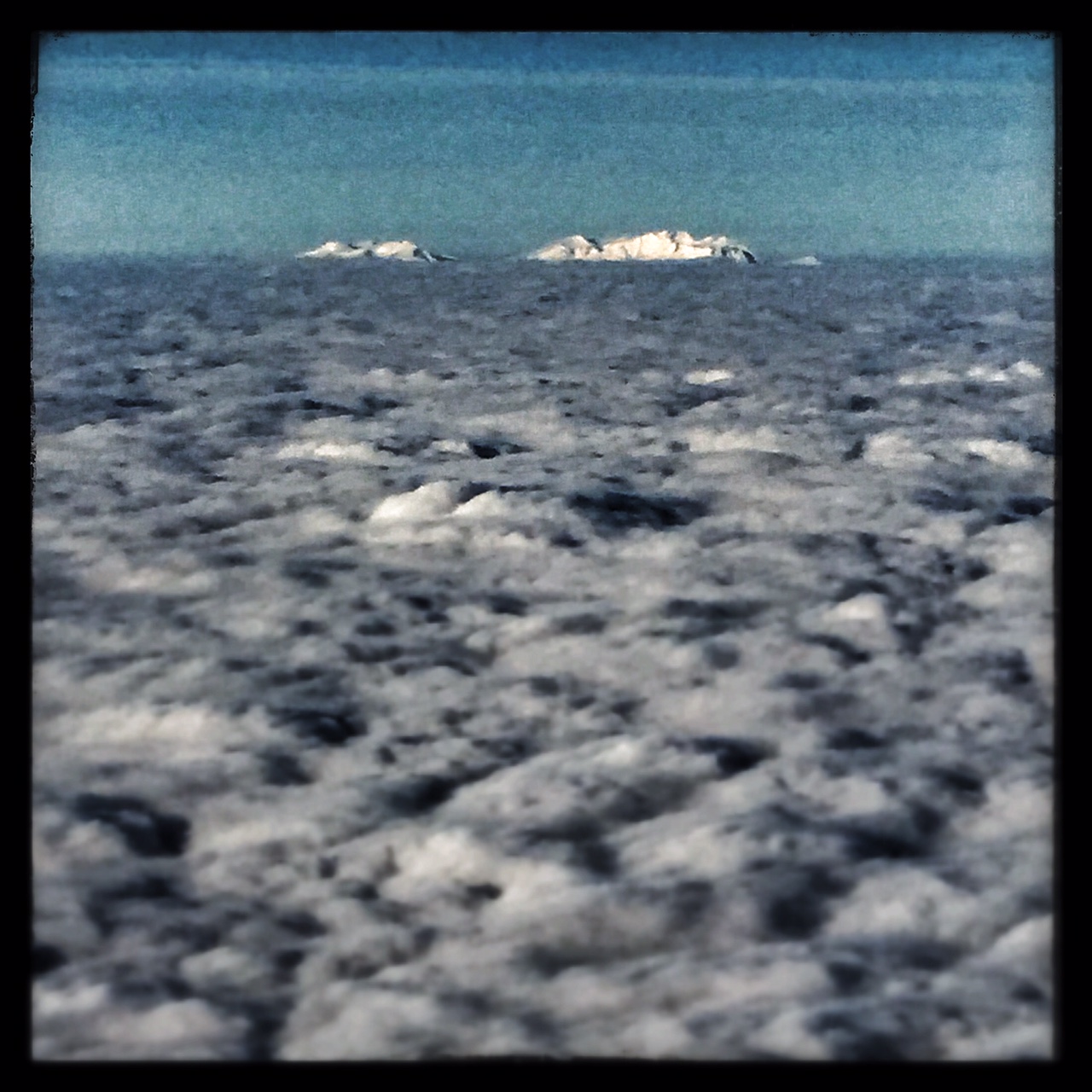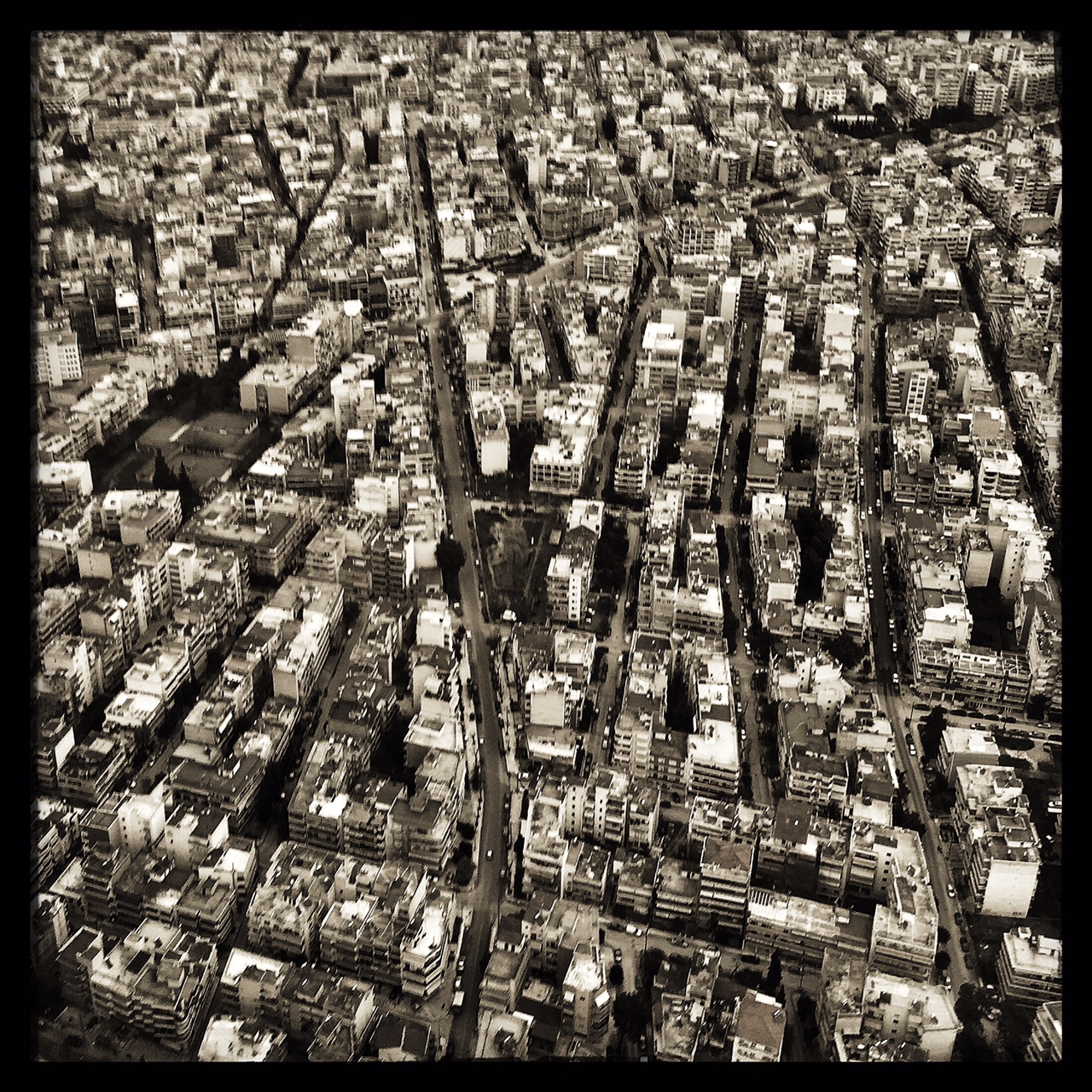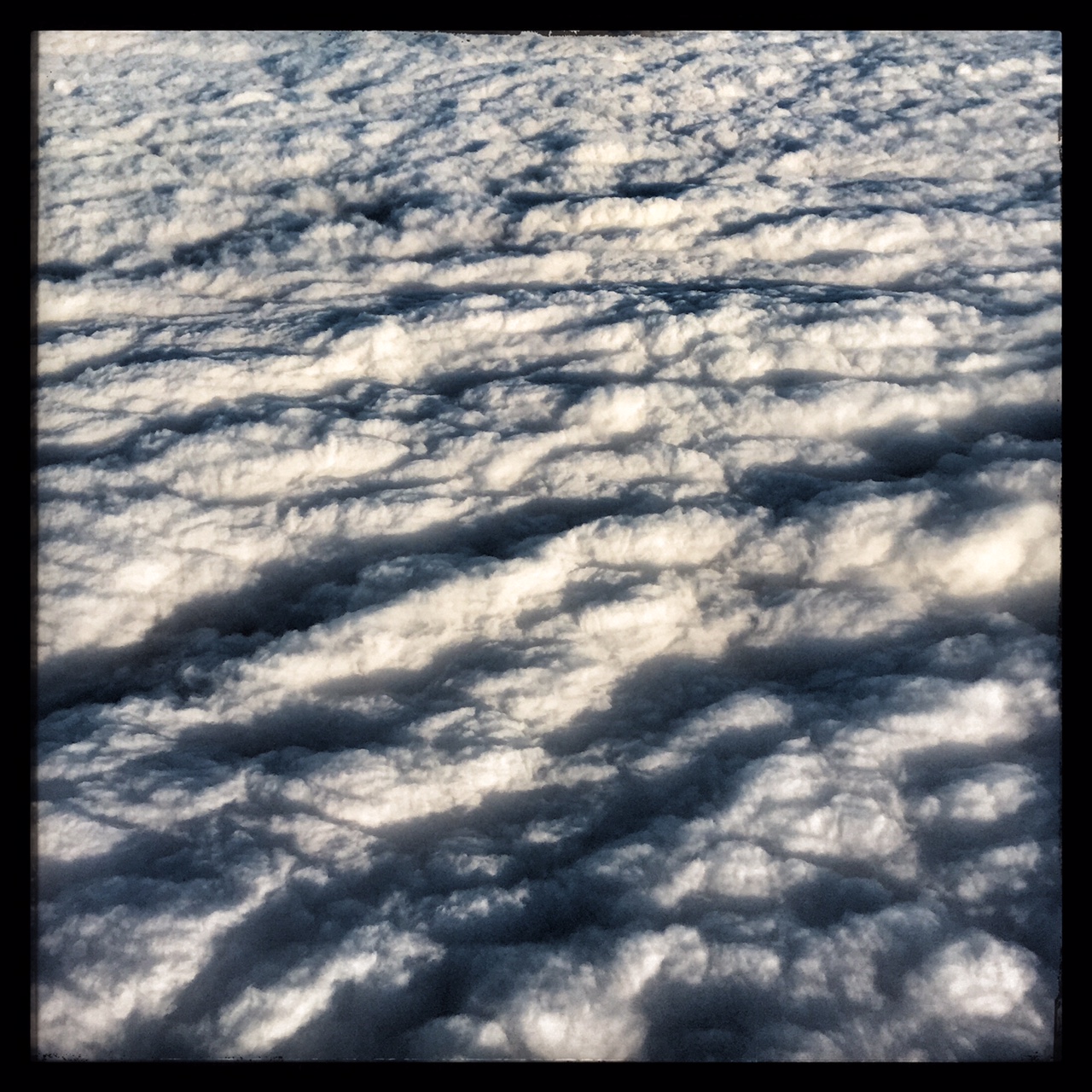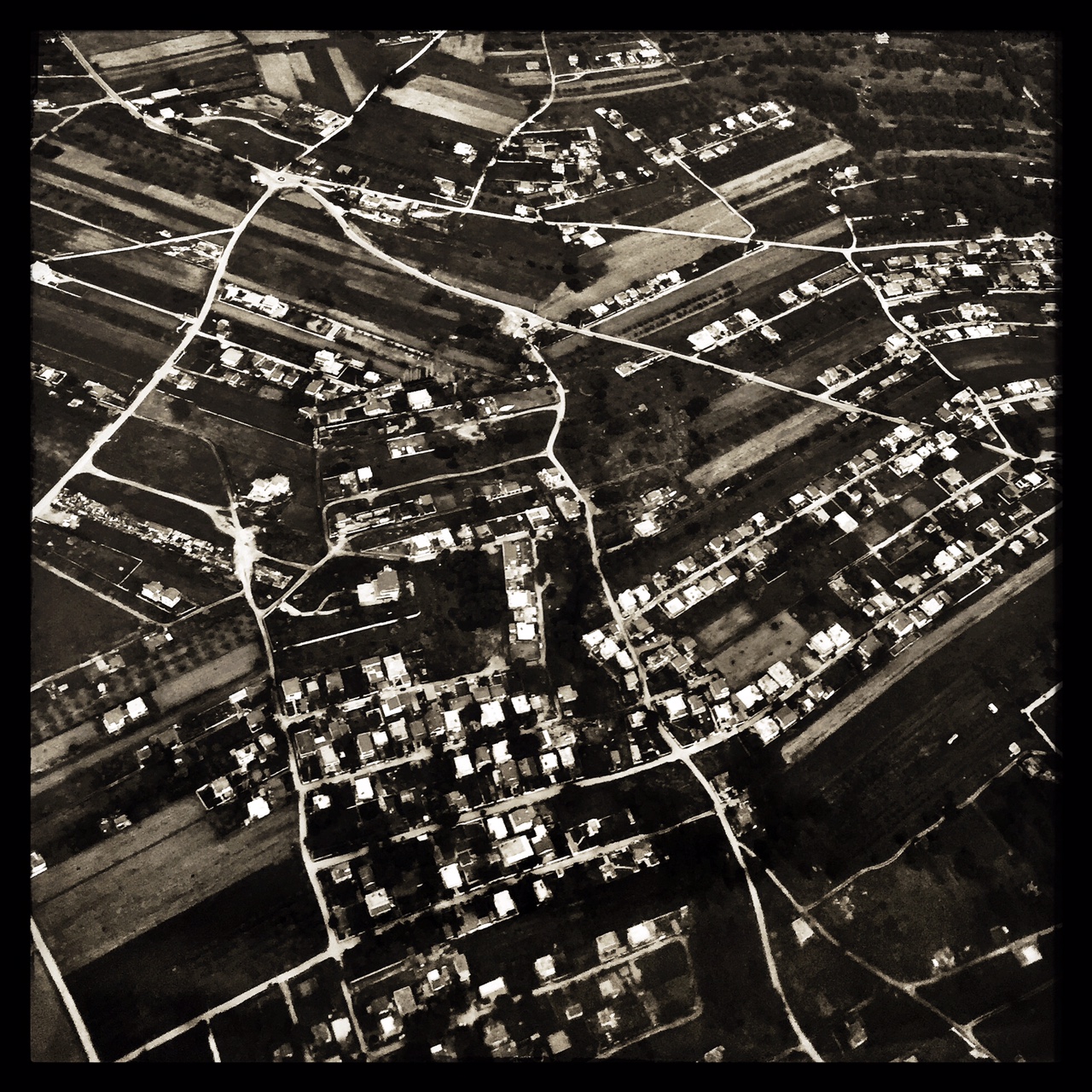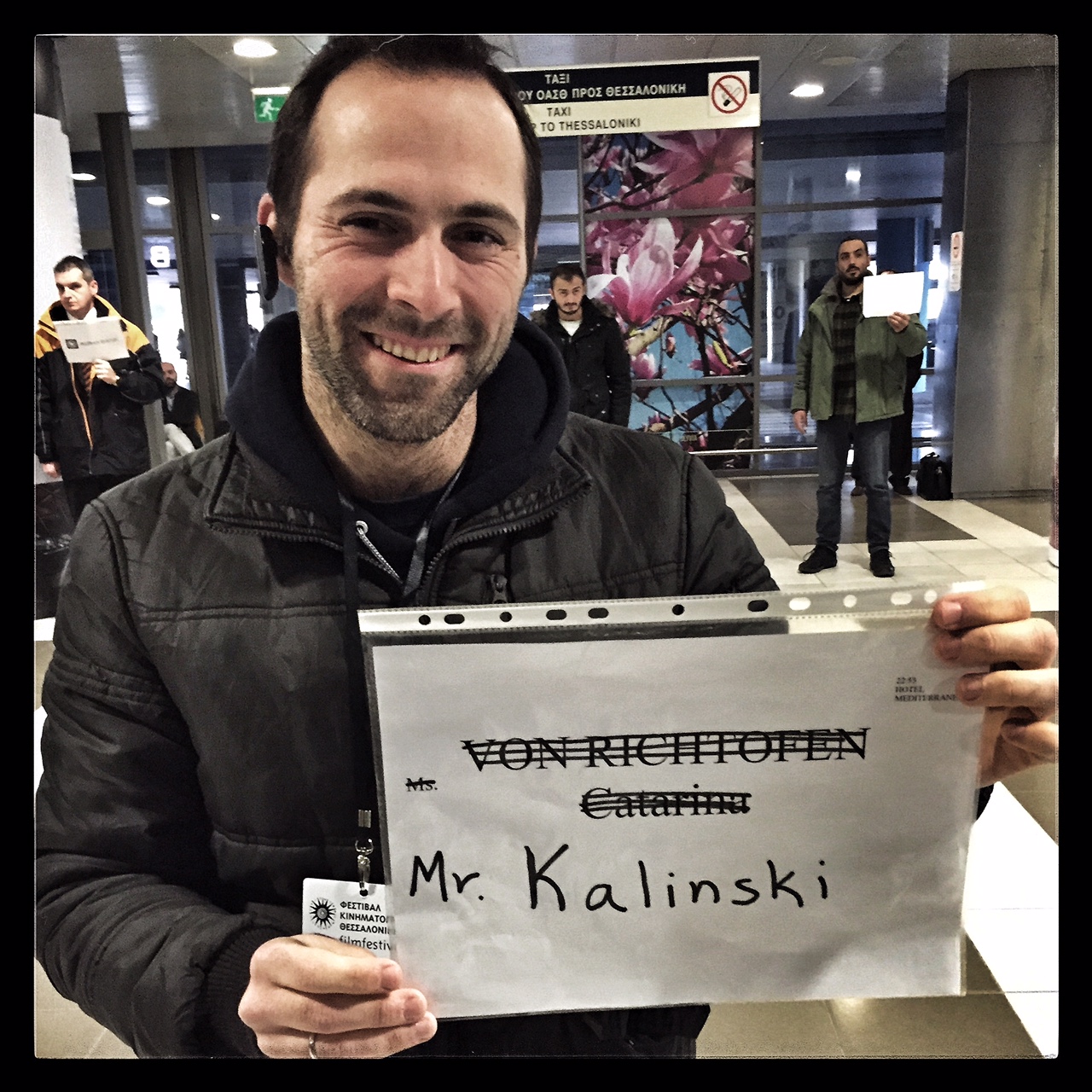 A very nice guy named Constantio picked up after the flight and as we rode into the center of town he explained a lot about the town. When I got my materials from the fest I saw that he would be giving filmmakers a tour of historic sites in the coming days.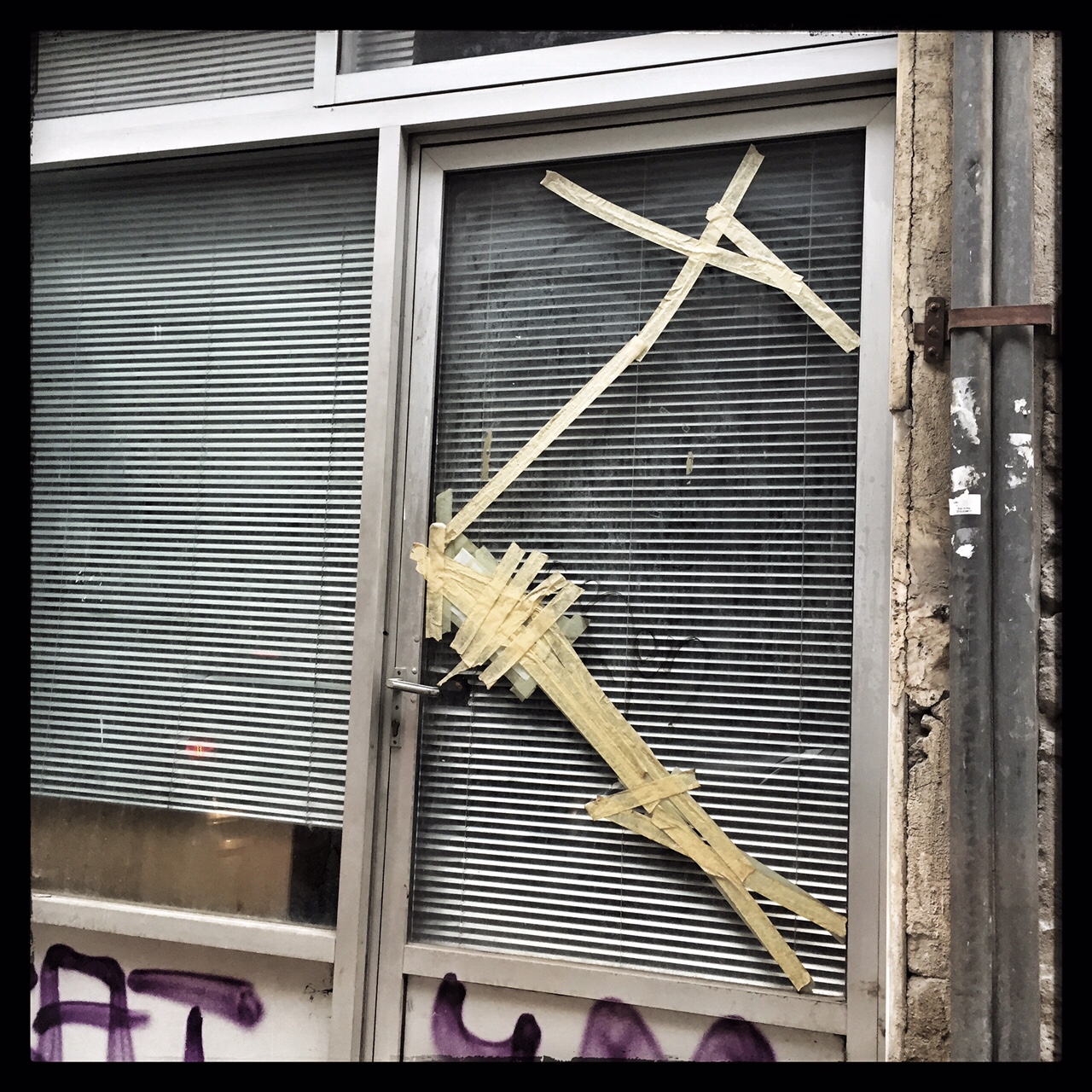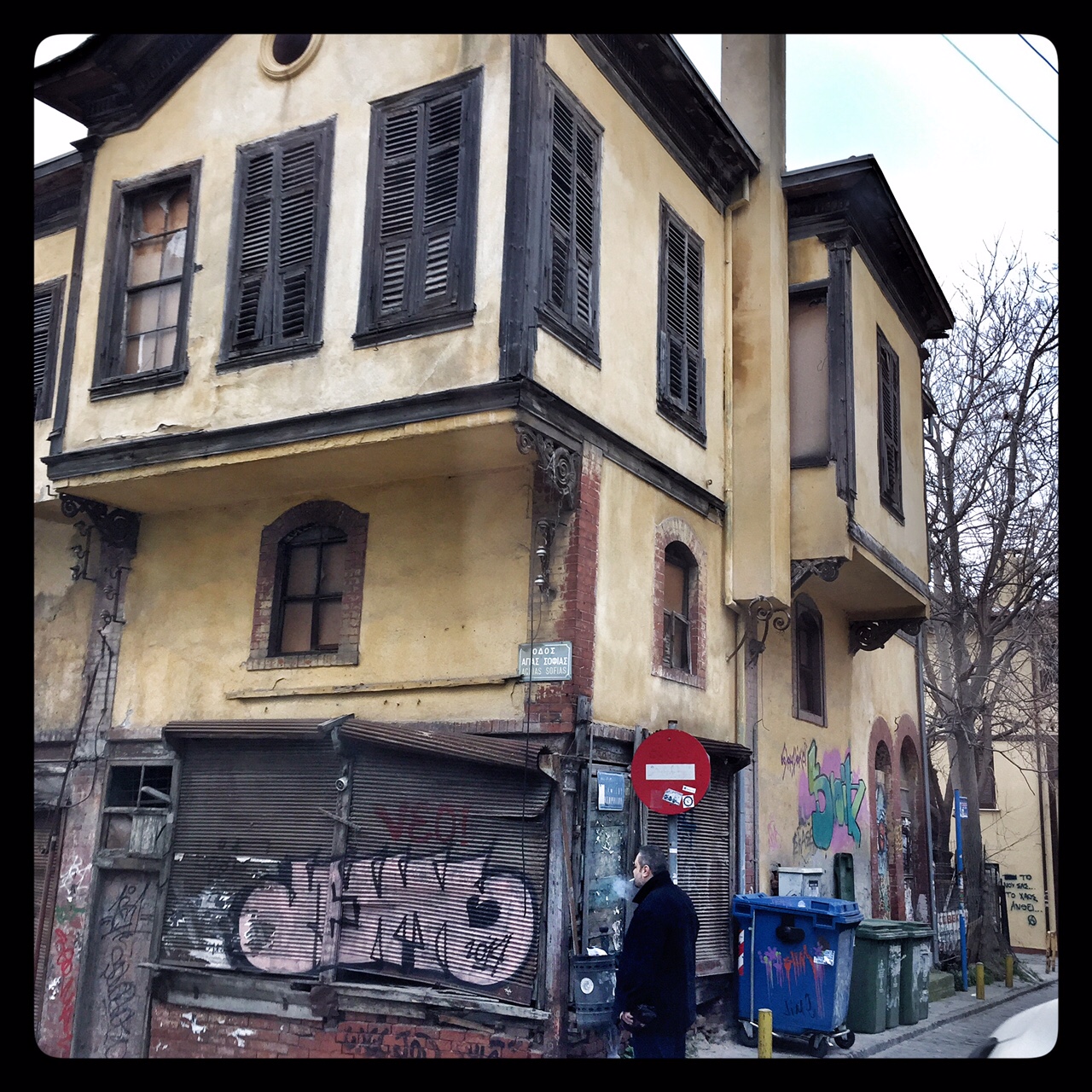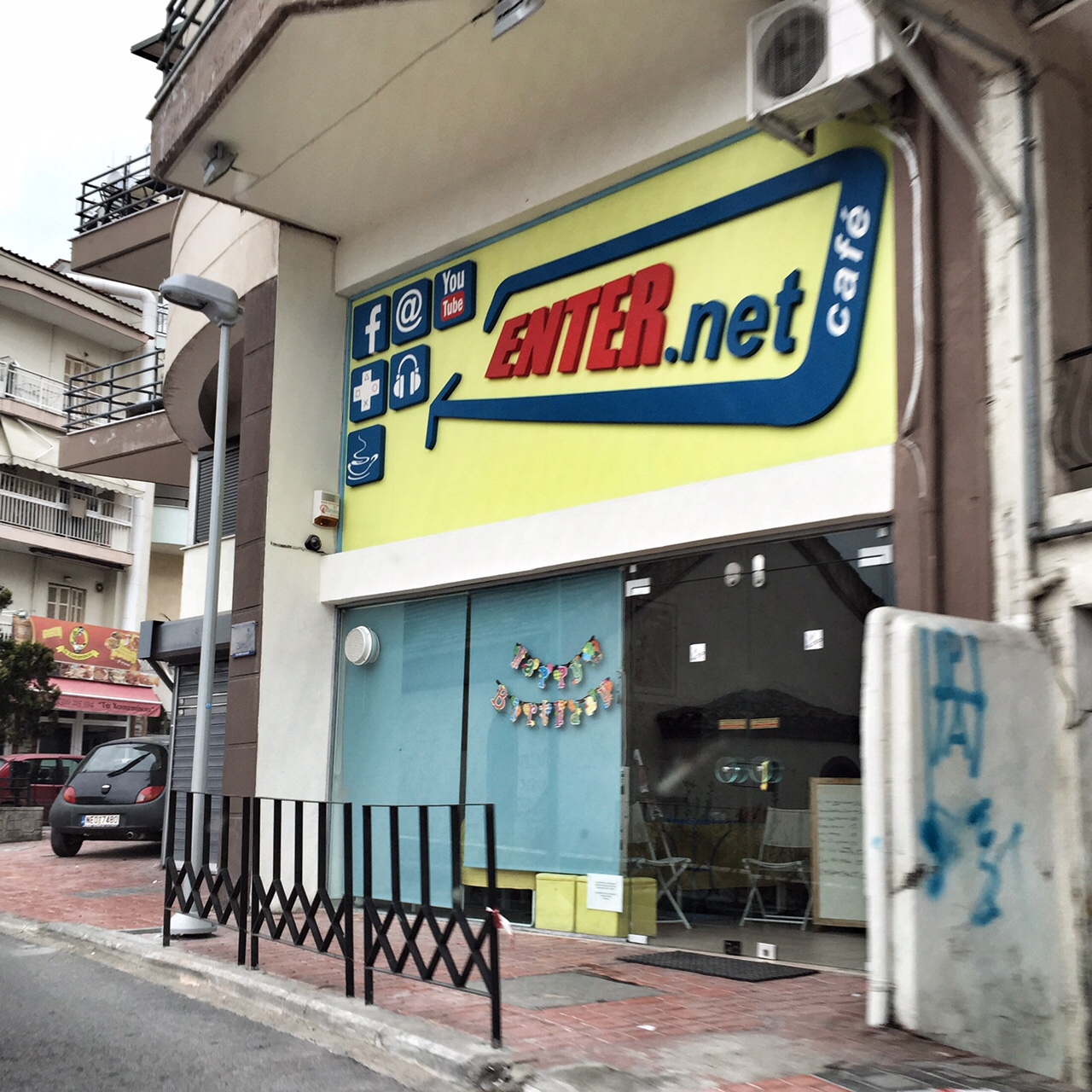 I tried to sleep when I got to the hotel at 9am but I was too wired. I went out to deal with some issues related to our subtitles and met people at the festival as well. Then I went for a walk. Some people get on me about posting so many images to facebook and instagram, but others like it so I just go a little wild when I travel. I have come to accept the way I shoot. Most of the time it's not about the individual perfect images, but instead I like to shoot like a fever dream. Im less interested in context but just what catches my eye. One friend begged me for a little context so I got up at 3am and started to put this together. From here on in- the only context is that I was semi conscious as I walked through Thessaloniki snapping images with my phone. I had my olympus but i didn't feel comfortable pulling it out yet. I eventually took an hour nap, and exercised. Still, by the evening when my film played I was having trouble thinking. The screening went amazingly well.
I just slept from 10 till 3am. I'll nap later.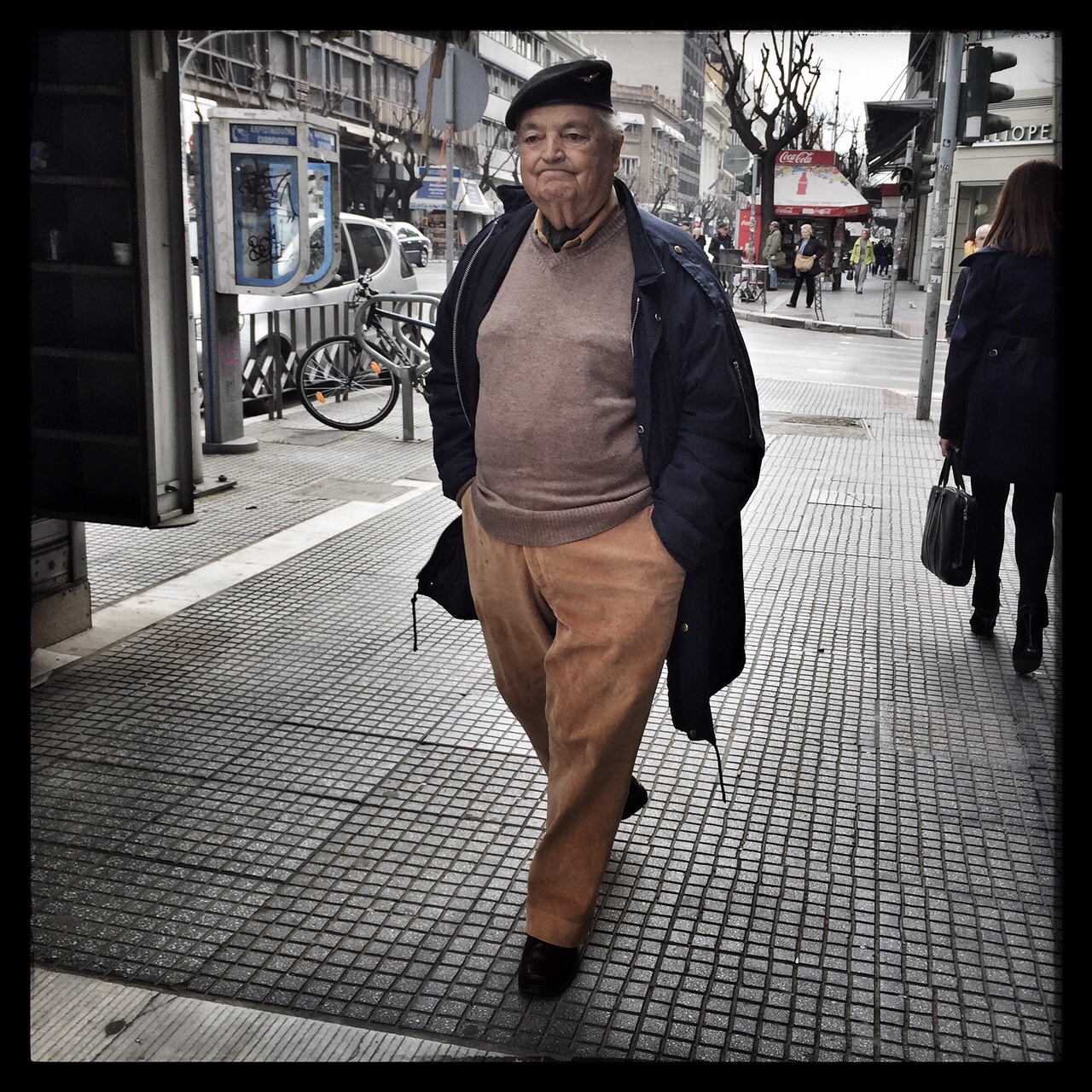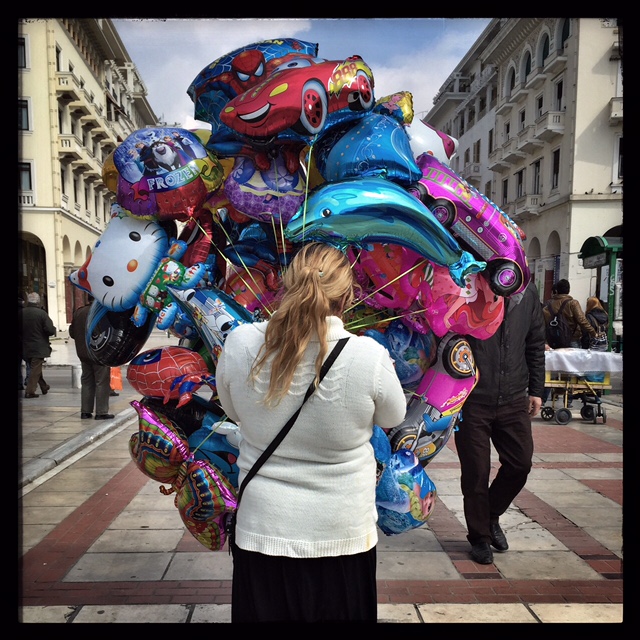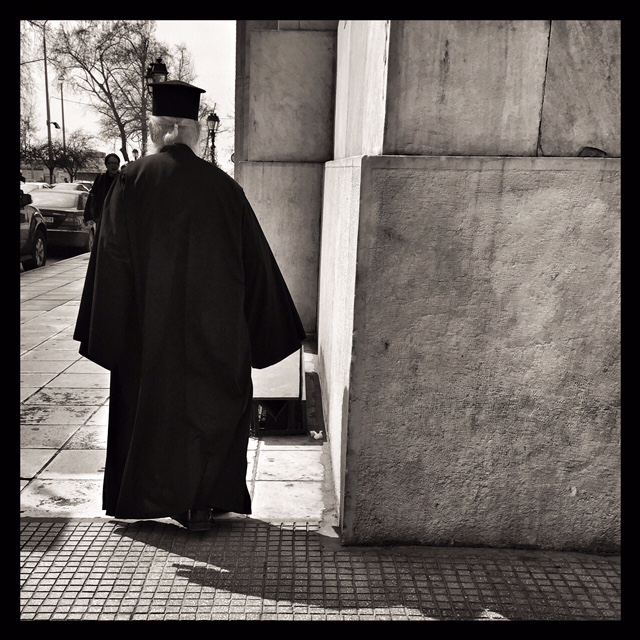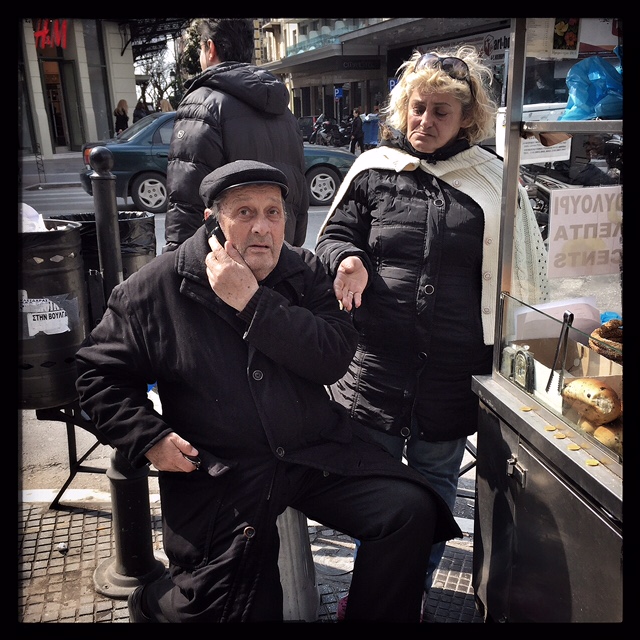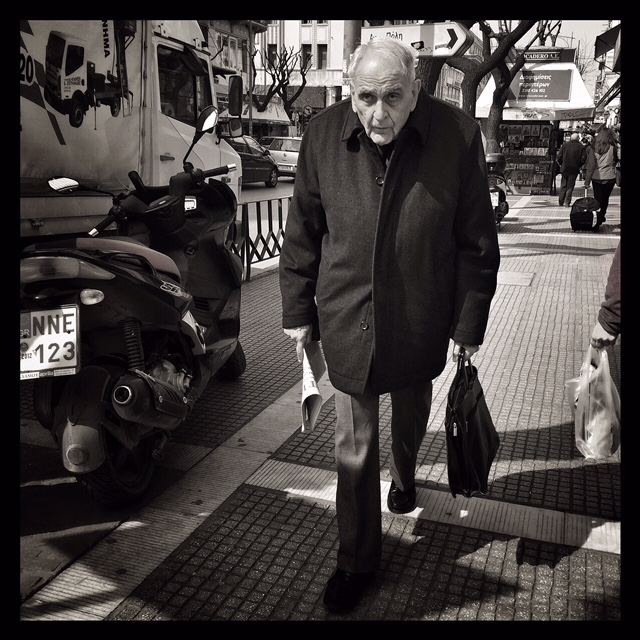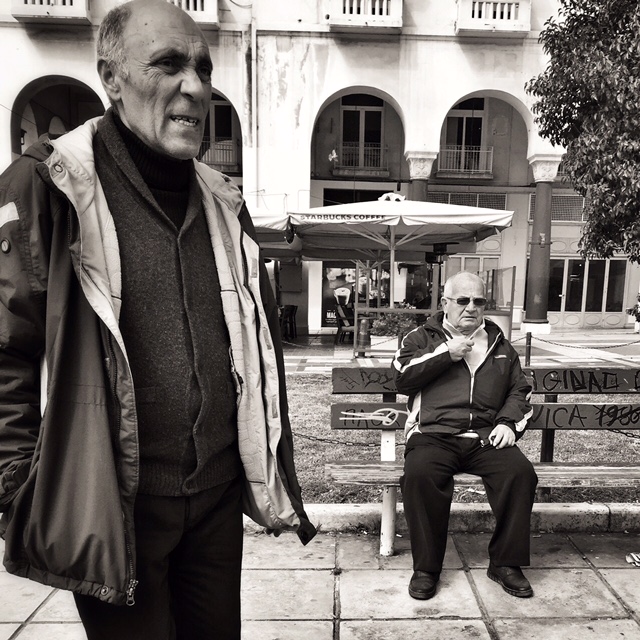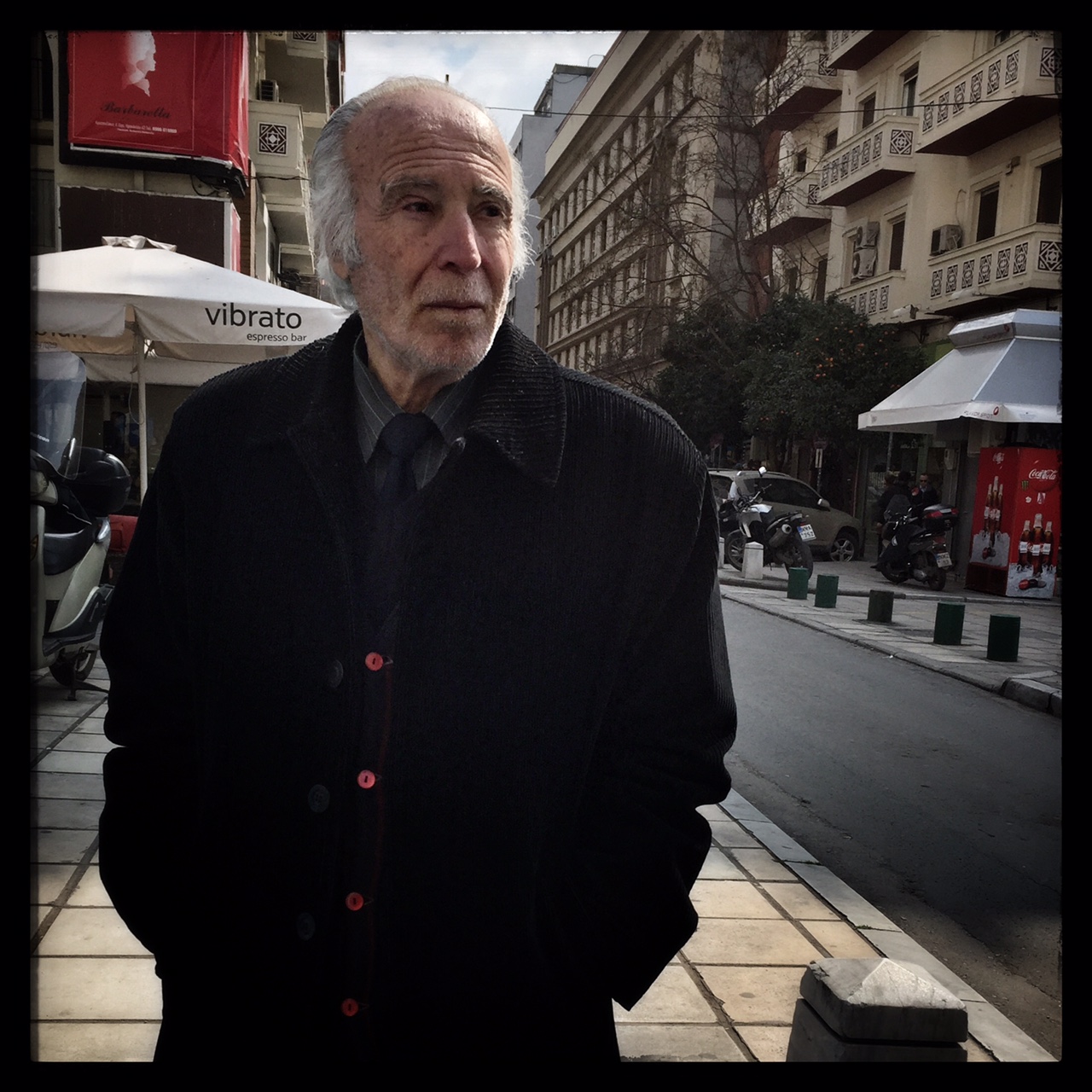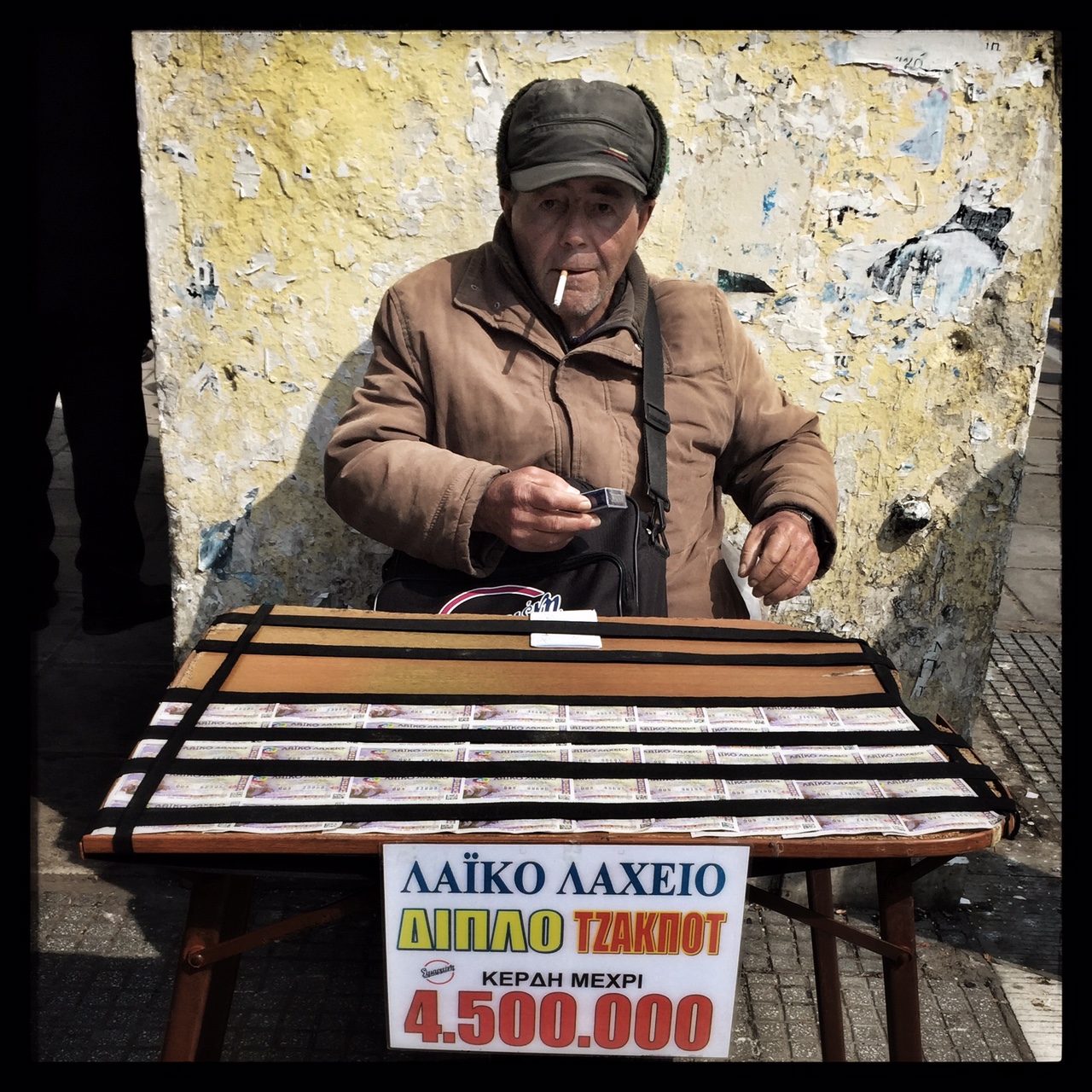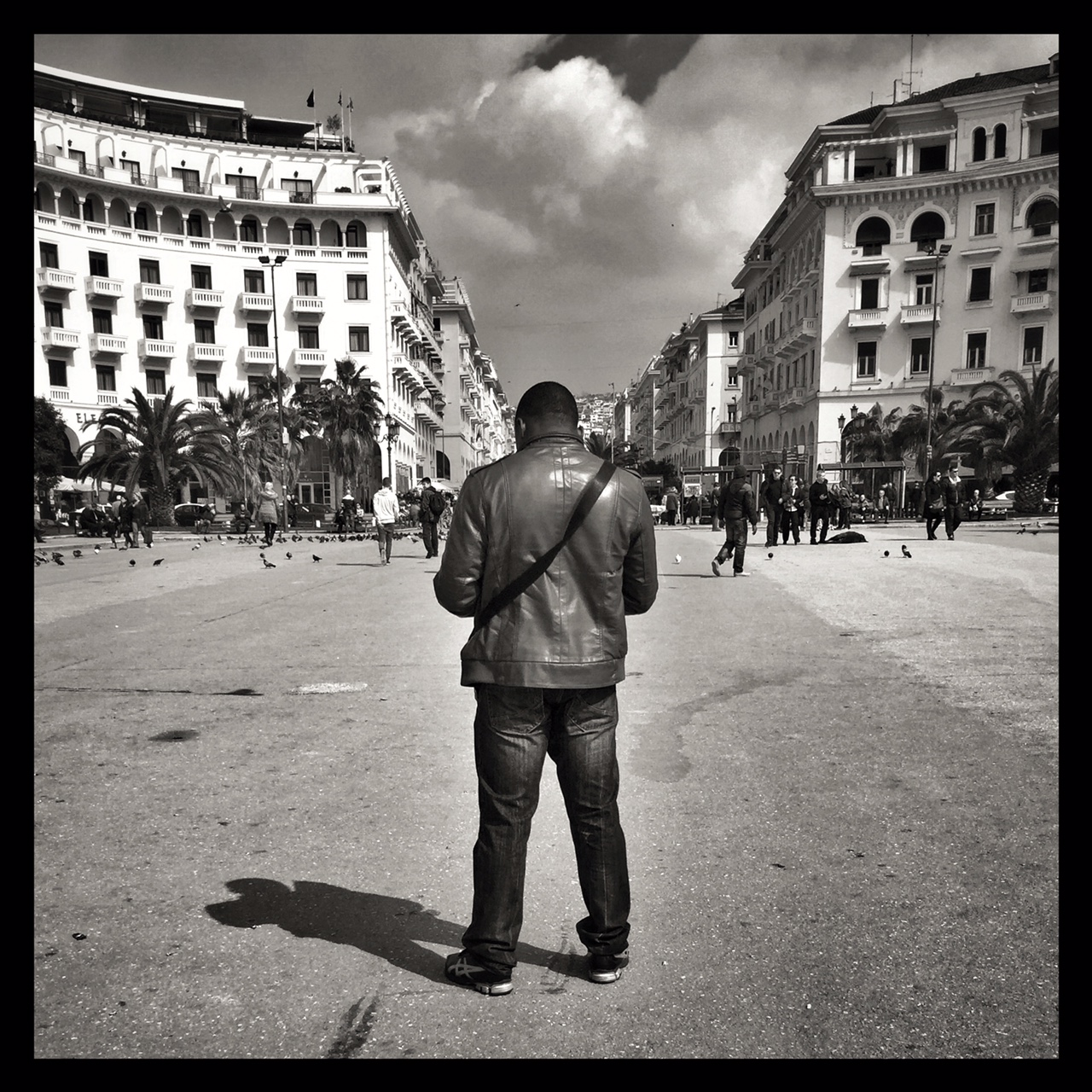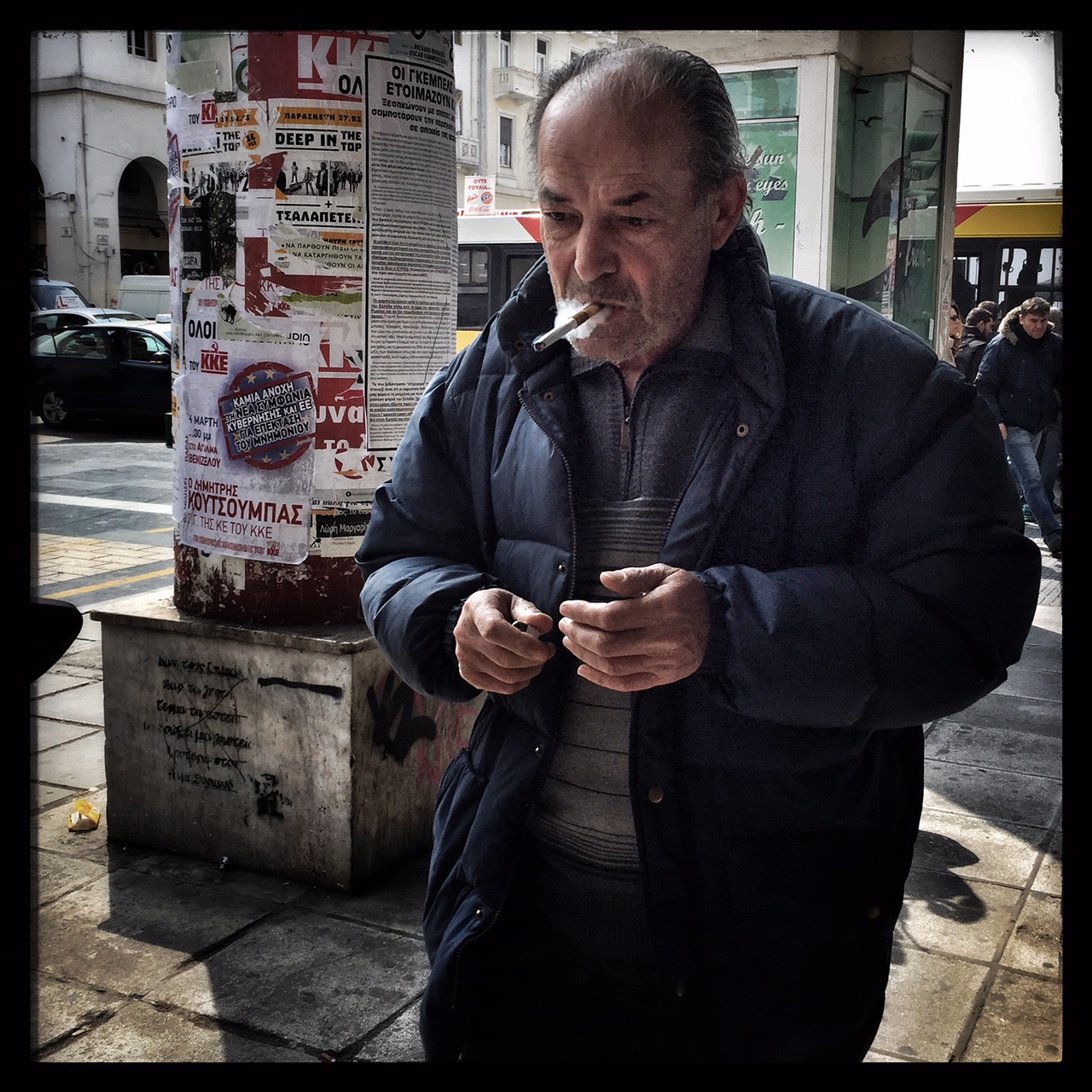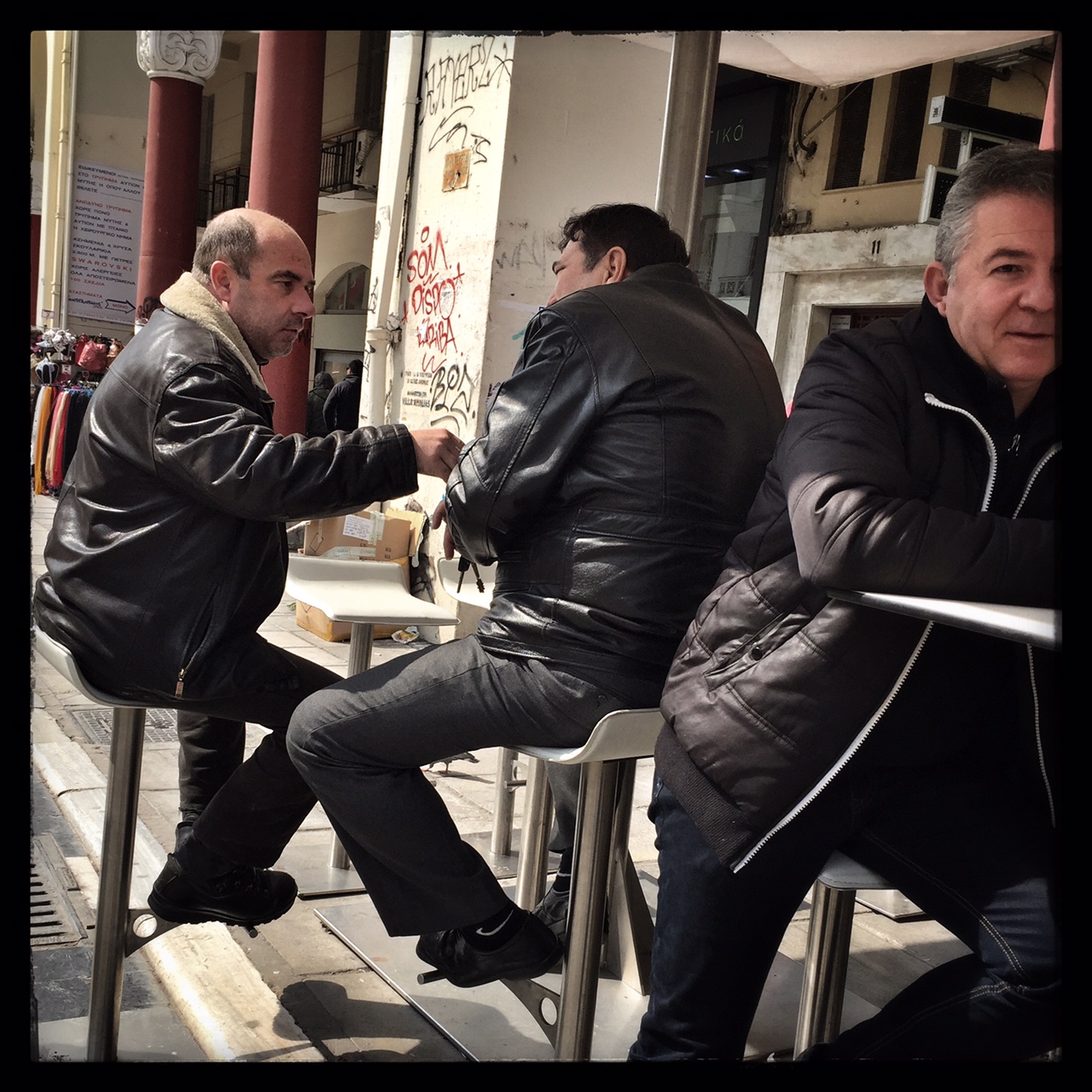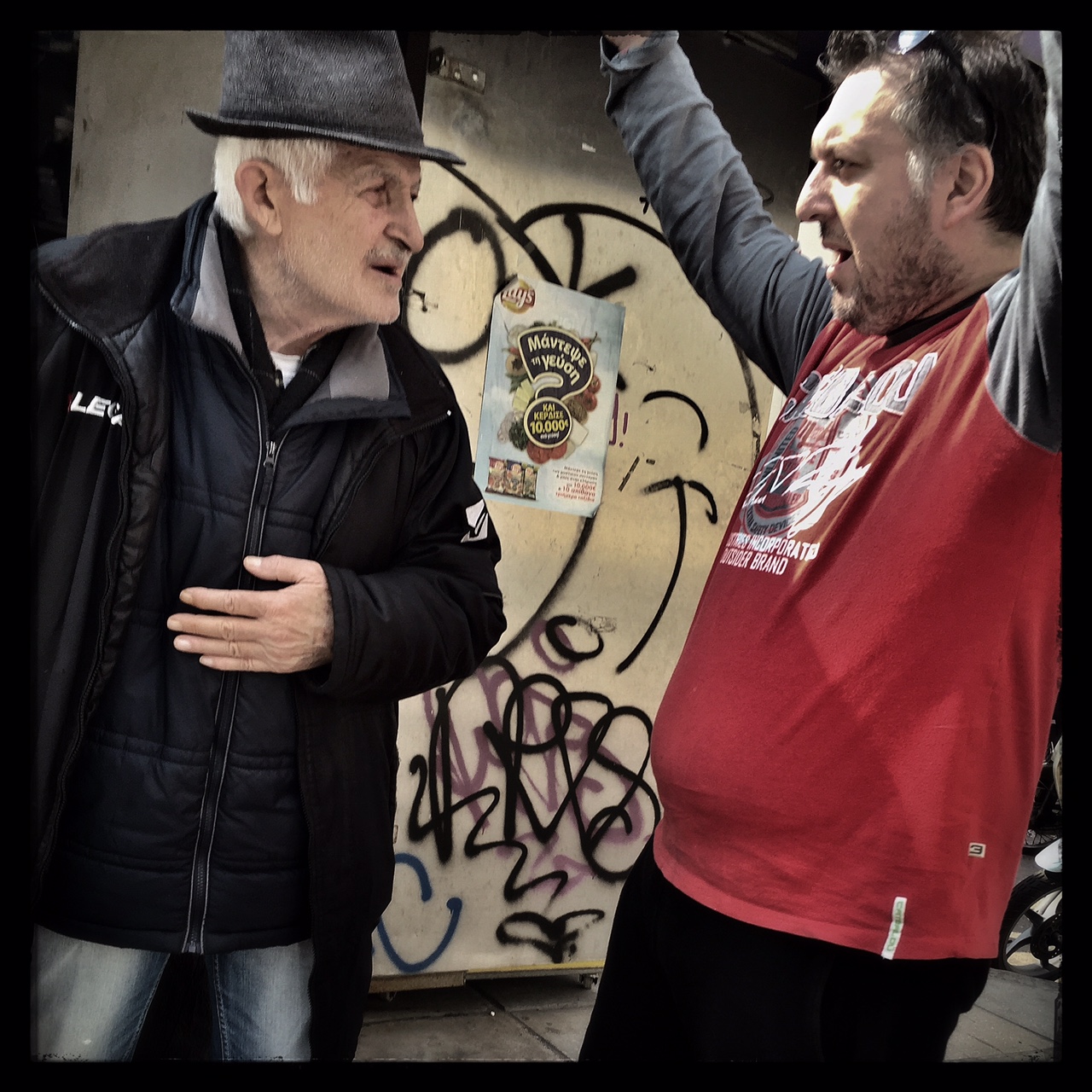 I posted this around 6am – and then went for a run with my phone and got another set of strong images, so I'll add them here.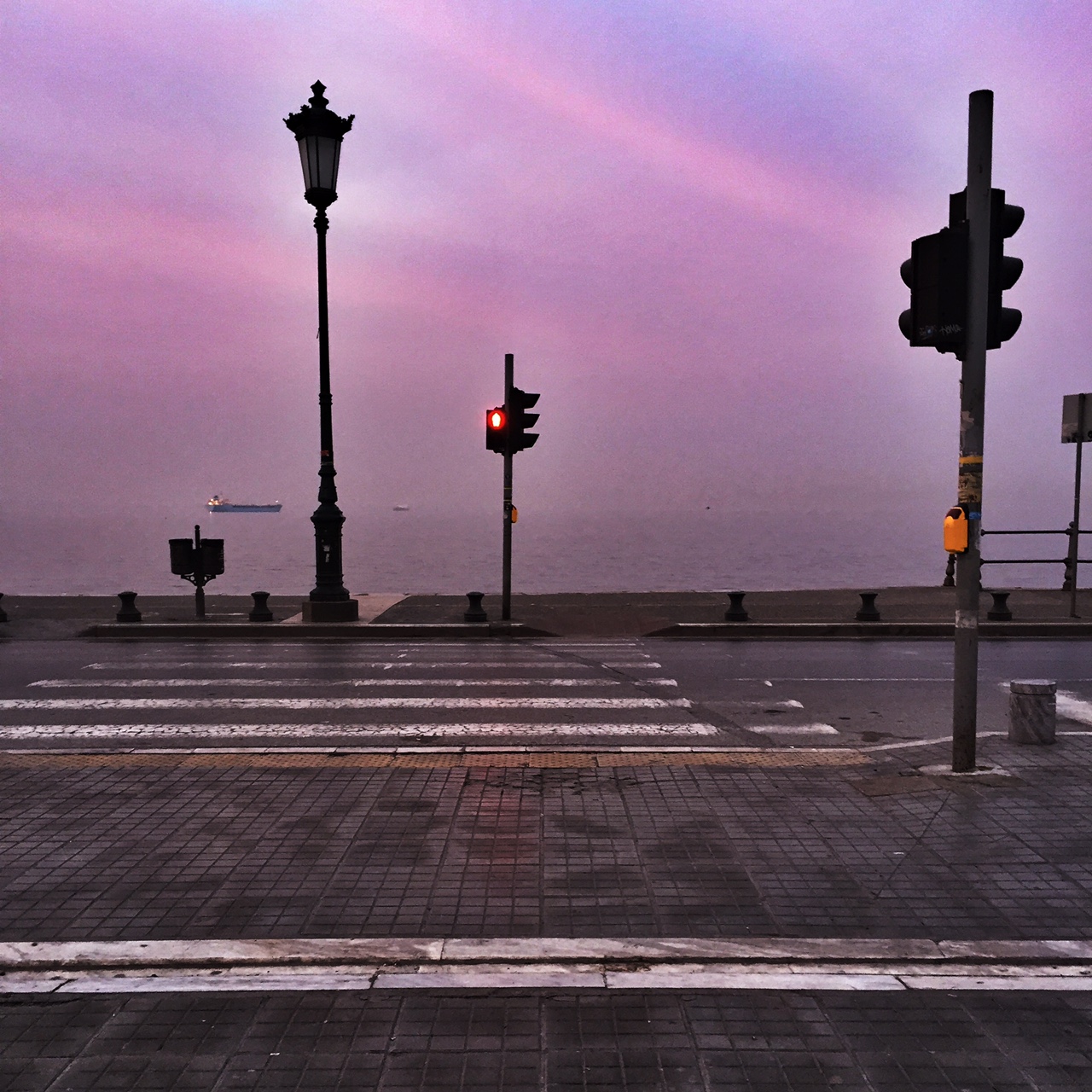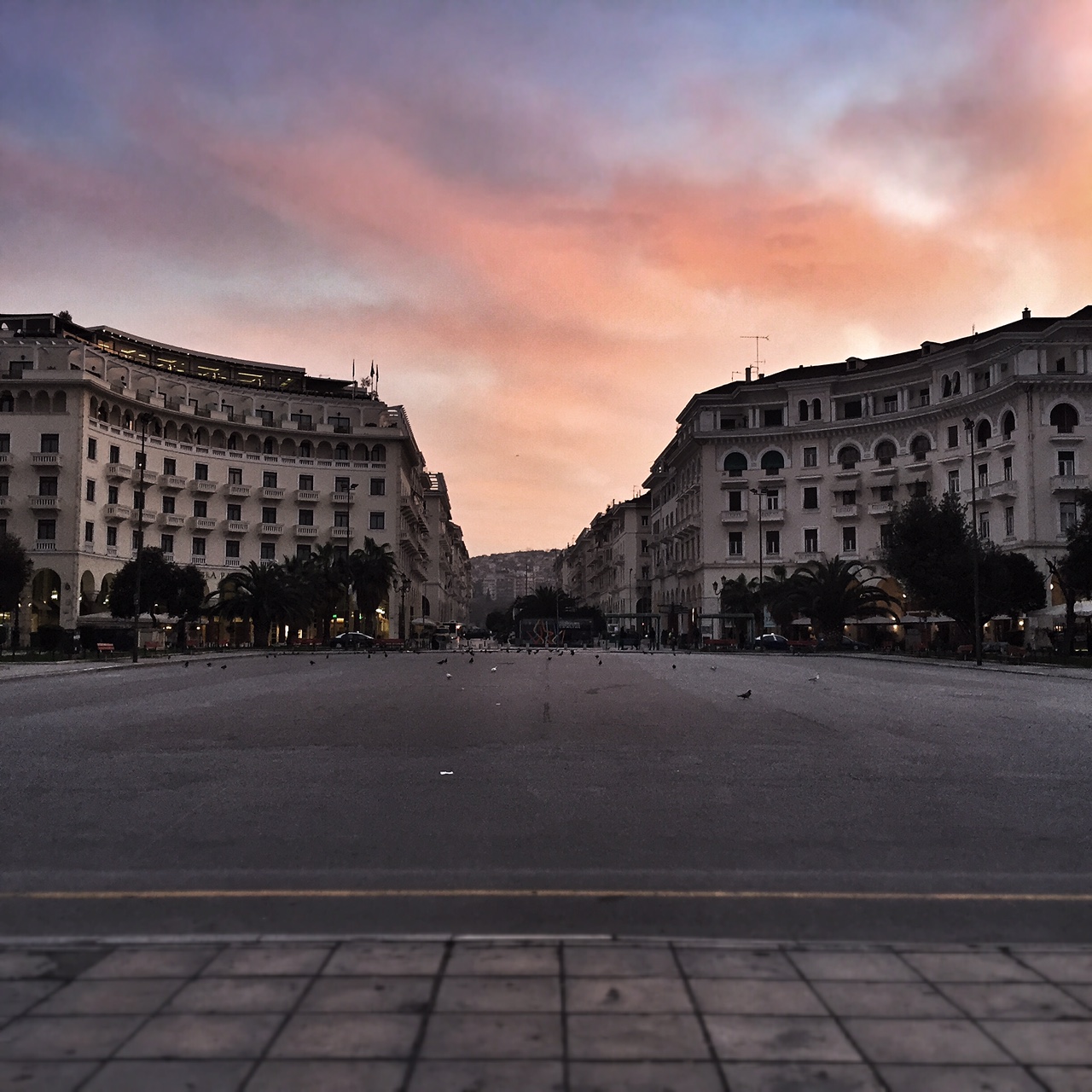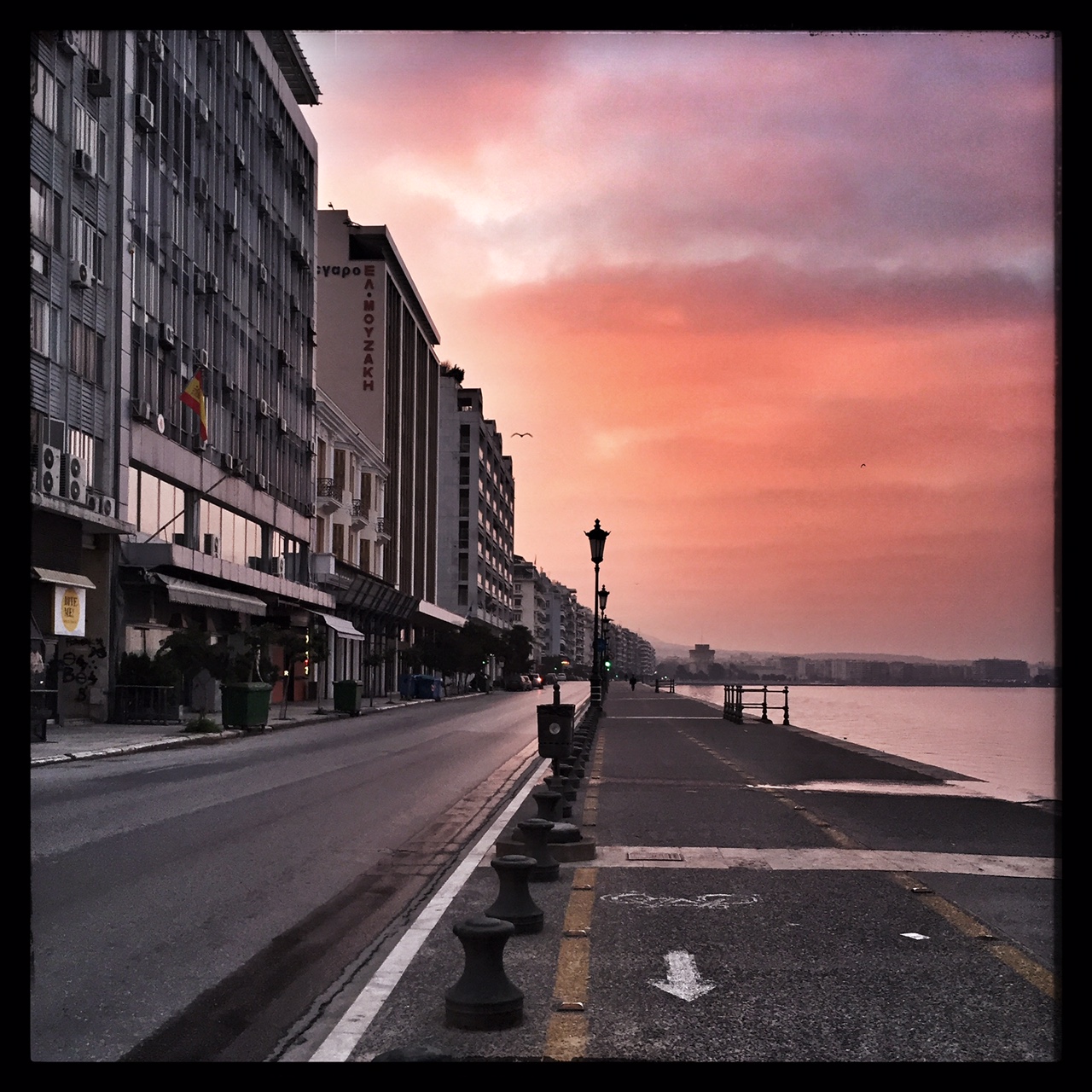 I also saw some great graffiti so I shot that too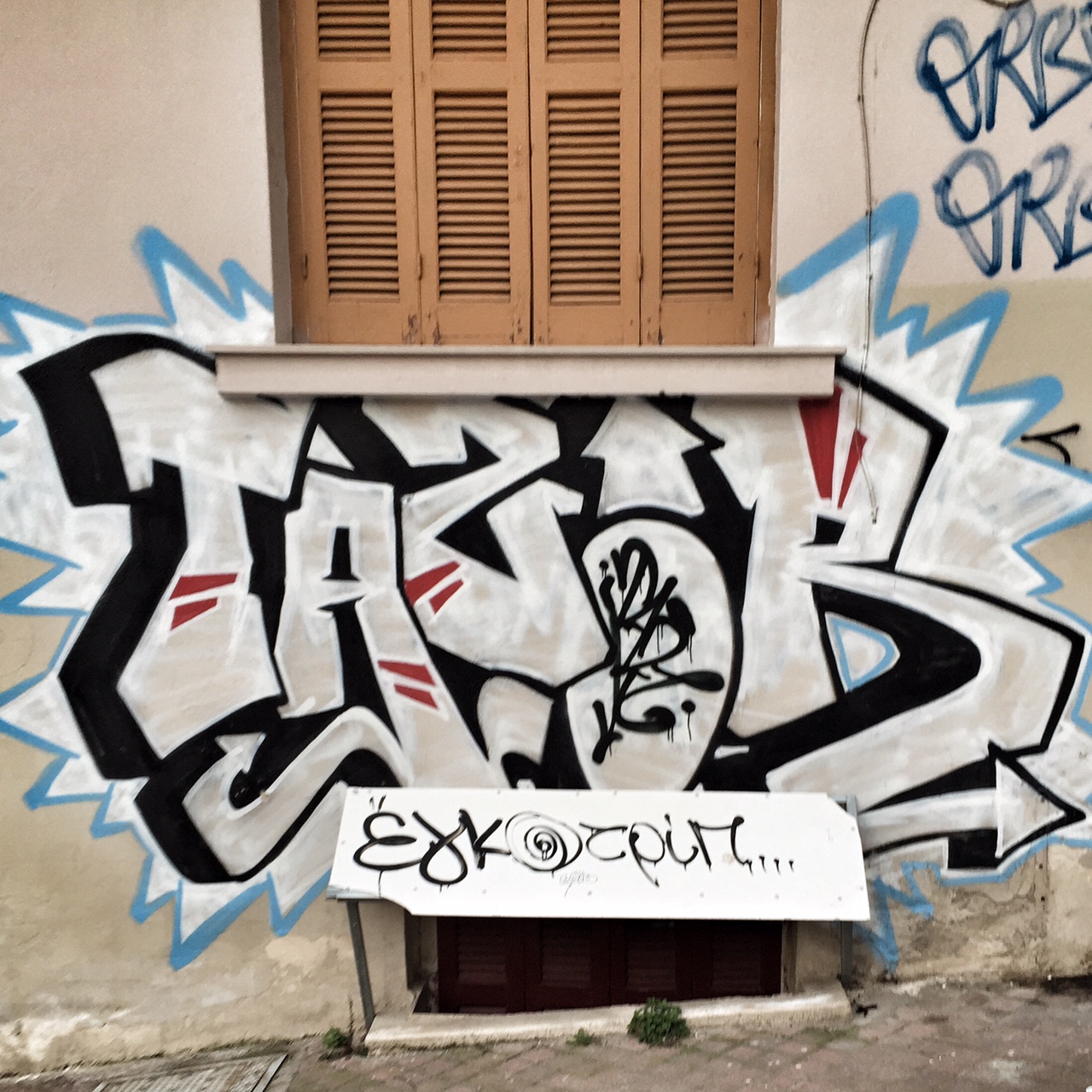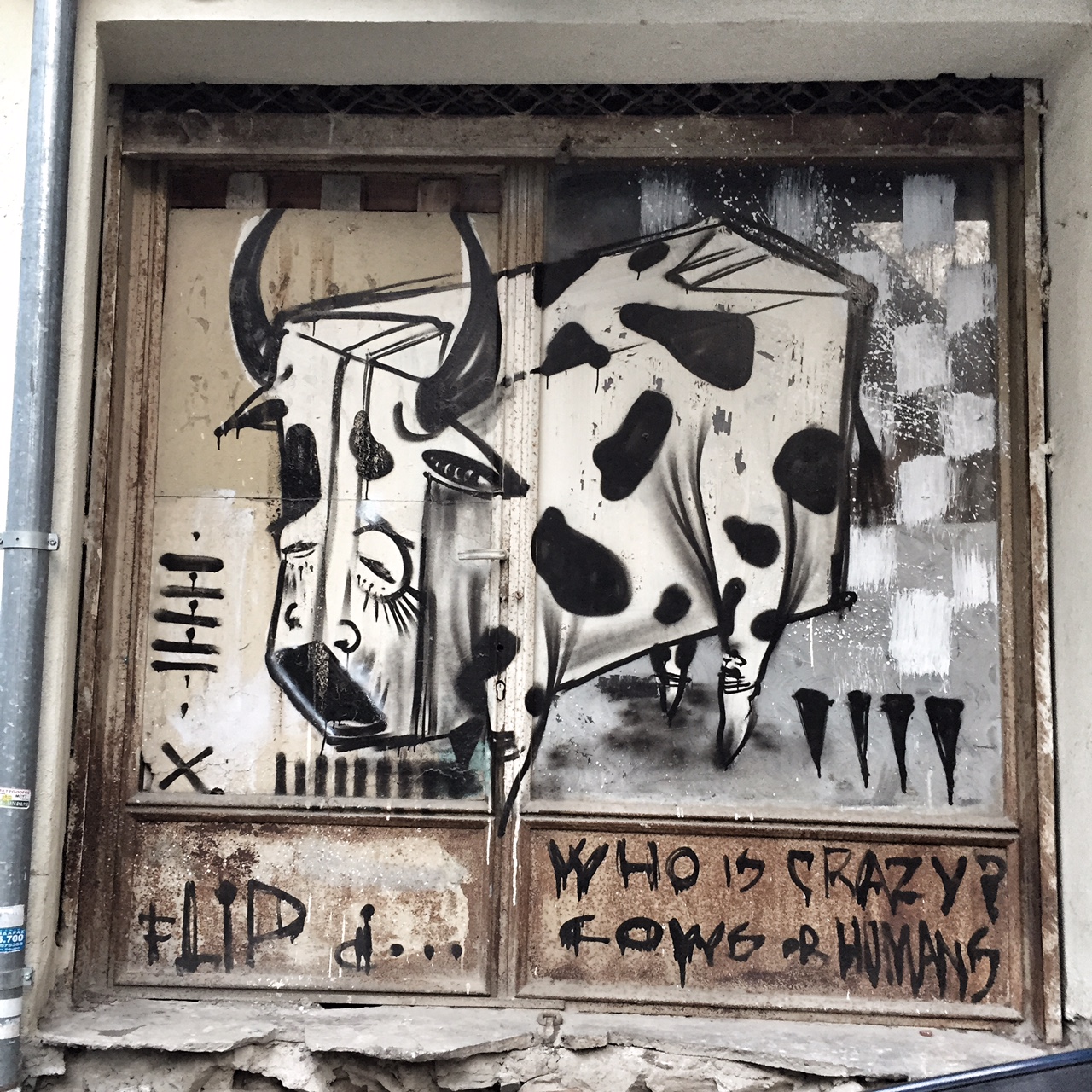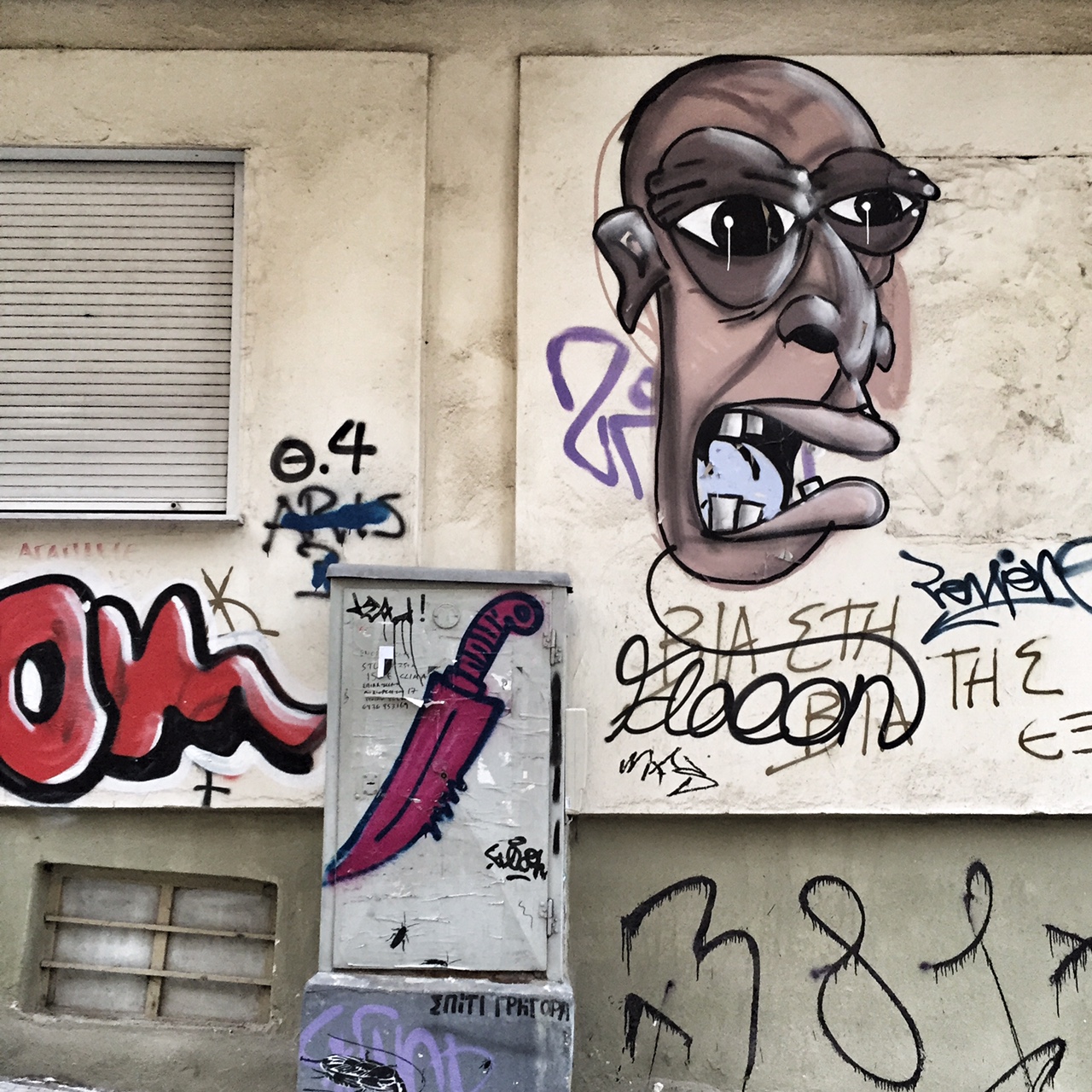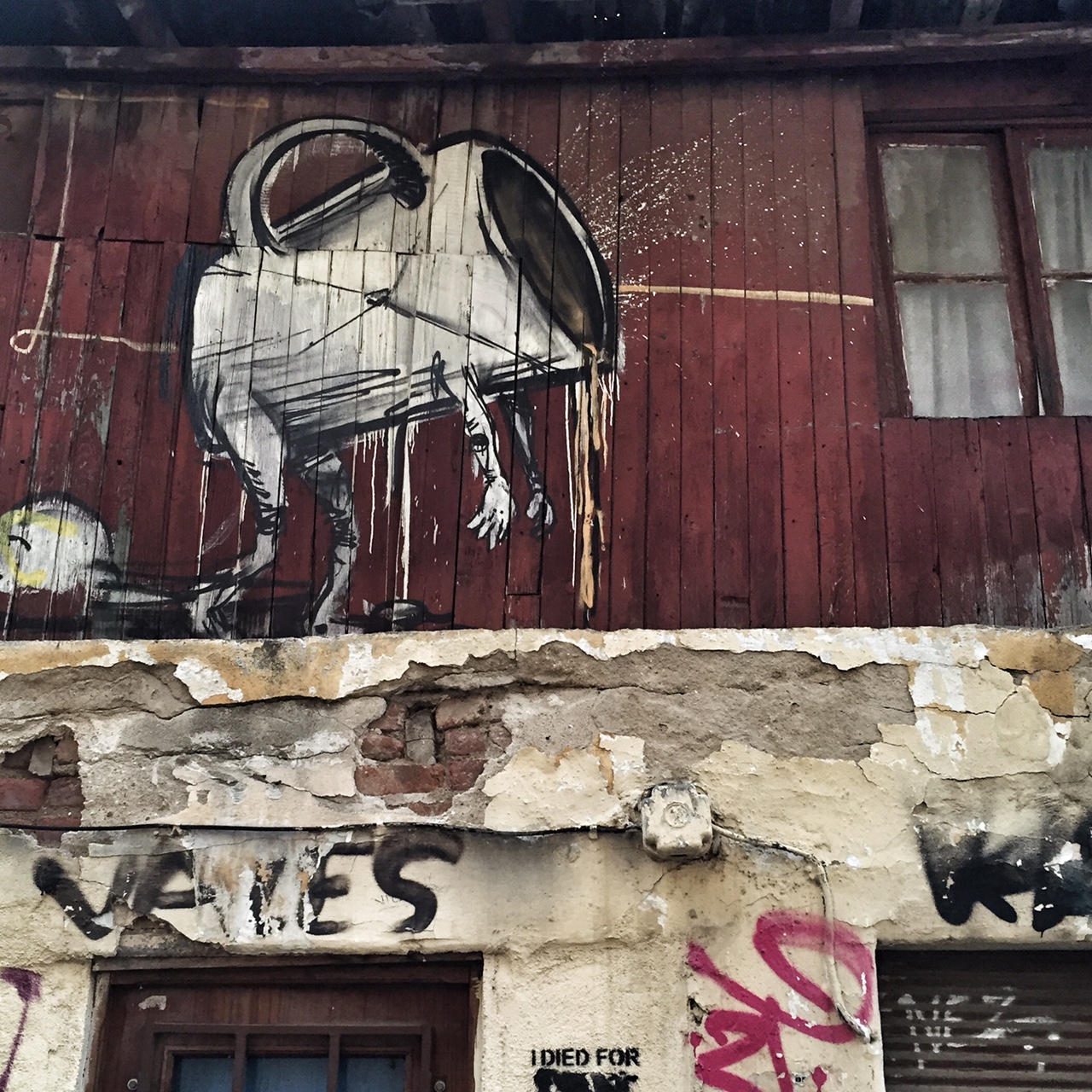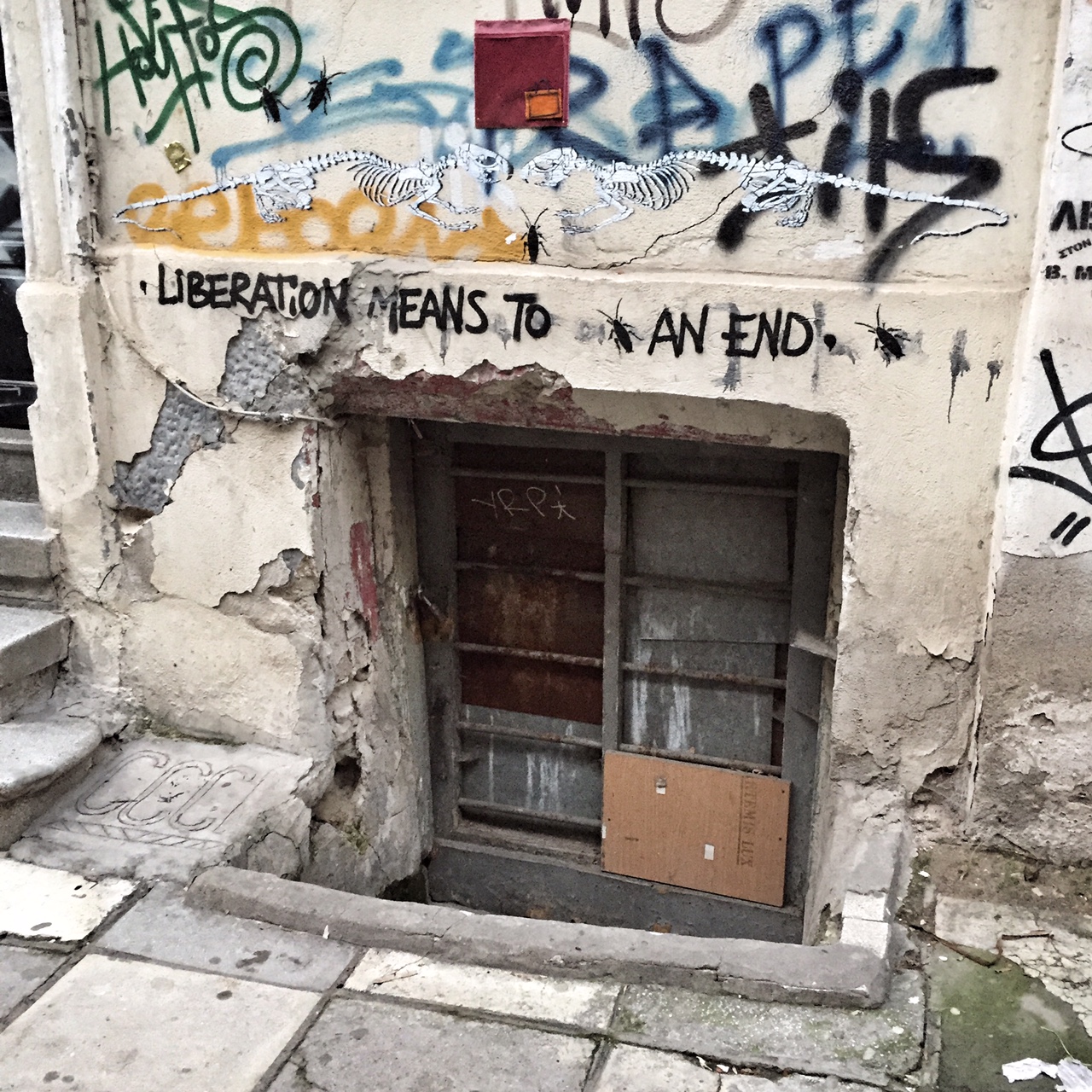 And just a few more from this morning.