02 May

Crushing Creativity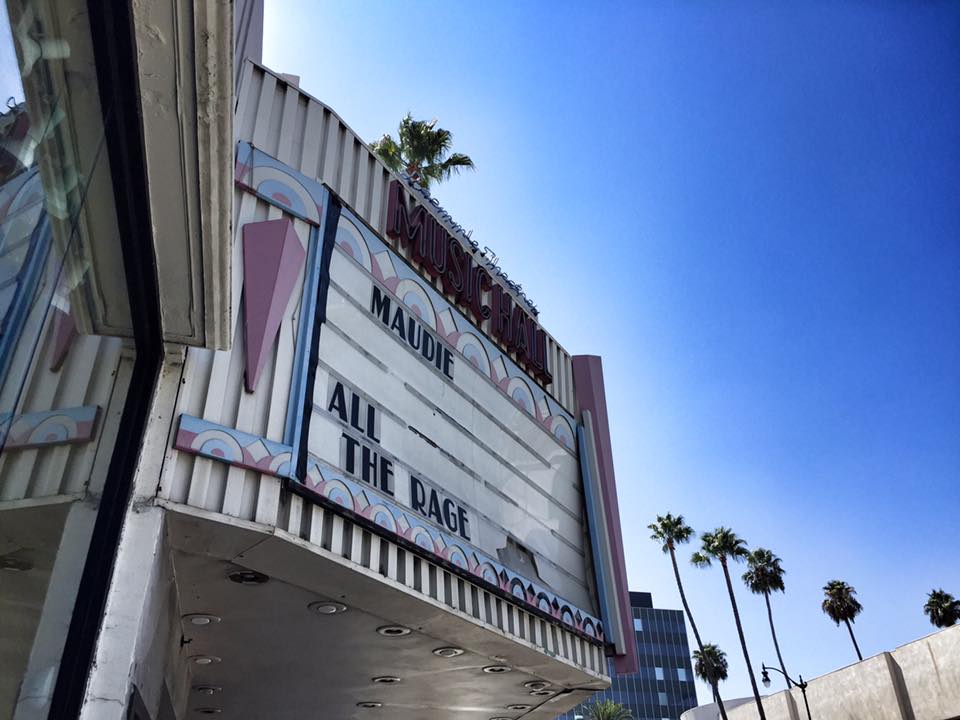 For the past year and a half I have worked full time trying to promote and distribute "All The Rage". Work is a relative term; in our culture we tend to equate work with earning, but the only renumeration I have received from this work is the satisfaction of seeing people heal through experiencing the film. It's pretty much the hardest job I have ever had. As I wind down from the day to day of this effort, it's hard for me figure out how to transition back towards being creative. It's not something that I can easily turn on and off. Instead, it has to be cultivated and maintained. I learned this the hard way about 20 years ago when I took my first real job. It lasted a year and it slowly crushed the creative spark I had kept tended for the previous decade. It took me many years to rebuild it, and in all honesty, that sense of creative freedom that I had in my 20's has never really come back.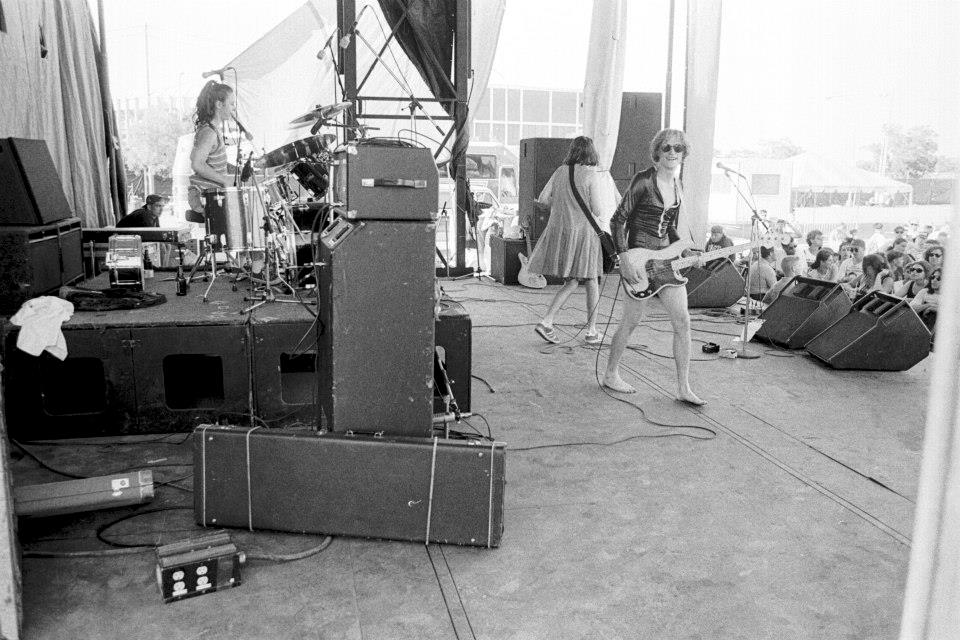 Until I was about 30 years old, I avoided having a "real" job. I worked for money as rarely as possible so that I might have time to focus on making art. All through my 20's, I was in a band, and that paved the way for me to focus on all kinds of other pursuits like photography and filmmaking. Most of those things didn't make me much money, but I kept my rent really cheap, which made it possible to avoid needing to work too much. When I first got out of college, I had been playing in the band for about a year and a half, and we were very serious about it. I took jobs as a messenger, a typist for an animal rights activist, I waited and bussed tables, and I donated sperm. My rent was $150 dollars A MONTH. I could make about 85 dollars a day as a messenger and ten dollars an hour typing. The sperm donation paid $50 (the issues raised by this "job" sparked our next film which deals with nature, nurture, and a host of other issues). I really only needed to work a few days a week to survive. However, I was pretty regular at the messenger job, and even with the fairly low pay I was able to save a good deal of money. I practiced with the band a couple nights a week, and I spent most of my time being creative. I read, I wrote, I drew, I drank a lot of coffee, and I went to the darkroom. Now and then I'd get a couple of hundred dollars for shooting a promo photo, but I wasn't doing it for the money. I was doing it because I was part of a creative community. The people that I met during that time are still the people that I am closest to.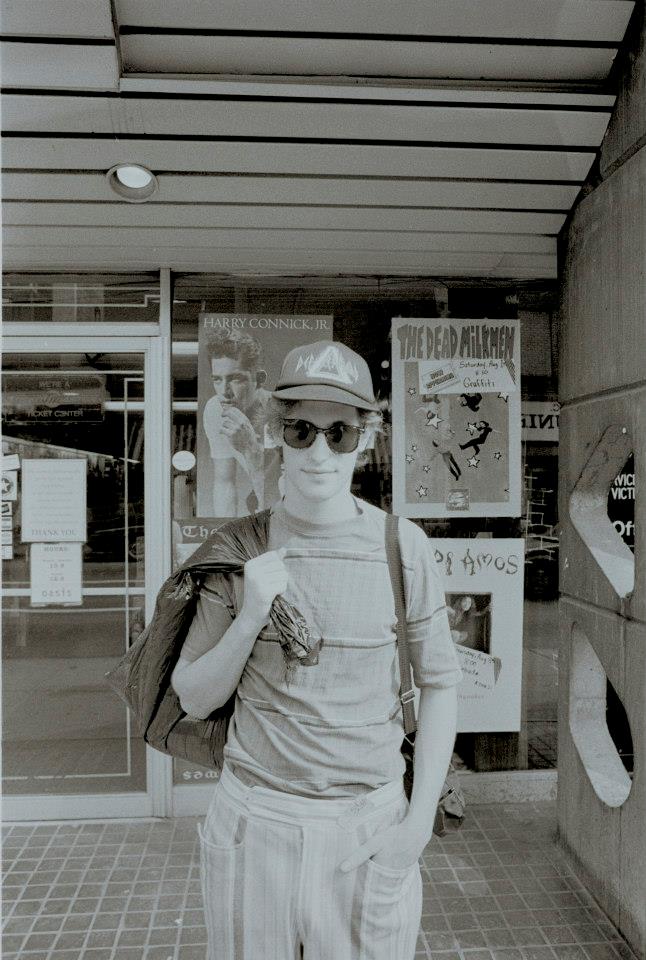 Working as a messenger was interesting and enlightening. Sometimes I rode my bike so I could keep the token money, but I also spent a lot of time on the subway between Houston and midtown. In the early 90's, the subway was rarely crowded during the day, and at that time of day it was mostly filled with people who were a little off. There was a lot to observe. In the Midtown caste system, messengers were on the low end of the pile. Even as a kind of clueless 21 year old, I had a pretty clear understanding that, if I wanted to, I had the privilege to probably advance my station and join the office culture. But I chose to remain neither/nor: not wanting to join that system but also not having the need/drive to hustle like the serious messengers did. At the time I wasn't sure who I was, or what I was going to do with the rest of my life, but it was clear to me that I wouldn't last long in an office. Even my two- or three-hour typing stints were hard for me. A few years later, I took a freelance job a couple days a month as a fact checker for a magazine about magazines called… Magazine Week. After that, the next freelance gig was doing research for Japanese TV shows. That job was kind of awesome because I was researching wacky America – which I might have done for free.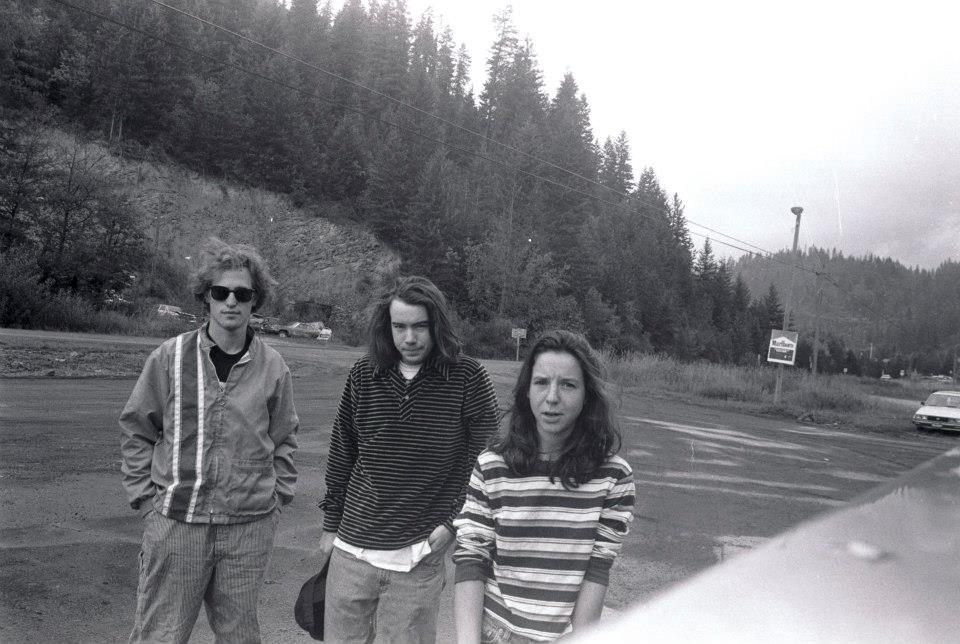 During this time, my band was making records and we toured whenever our drummer wasn't working as a teacher. On those tours, we met tons of other creative people and I helped rope some of them into making a film with me and my girlfriend. Next, we started to tour with that film. We never made any real money from this work, but it would get us from town to town. After a time, my girlfriend and I got married and made a second film on our honeymoon. That film got a little more attention and we got to travel a lot. Over the previous decade, my rents kept rising as the neighborhoods kept gentrifying. Our landlord tried to convince us to buy a place. After a few years, we started to see he was right, and after getting married, we found a house to buy. It was a three family house and the rent on the two apartments would pay for the mortgage – it would stop the process of our rent constantly going up. However, in order to buy a house, I had to have a job, and coincidentally, I got an offer to consult on a music website. At first, it was a work-from-home deal where I helped them forge relationships. After a few months, the three guys who started the company wanted to hire me as their first employee. At the time, they didn't want me to come to the office because they didn't have space, and the job allowed me to get a mortgage. Soon though, they got an office and they wanted me to come in a few days a week. After that, it became everyday, and soon I found myself exhausted and depressed. The reason they had hired me was to come up with creative ways of spreading the word about the site. I had some good ideas that didn't cost much – like providing tour-support singles for bands, and postcards for artists. It felt like a bait-and-switch because soon they wanted to see "metrics" for my work, and only a few weeks later, they wanted everyone to sign contracts dealing with options: it was the hight of internet bubble hysteria. Not much after that, they fired everyone. It was a great relief on some level. I had been working long hours and then coming home to do another 4 or 5 of construction on the new house: painting, plastering, and cleaning. After I was laid off, I got unemployment for a bit, but my insurance cost almost as much as I was taking in from that. Luckily, we had been working on a third film, and we were able to focus on and finish it. It was hard, though, because I didn't have the same level of creative inspiration that I had before I took the job.
Slowly, it started to come back. That's how I feel right now. The nuts and bolts process of trying to distribute "All The Rage" – which mostly involves yelling into a void – has left me feeling a bit depleted of creativity. Over the past 2 months, I have started at least a dozen posts that I never finished. I am now committing once again to writing each day in order to exercise that part of my brain more fully. Unpacking the cobwebs of memory is getting the neurons firing. While we work on our film about nature vs nurture, I am also starting to work on a book about my thirty years of making art. I started yesterday, and the process is already starting to spark my soldering sense of the possible.