21 Jul

Disconnected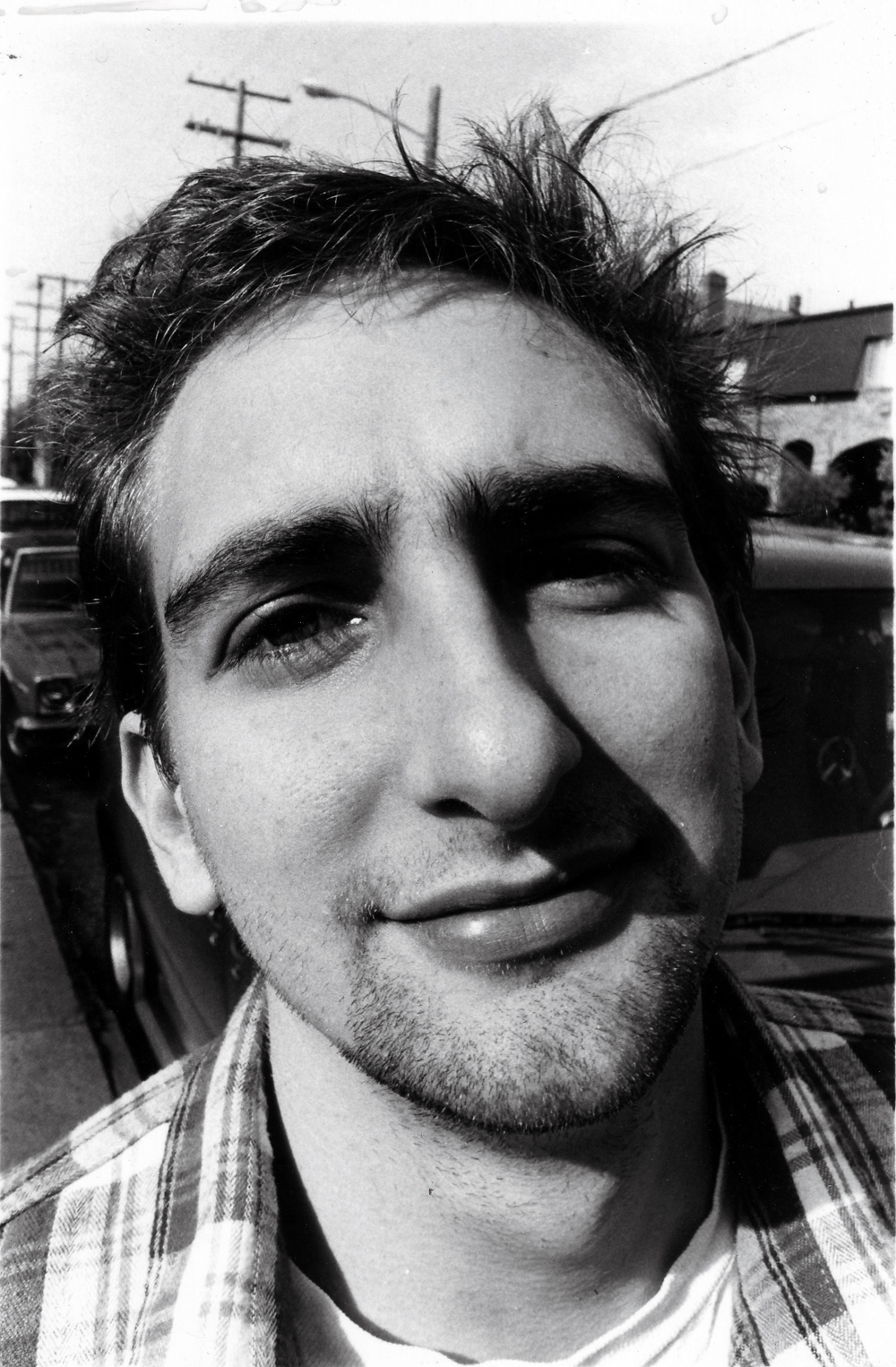 Once my band had put our first single we decided to tour. The task of booking fell to me as I was the least employed member of the band. At the time I worked as a bike messenger and PA which gave me a good deal of freedom. In addition I was also a sperm donor. My rent was only $150 a month at the time so if I worked even a couple of days a week I had enough money to sustain myself. I ate a lot of rice and beans. I liked rice and beans so this wasn't a problem. What I wanted more than anything else was time to write, draw, paint, and make photos. I didn't have a darkroom so one of my biggest expenses at the time was renting darkroom time, and getting my film developed. In some sense it was like I was living in a cocoon; insulated from the "real world" of jobs and careers as I tried to make sense of what it meant to be an artist.
This was in 1991, and the internet was barely a thing, so the booking was all done by leaving messages on answering machines. sending out packages with singles, and following every lead that came down the line. When I finally got someone on the phone, usually someone from another band, I would pump them for information about other spots I might hit. It took months but I cobbled together about 7 or 8 shows over the course of two weeks during the height of summer. We borrowed a van from a band we knew and we hit the road. The trip started in New York and ended in North Carolina- the night before my sister's wedding.
Gaunt – Turn to Ash from rumur on Vimeo.
I wish that my memory was better, and a lot of the tours run together in my mind, but I think that we played at Staches in Columbus Ohio on that first tour and Gaunt opened for us. I think that Jerry's drummer wasn't around so he played solo that night? Again, it's all kind of a haze and I'm gonna let it be hazy. What I do recall was that Gaunt was a lot more wild and "punk" than we were but that we really got along. We also met Bela that night, and he would go on to book us a half dozen other shows, and we often stayed with him. On a subsequent trip we once again played at Staches and arranged to make a super 8 video for Gaunt. We had planned to get to Columbus a little early and shoot some before the show. However, Jerry was working, or he wasn't around. This was in the era before cell phones so it was a little harder to track people down. The show was fine, nothing to write home about, and Jerry showed up as we were loading out. It was around 12:30 and we were tired but Rachael and I decided to go ahead and run over to Jerry's place and blow off a couple of rolls of Super 8.
The song, "Turn to Ash", is a fantastic pop punk song and we ended up shooting three rolls of film in a couple of hours. Suki cut it together on the 3/4 machines at Rafik.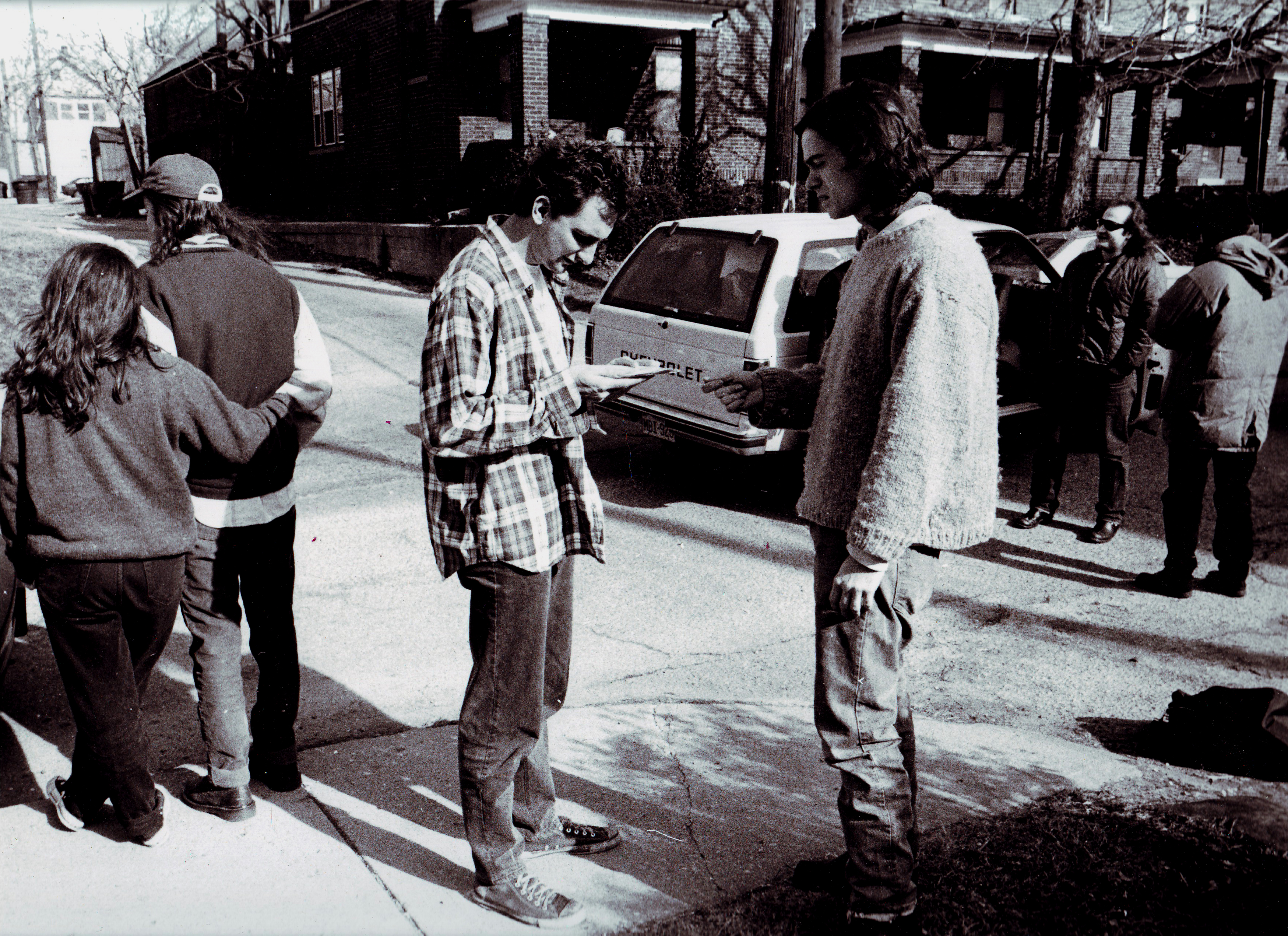 We saw Jerry on a couple more trips to Columbus. One of those nights was on our infamous pig nation tour with Dungbeetle. Bela booked that show at the bagel shop in town. He was so into the bands that he didn't collect money at the door. There weren't a lot of people there but it was the show where Sam Lipsyte jumped on a table where two college girls were sitting and proceeded to grab the candle from the table and pour the wax on his forehead. That was a hell of a night. Bela has written a lot about Jerry on his blog. He was hit by a car one night in the mid 80's. Jerry wasn't just a great musician and songwriter. He was a connector and when he died I felt- disconnected.