01 Oct

Floating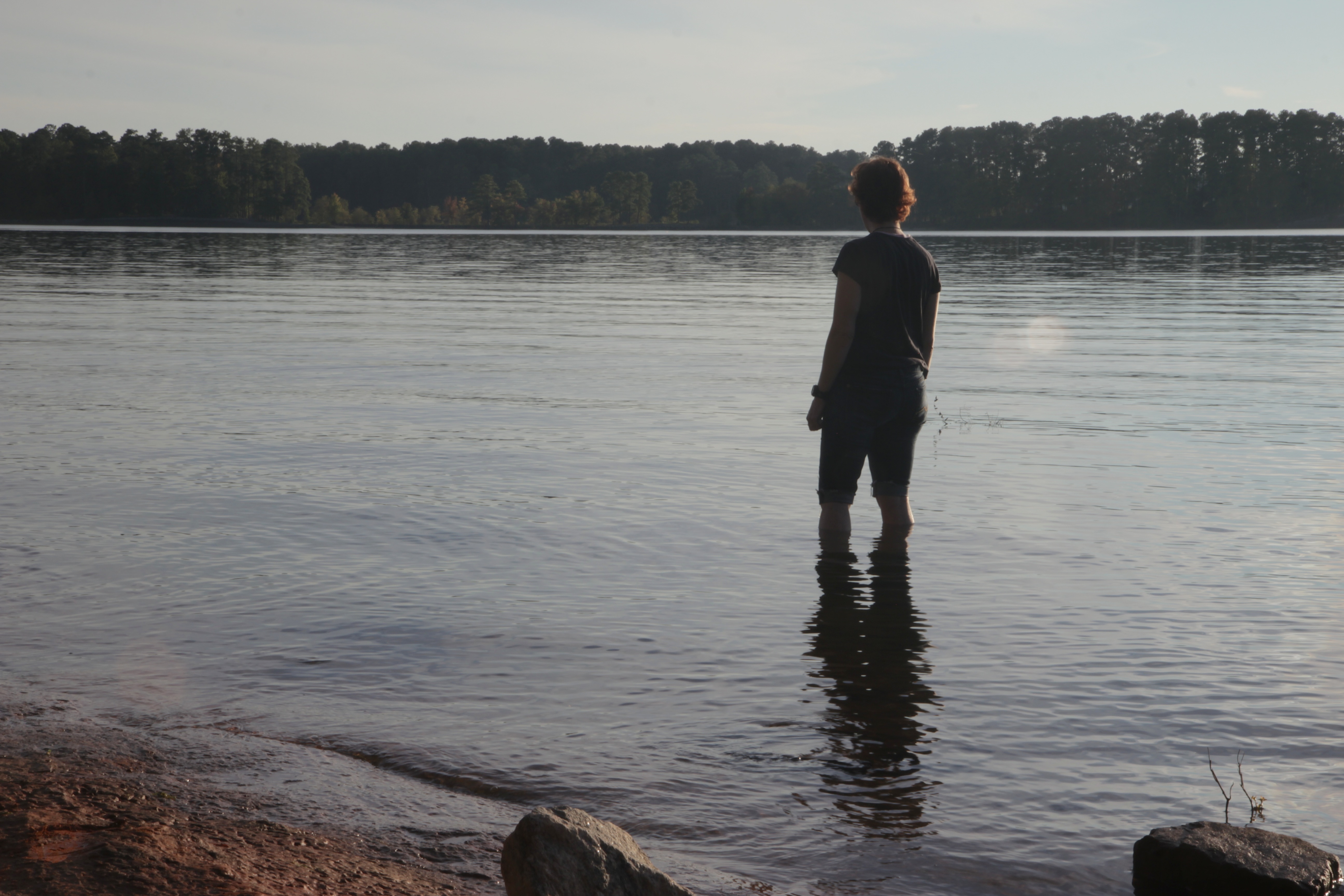 Last weekend, a couple of days after my wife's best friend Letha passed away, we went camping with friends to celebrate their anniversary. Caroline, whose anniversary it was, suggested that we do something to recognize Letha's passing, so we made a small raft out of sticks and sent it out into the lake with a rock that Suki had gotten while visiting a counselor with Letha, as well as a pink piece of paper from a gift Letha had given her. Letha has been a profound part of both our lives, but over the last year Suki spent one or two days a week visiting with her. While on the camping trip, I shot a few observational videos, and also filmed the making and release of our little raft. I process emotions by making things; that's my ritual.
A couple of weeks ago I went to an extremely formal funeral for our 96-year old neighbor. It was interesting to observe the process and function of ritual. There were some moving speeches, which combined with the gravity of the process to mark the passage from this mortal coil. At the time I was thinking a lot about the imminent passage of our friend. This morning we buried her, and it was an extremely different affair.
She wanted her burial to be as simple and green as possible. In the same way that she scoured the internet for information about her illness, and better hospital food, she thoroughly researched the funeral industry. She quickly found that she wanted nothing to do with it. At first she asked a friend with a truck if she would bring her into the woods so that no one had to pay for it. This was somewhat impractical, and not entirely legal, but her sister Stephanie, who was tasked with organizing the burial, did her best to help fulfill Letha's wishes for simplicity.
There was no coffin, no embalming, and no pomp and circumstance. We gathered in a traditional cemetery and walked through it to the rear where we entered into a wooded area. Crossing past a small pond, the slow roar of a fountain made me think of how much Letha loved all kinds of sound. A big pile of dirt, covered with green leaves, sat next to a deep square carved out of red clay. Just beyond the hole, a fallen tree seemed to hint at the natural forces of the forest at play in this space. Stephanie asked us all to simply meditate and listen to the world around us.
In that quiet space, I felt a surge of grief. I've had trouble connecting with her loss, and this simple gathering helped a great deal. A duck quacked busily in the distance and a laugh competed with a sob for my attention. It was nice to be in the forest with Letha knowing that things were as she wished them to be. Stephanie's husband then pushed play on a boom box, starting a song from Letha's new record. It was extremely moving to be with her and her work in that space. She spoke to us through her work
After a bit, we began to drop flowers on her one by one. I was not fully prepared for the impact of seeing her wrapped in a shroud at the bottom of the carefully created hole. Stephanie had made an effort to have her wrapped in a beautiful scarf, one of Letha's favorites.
Walking out through the regular, manicured cemetery, I felt happy for Letha that even in her passing, she had set things up on her own terms, and like every other aesthetic or spiritual choice she made, she had made it intuitively with grace and precision. Some day the world will catch up with her.