19 Nov

kickstarter and the gatekeepers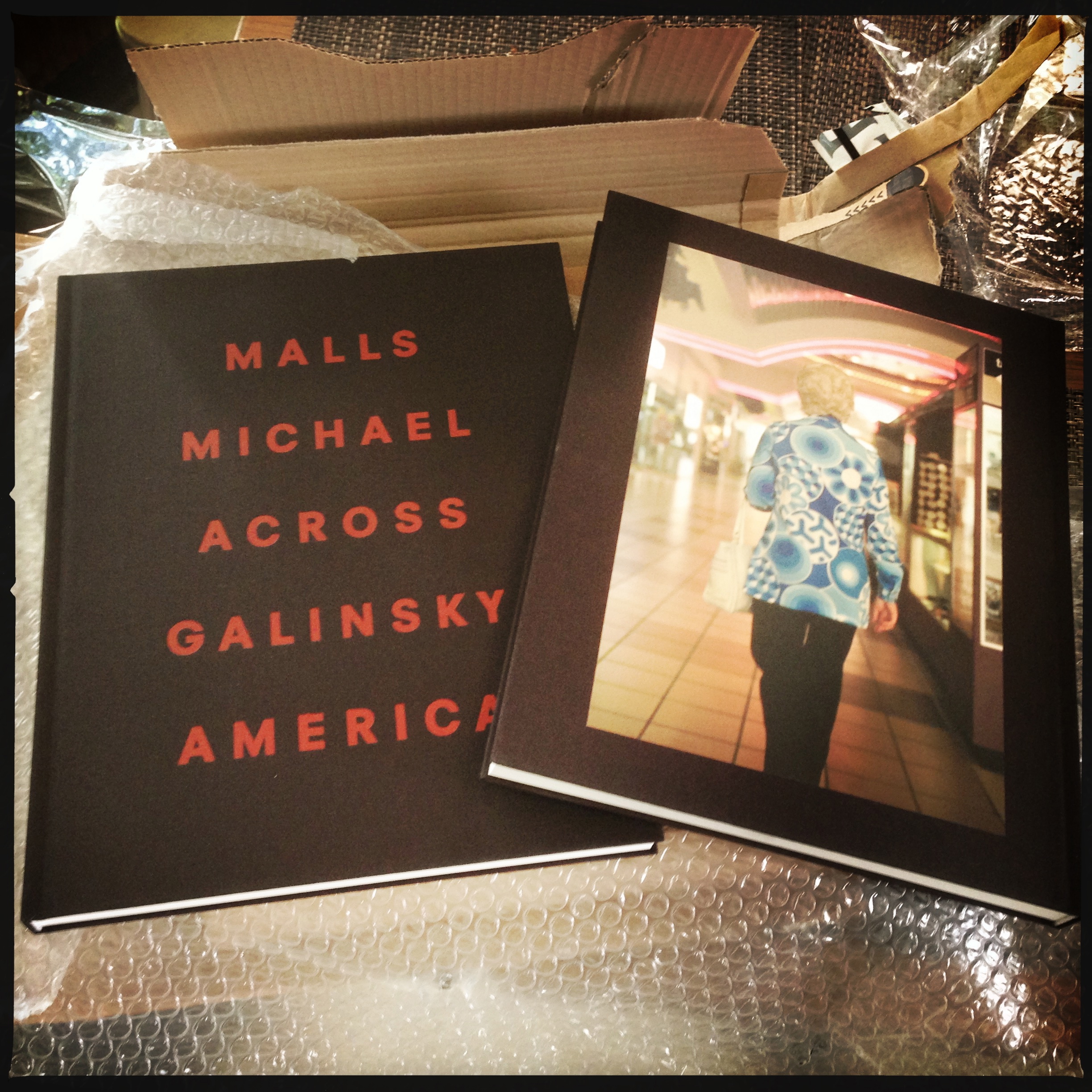 Last month I got the first copies of my photo book.  It would not exist without kickstarter, and for that I am very grateful.  It all began when I put some 20 year old mall pictures on-line.  They went viral so I quickly threw together a kickstarter to make a book.  I kept it simple, just using a music video for my old band that I had made out of the images.  I then shared the project with some of the blogs that had made it take off in the first place and the pix went viral again.  I started a slow march towards my goal and then Kickstarter made my book project of the day and within an hour I raised 3 thousand dollars.
Nearing the end of my campaign, an unbelievable designer, Peter Miles, stepped forward and offered to put out the book through his imprint Steidl-Miles.  The pictures that meant almost nothing to people when I took them, had connected in a deep way, and without kickstarter, or the internet, it simply wouldn't have been possible.  While I didn't need a publisher to make my book, the process of kickstarting it connected me with not only an incredible designer, but also one of the world's best printer/publishers.  While the project took longer than I had hoped, the backers got a book that is 50 times more beautiful than I could have made on my own and for me it is a powerful kickstarter success story.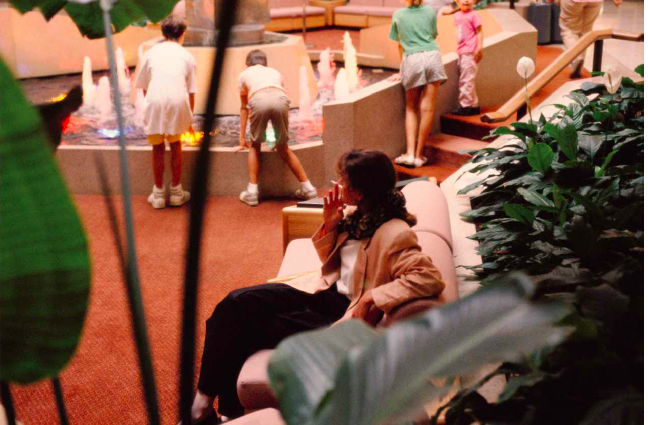 Like Grouch Marx, I have never wanted to be part of any club that would have me.  I'm not so sure that the "artists" club wanted me in it, but I steered clear anyway.  I had a vision of what an artist looked and acted like, and I didn't feel like one.  However, over the last few years I have slowly come to feel comfortable saying that I am artist and kickstarter has been integral to that process.  After 25 years of work, it's exciting to find that I'm an overnight success.  In our society, where things are so often framed and defined in financial terms, an alternative way of viewing these situations is that long-term investments are paying off.
In the summer of 2010, when kickstarter was only a few months old, a friend suggested that my filmmaking partners and I use the website to raise funds for a documentary that we were working on.  I blew her off at first because something about the idea of kickstarter reeked of desperation to me.  However, my partners and I had been working on the film for about 7 years and had applied for dozens of grants only to be turned down over and over again.  While we had never been able to get our films funded in advance, we had been able to sell our previous films to TV.  This, and freelance work, sustained us for a number of years.  However, TV money for one off docs had started to dry up, and the funds from our previous films started to run out.  When we got rejection letters from a slew of grant applications over the summer and fall of 2010, we were desperate and we finally turned to kickstarter.
We had also come to have a more thorough understanding of what kickstarer was all about and how it worked.  In the early stages the ethos of the site was clearly solidly in the "support the artist" camp.  I believe this ethos is still a major part of kickstarter's DNA, but higher profile commercial projects have obscured this, as media tends to focus on the famous and financially successful.
We were in the process of making a film about a communities' fight to save itself from being seized and handed to a developer that planned to bulldoze it for a basketball arena and housing/office development.  While we didn't want to make an "advocacy film" we realized that the community that we were documenting would be instrumental in helping us to reach our fundraising goal on kickstarter.  To make a long story short, with a lot of work we reached our 25k goal, saving us from financial ruin.
Over the next year I spent a lot of time on kickstarter discovering other cool projects.  I backed one photo book by a friend, and ended up writing a forward to the book.  I backed another self-portrait project that involved the backers submitting their own pictures.  I also started a kickstarter for my incredibly talented 8-year old daughter to make a record.  The real point of that project was not so much to raise funds, but instead to give my daughter a point of focus for her work.   While I may have had trouble understanding that I could be an artist, I wanted her to know that she could.
The next fall, as we struggled to finish the film that brought us to kickstarter in the first place, I borrowed a slide scanner and started to import a bunch of 20 year old images that I had made in malls all across America.  As stated above, they went viral and I had kickstarter to help me do something with that interest.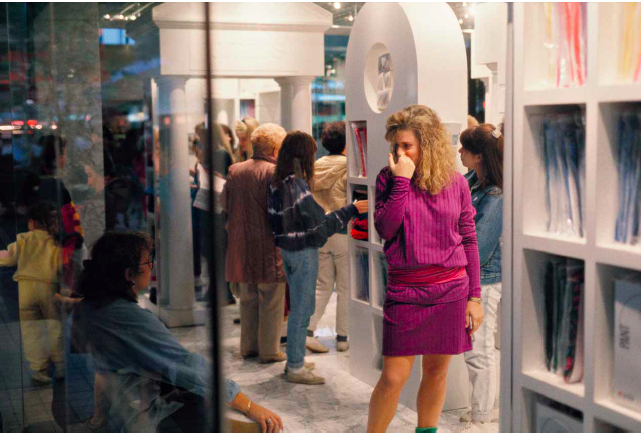 When Peter Miles came over to look at the images and discuss making the book he asked me how I felt about the fact that the images were so widely seen.  In the art world a sense of exclusivity is desirable.  I quickly replied, "If they had not gone viral you would not be here."  "True," he replied.  Now the images are part of the visual DNA of the internet, and people can own the book.  Instead of being designed by me it was conceptualized by the brilliant Peter Miles.  The books were printed by arguably the best photo book printer in the world, Gehard Steidl.  As I typed this, a truck just pulled up to deliver them.  Now they are arriving to the backers and they cycle is complete.