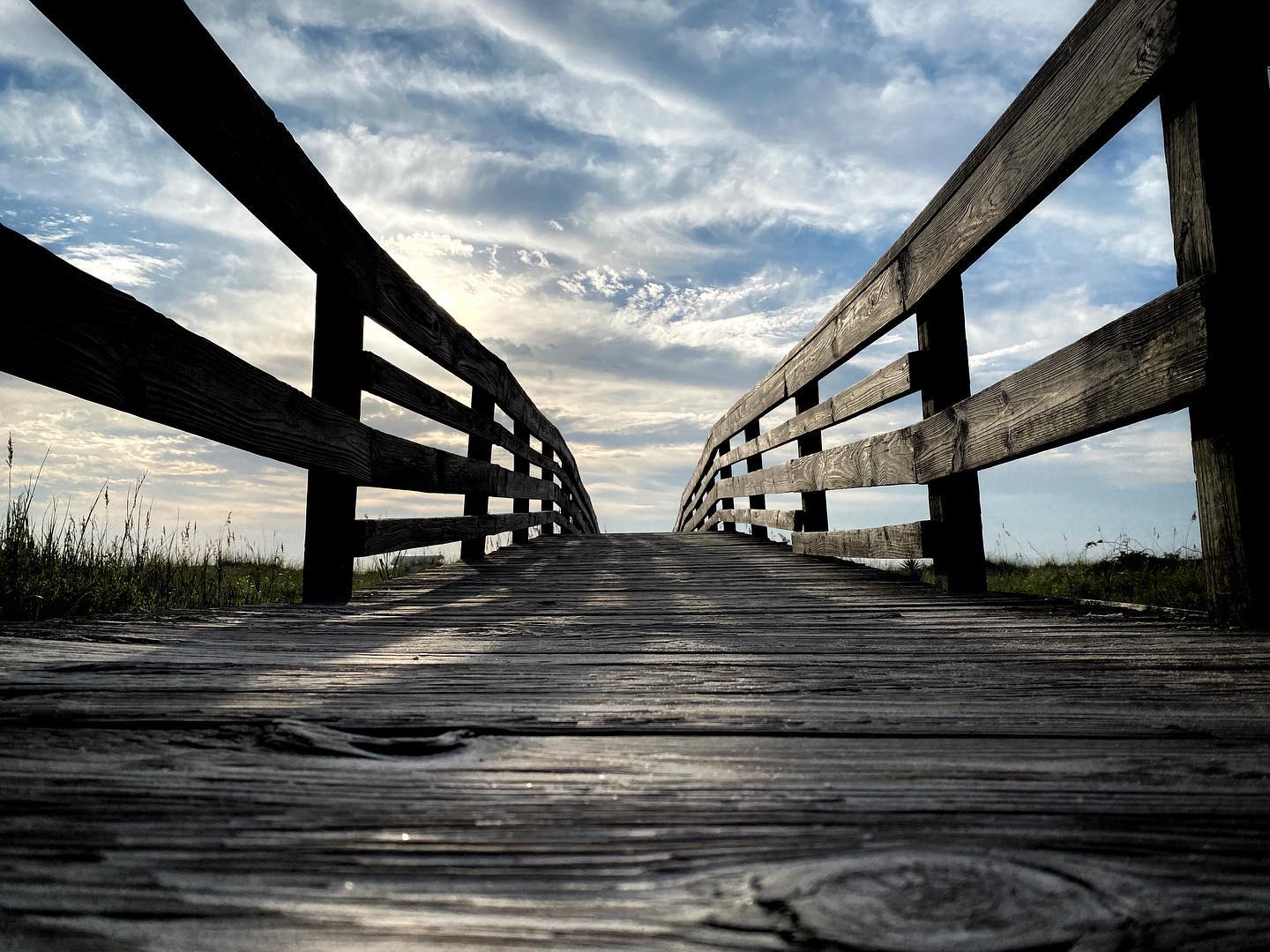 07 Sep

Los(/t)s

My mother loved the beach. I love the beach as well, and I just got out the ocean at 10am this morning, the day before the first anniversary of her death. I have felt this anniversary coming in my body for the past few weeks. I've been tight and sore and I know that it's related to things that I need to deal with, but despite a lot of thinking and effort, I'm not exactly sure how.  So, for the moment I'm leaning into the idea of accepting this physical manifestation of emotional distress for what it is, and not allowing it to worry me. I know that there is nothing physically wrong with me, and this helps keep the problem in check; relegating it to an annoyance rather than a crisis.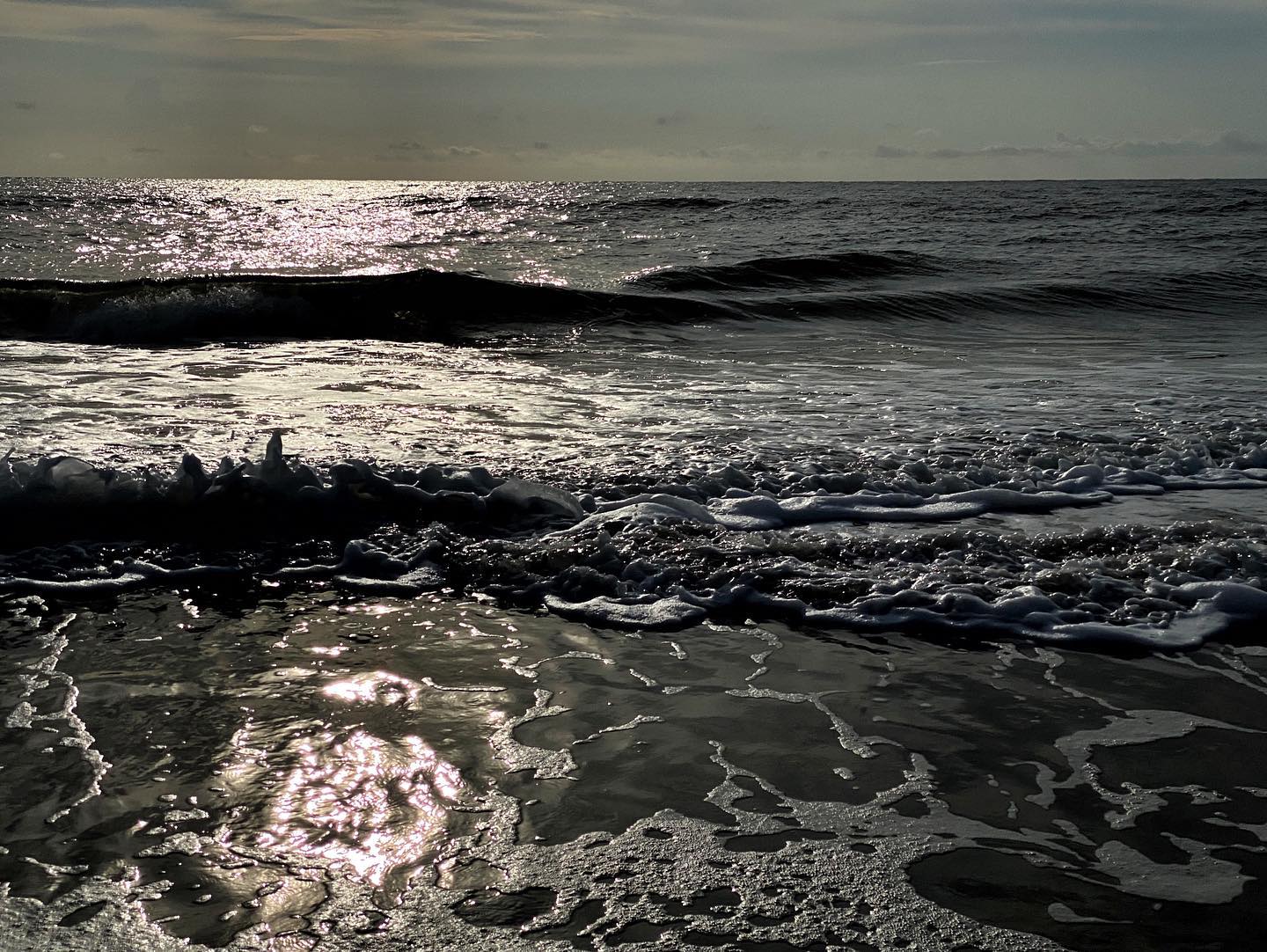 This morning I woke up particularly sore. I tend to hold a lot of stuff in my left calf and foot. For the past month, my shoulders and hips have also bothered me. I have been doing a lot of yoga and that helps, but I think it also contributes to some of the soreness as it is a physically demanding process. I've also been writing and meditating. Something tells me that I need to go a little deeper emotionally, but I also tell myself that maybe the passage of the anniversary will bring some relief. All through this year, I have found myself out of sorts only to realize that it was a monthly anniversary of her death. Time, space, and consciousness are connected in some way, and when we pay attention to that, I think it helps us to find some peace. Still, I'm trying to listen, and my fingers jabbing these keys is part of that process of turning my attention to the emotions rather than turning away. 
We came to the beach for our kids – an end of summer hurrah – but I also knew that it would be good for me to be here, and to be with her in this way. Throughout my childhood, we always went to the beach for a week in the summer. At first, we stayed in a hotel called the Sea Vista. Now that I have my own kids, I can't imagine how we pulled off two parents and three kids in a hotel room for a week. Later, that hotel built a two bedroom apartment above the office. There was no view of the waves but there was some semblance of privacy, so we did that for a couple of years. By the time I was 10 or 11, we started to rent a cottage. Now the beach is built up with massive houses. Then, it was almost all shotgun shacks on stilts, with no AC, plywood floors, and barely useable kitchens. I loved it, especially because it was the one week a year that we were all together, and our parents had a little more time to be present with us.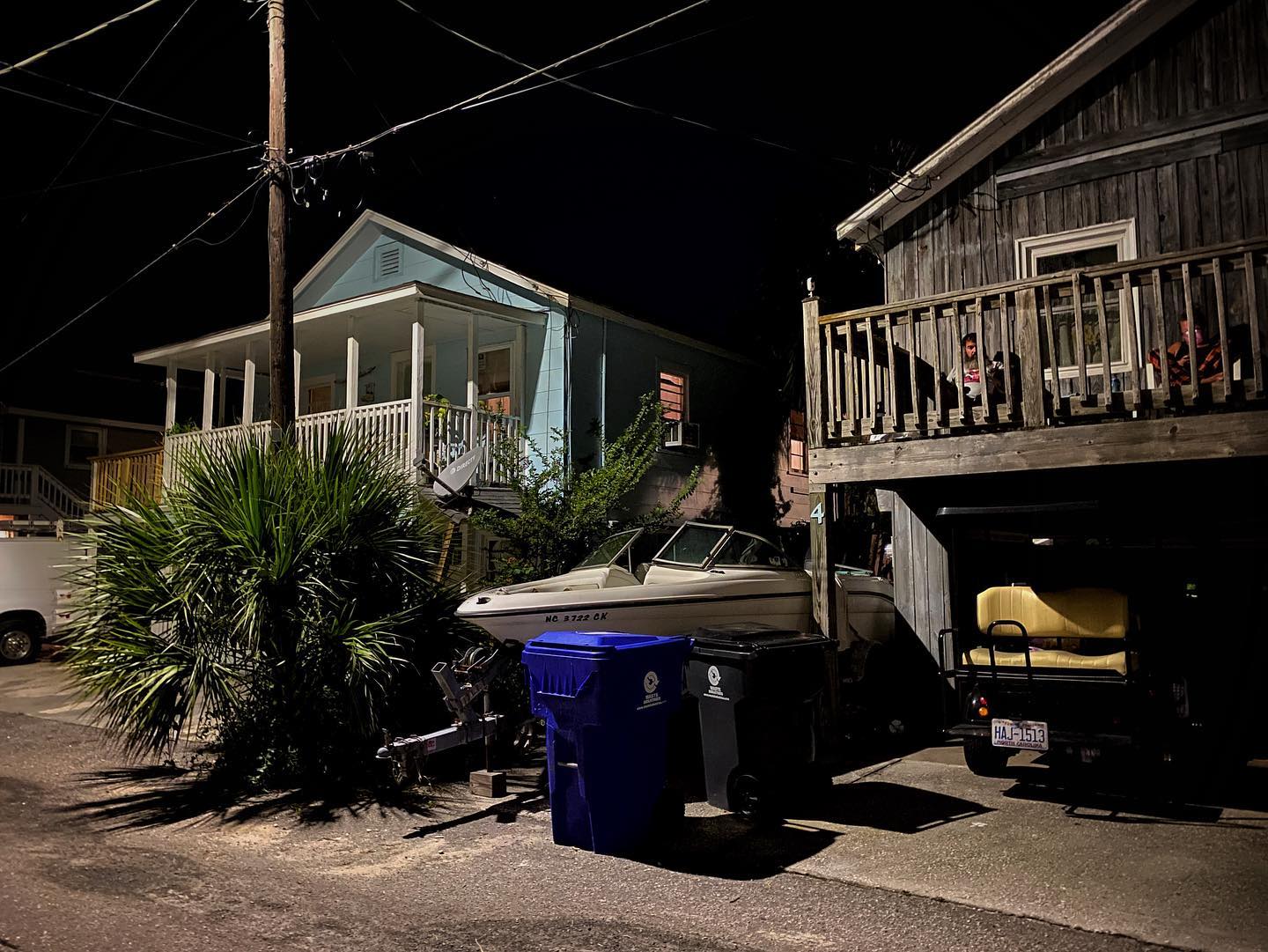 My parents were both professors, so they had the summer off to some degree. As far as I recall though, they both continued to do some work in the summer, and they had us in some form of camp or classes almost every day. One summer, my brother and I had to bike 3 miles down a highway to go to private typing classes in the morning and had baseball or lacrosse, or some other camp in the afternoon. Even in the summer we were almost never all in the house during the day except on weekends. So, the beach was a more intense family experience, with intense being the operative word. I am a twin, and I know that I was not so easy to deal with. I'm still not so to deal with. My parents clearly had their hands full. 
My parents rarely spent time with us together, even at the beach. Instead, they were constantly jockeying for time alone. My mother wasn't much of a swimmer, and didn't like to get her hair wet. One of the highlights of our trips was swimming with our father and we fought for the opportunity to spend time in his arms. All of us recall that this feeling of being held in the waves by him had a lot of meaning. With our mom, we mostly went shark tooth hunting. She was obsessed with wandering, eyes down, half lost in solitude of some form or another, and half zeroed-in on any black object. One of the rules of shark tooth hunting with our mother was that there would be periods "no talking". When she needed to concentrate, she'd put it in effect. Still, like baby ducklings, we would follow along and learn the family trade, or trait. We all got quite good at it, and at the end of the week we would go through our haul of teeth and bones. My mother loved that it was educational and my father loved that it was free. Those beaches are so picked over now that it's very rare to find one, but in the '70's it was still common to find some rather large ones.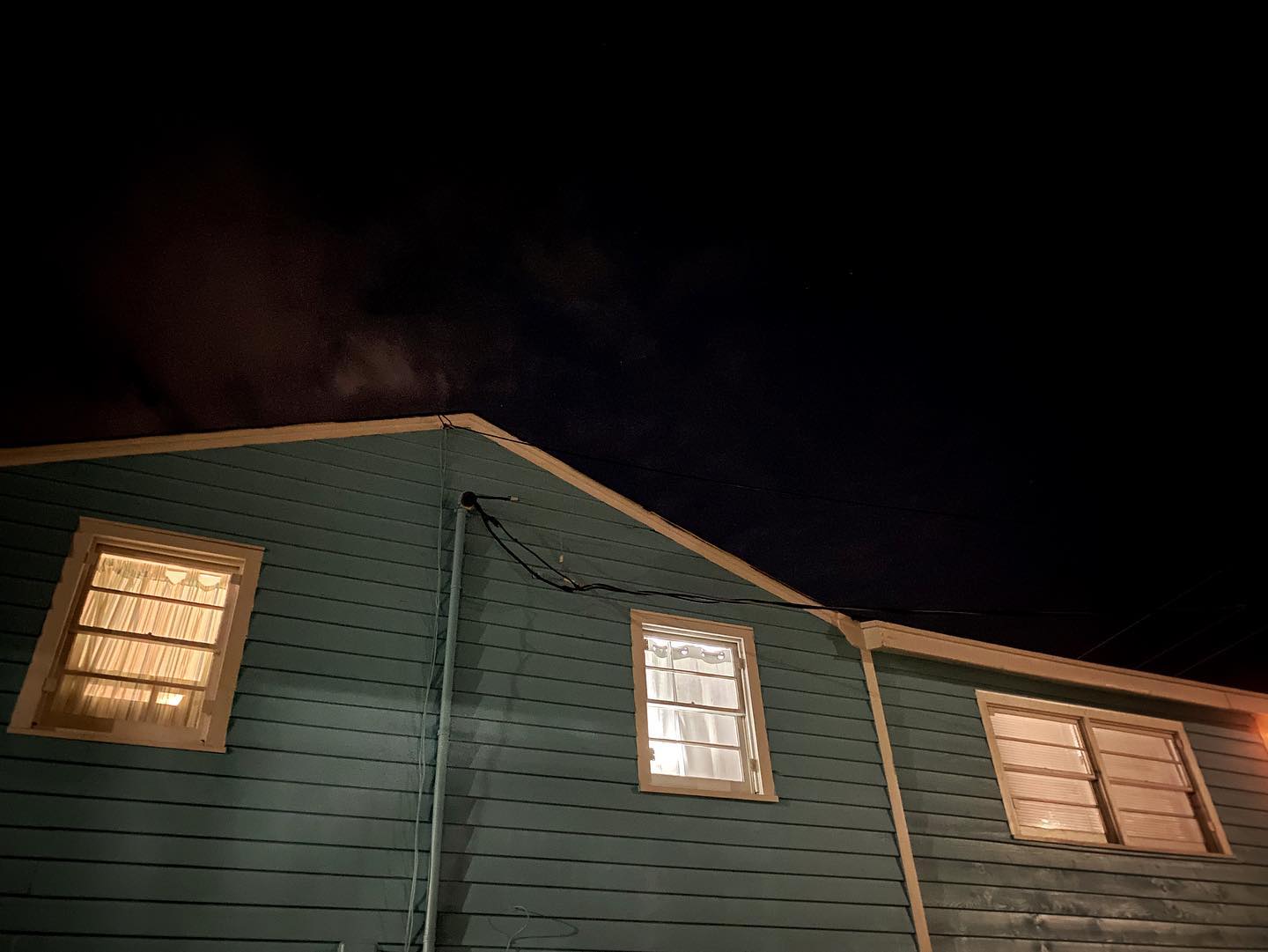 My mother was one of the most high energy people I have ever met, but because she was the first person I ever met, this was my perception of normal. At the beach, we often went to The Southernaire, a Calabash-style seafood restaurant in Sneads Ferry, a small town off the north end of Topsail Island. It was about a 25 minute drive from where we stayed on the South end of the island, which was a long time to us a kids. As soon as we hit the gravel parking lot, my mother would yell for my dad to let her out so that she could go put our name on the waiting list. This happened at almost every restaurant in my childhood. I don't even know whether or not she hated waiting, or if she just always wanted to be protective. Maybe we got really bratty if there was a wait. However, this predisposition for jumping out of a moving car to beat someone else to the front door never abated. I kind of understand where she was coming from, because as a parent, I'd rather cook than sit for hours at an overcrowded restaurant with bad service.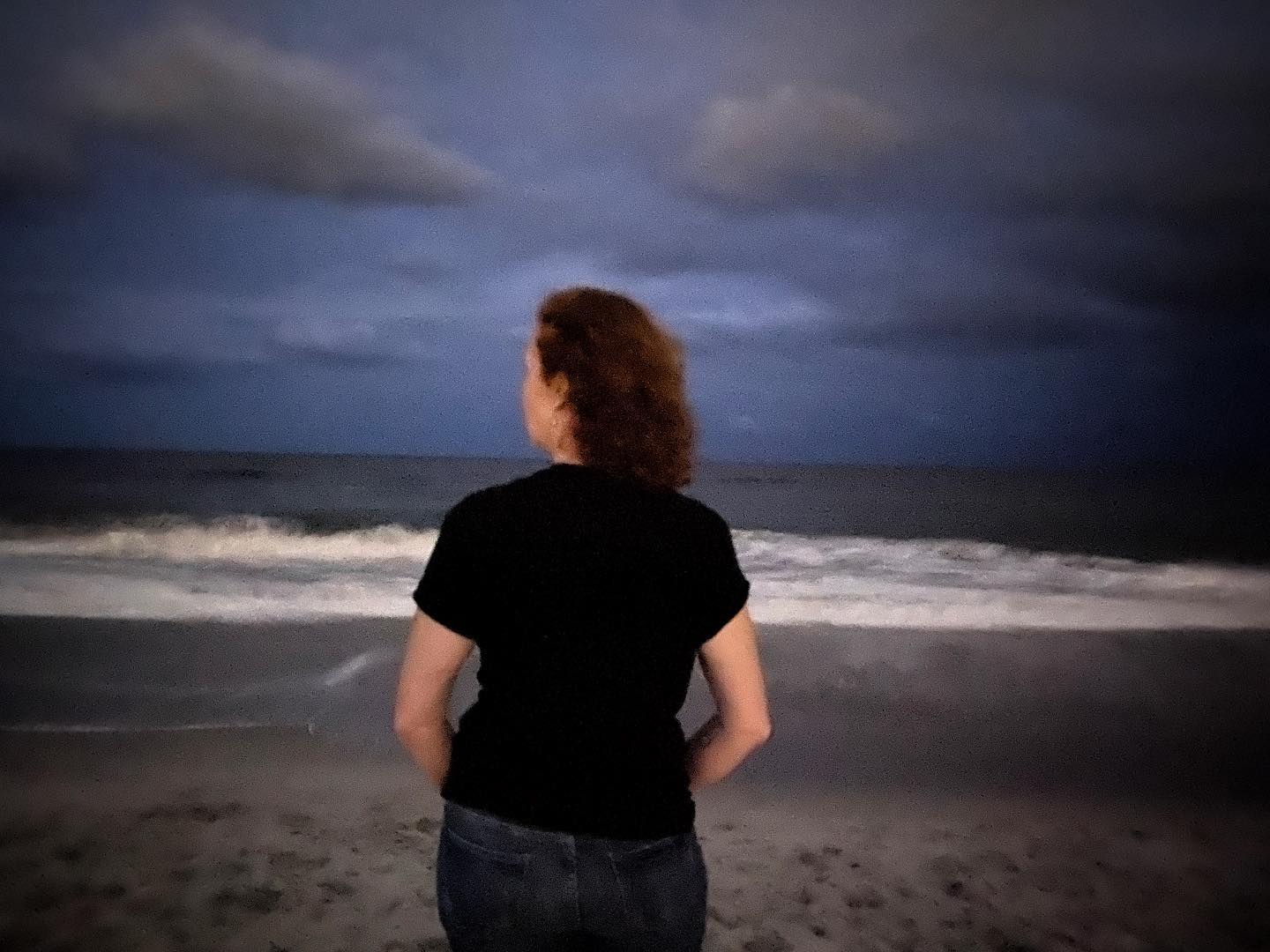 I live in the house that I grew up in, so my sense of my parents in my life is fairly constant. However, I find that the intensity of that awareness is magnified at the beach because it was such intense family time. We were never allowed to bring friends to the beach, but my daughters bring them, so it's a pretty different experience. Due to Covid, all of our other plans were cancelled, so we came to the beach a number of times this summer. When my father died, we took his ashes to the beach and sprinkled them in the ocean. With Covid, it hasn't been possible for us to get together to repeat that ritual with my mom's ashes. Instead, I'm trying to bring my attention to both my mother and my feelings about her loss. The waves are rough, so the water is a bit murky, and that's how I feel about that process. 
For the past couple of weeks, I have been working to compile all of the writing I did last year as my mom's health went on it's winding roller coaster of loss. I wanted to be able to post it as an anniversary memory, but I think I have to let it go for the moment. I'm not sure that it deserves to be rushed, and I was definitely rushing it; partly because I had found myself unable to work on it for a while. Much of the process of writing that material as her health failed had to do with leaning into being as present as I could with what I was feeling at the time. However, looking back at it and revisiting it, also brings up new feelings rather than just re-connecting to the ones I was aware of at the time. The grief feels different now: present, but elongated.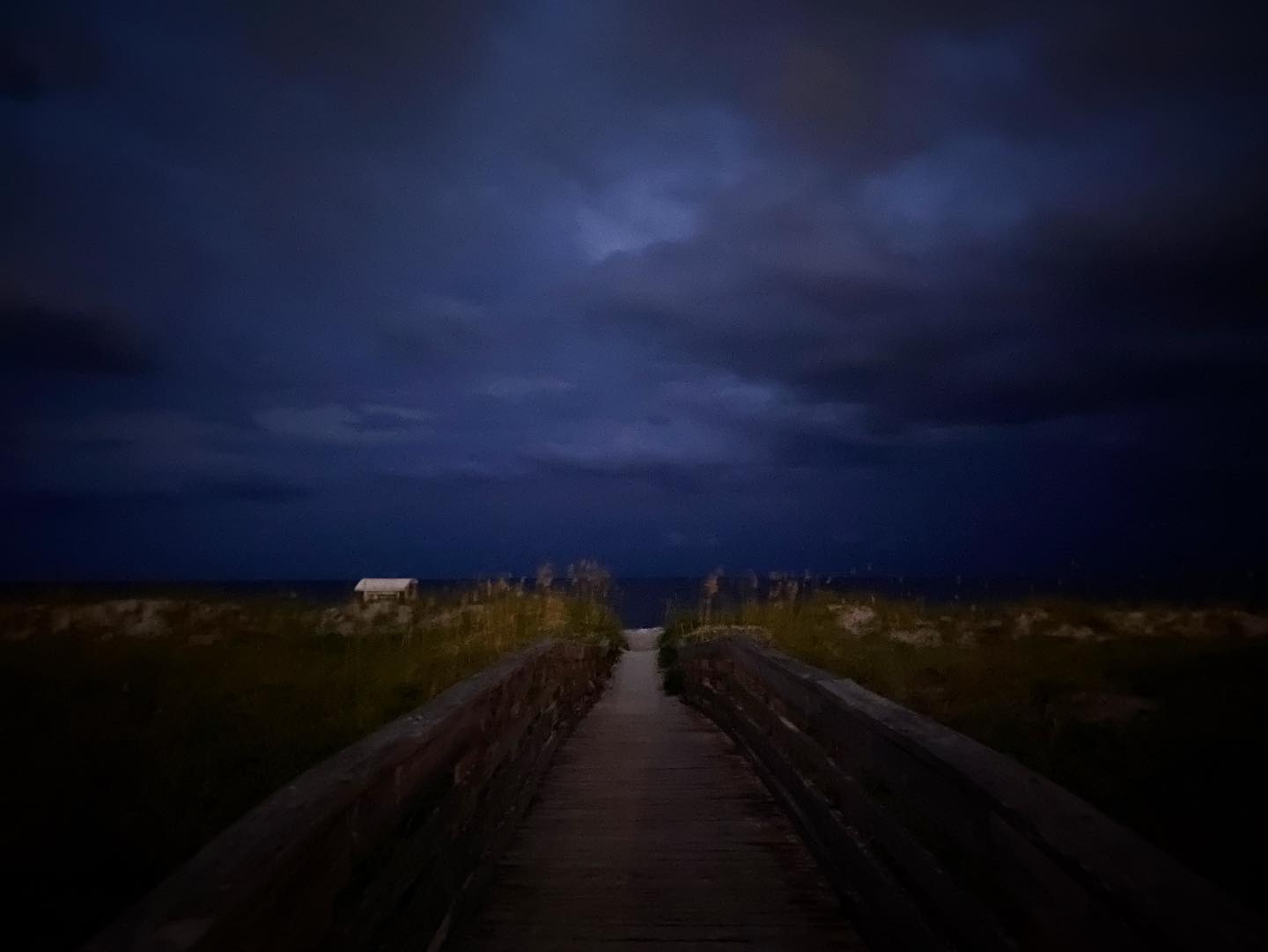 Suffice it say, last summer was hard, but also profound and transformative. I'm working to hold onto that feeling and that awareness as I get buffeted in the waves. It can be frustrating when my hips lock up after sitting for a while, or my foot cramps up at night. However, I am also grateful for the knowledge that physical manifestations of emotional distress can be dealt with. Healing is not linear, and neither is dying. Very few things are. However, acceptance of what is, smooths the peaks and valleys. The path becomes a little straighter and a little less strenuous, or fraught. Peace is not a place, it is a feeling.