30 Oct

milkweed bugs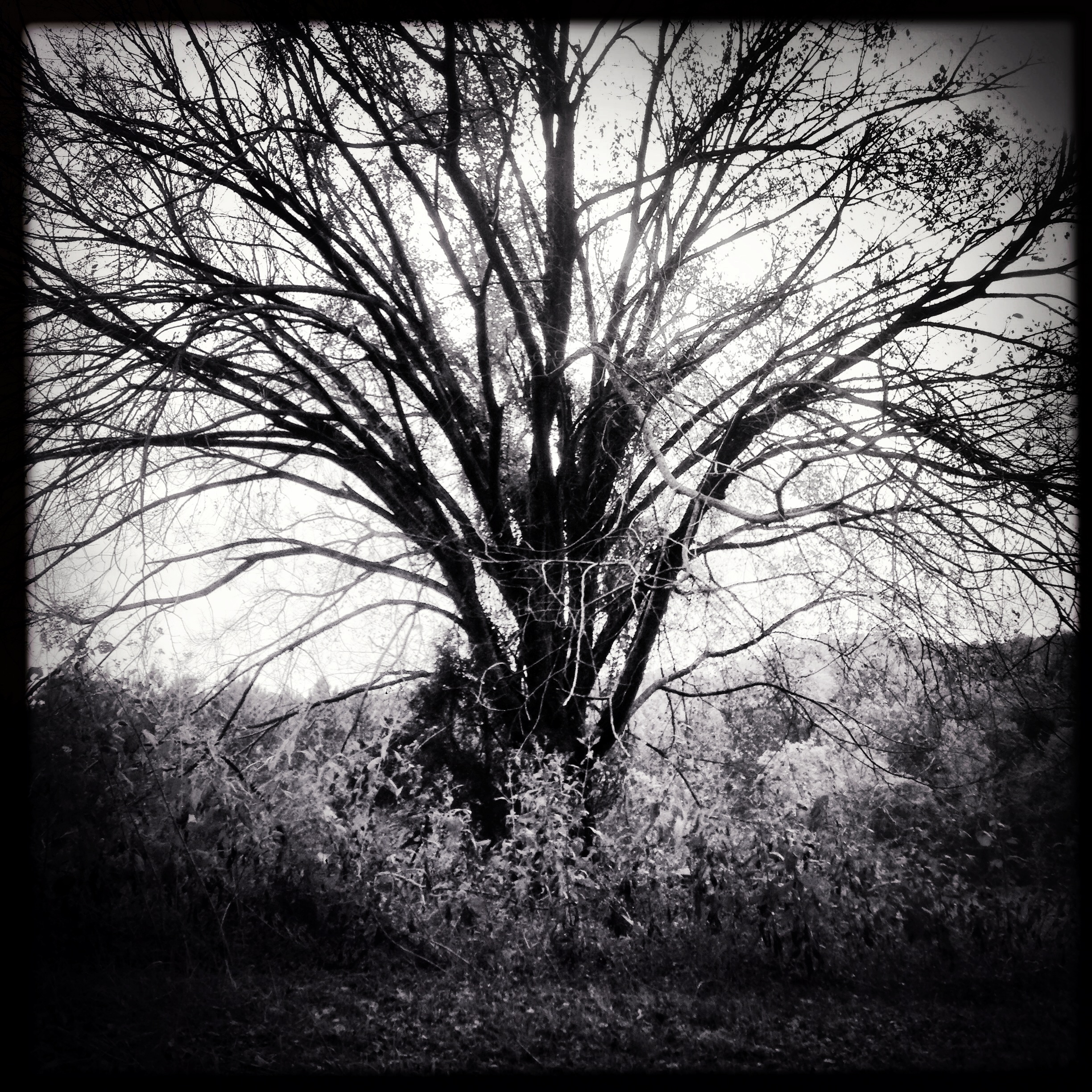 I don't particularly like nature photography.  Even as a kid, when I looked through National Geographic I flipped past the pictures of rhinos and elephants and marveled at the people who lived in huts, villages, and cities.  I grew up in a Bucolic setting but escaped to New York City as soon as I was able.  For the past two and half decades I have made images of people, buildings, and noise.
Now I find myself trying to embrace a little calmness, so that I might focus more on some longer-term projects that need to get done, and so that I might find a little calmness.  For the past few months I have been walking each morning or afternoon in the old cow pasture behind our house.  The cows have been gone for 30 years, and Pines are starting to fill in along the edges.  For the last year I have mostly been making pictures with my phone.  I got a couple of lessons from the iphone master Ruddy Roye, and I have found my self drawn to the phone even when I have a dslr hanging from my neck.
Like I said, I am not a nature photographer, but I have found myself somewhat obsessed with documenting, and noticing, the meadow as it changes.  My first point of focus was the spiderwebs.  We happened to be entering the meadow one morning, right as the sun hit an angle that illuminated dozens of webs.  For a couple of weeks I shot these webs each day.  At some point either the sun didn't hit them, or their season was over because I didn't notice them any more.  At that point my discovery of milkweed bugs piqued my interest in these previously unnoticed worlds.  Over the last month I have checked in on them almost daily watching as the milkweed withers away.
Despite the fact that these bugs are bright orange and black I have found myself more interested in shooting them in Black and White.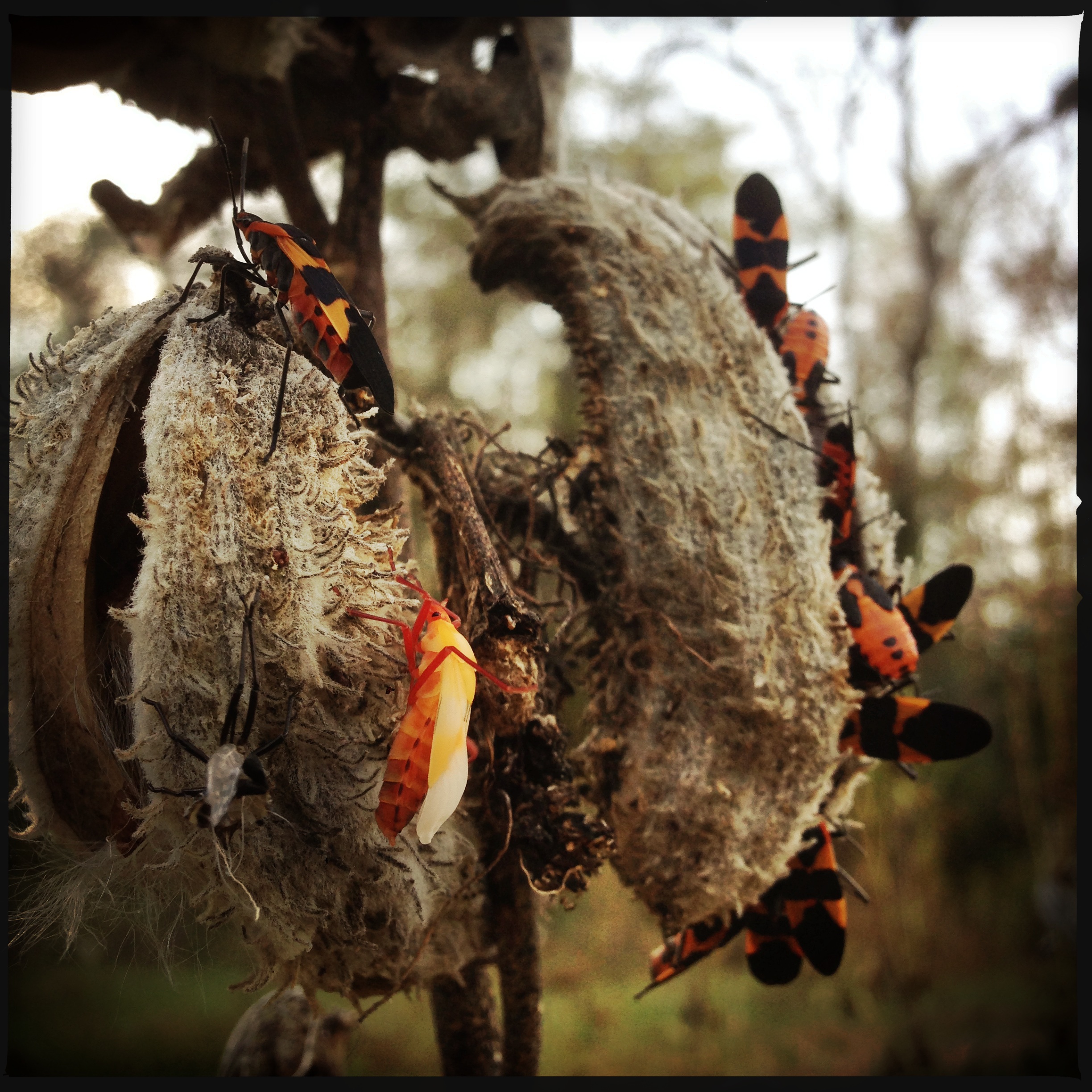 I don't think of these as nature photography.  To me they are simply the practice of looking more closely at the world around me, so that I might look a little more closely at myself.  Watching things grow, fall apart, and die is a pleasant reminder that we all will follow this pattern.