29 Dec

United Scrooged Us Again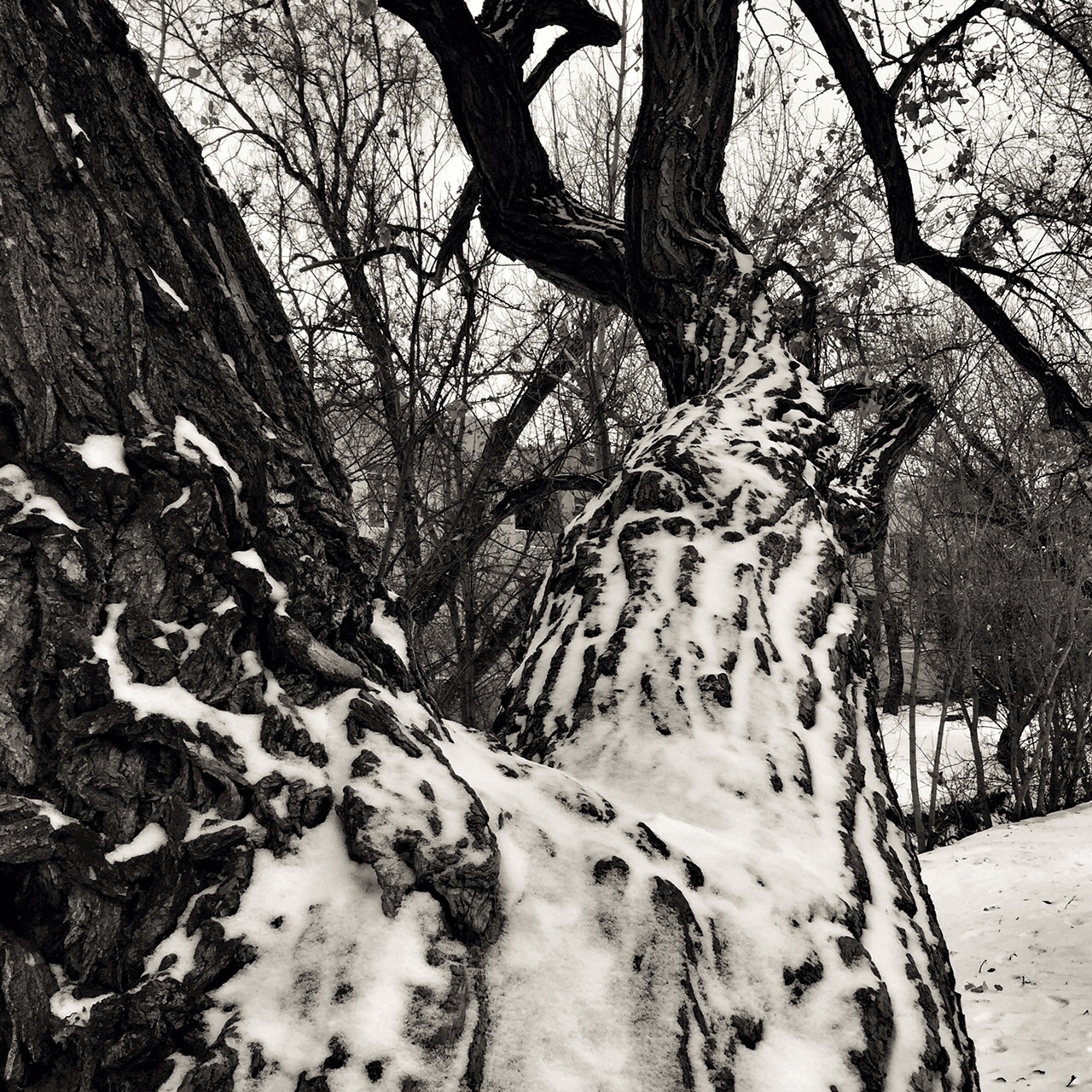 Our saga continues. Last week I posted about our terrible experience of trying to get to Albuquerque for Christmas on United. Every step of the way they let us down. I complained on twitter and facebook and sent in a complaint letter. Someone on twitter got back to me and told me that a customer service rep would be in touch. One thing that we wanted was to extend our trip for a day without change fees and crazy price gauging. We never heard from anyone… until 8:30 the night before we were going to leave. At that point it was way too late. We were already packed and it was too hard to change gears at that point. The reservation specialist was very nice at least, and promised me that a compensation person would call me the following day.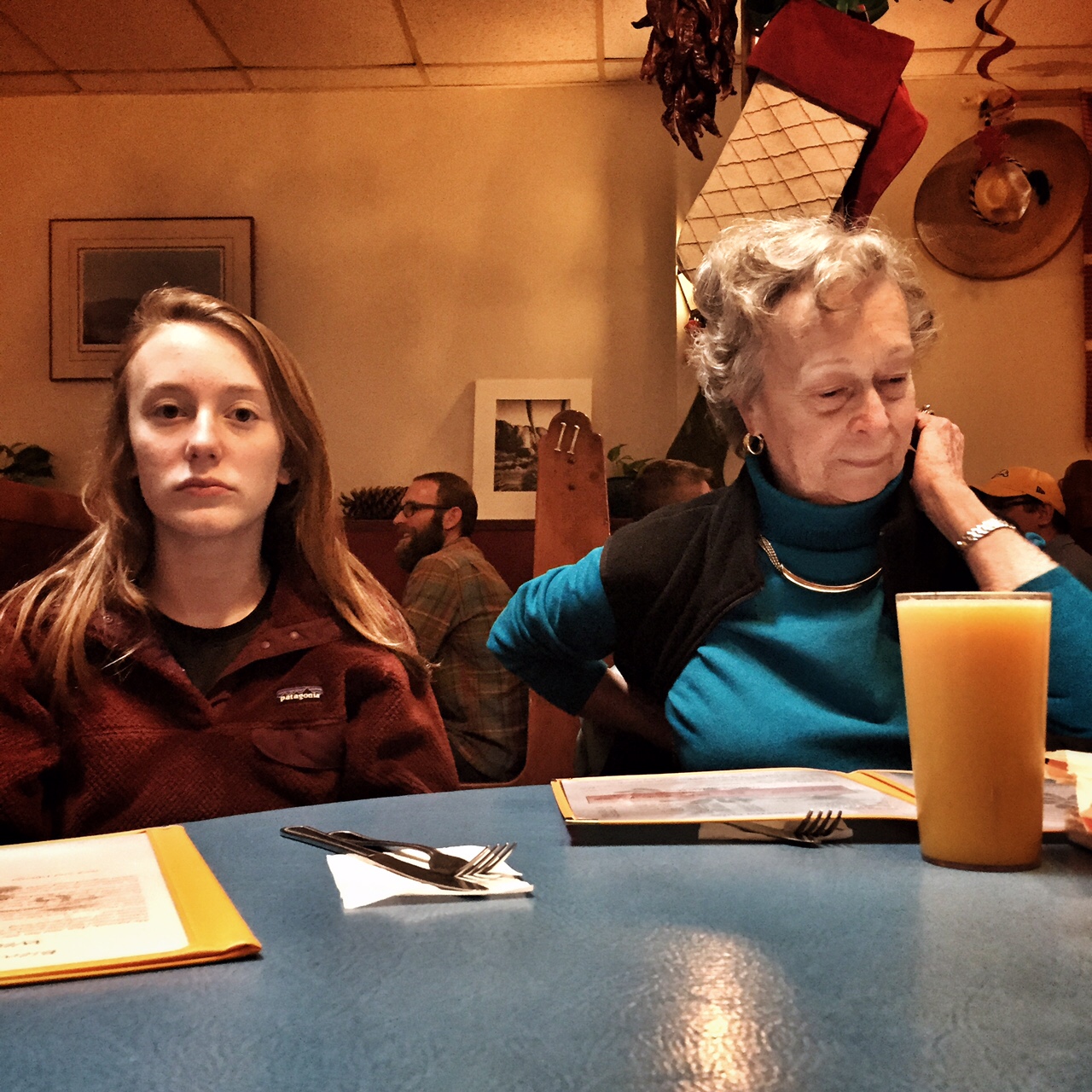 Before I got the call from the customer service rep I got an email alert that our flight from Albuquerque to Houston was delayed by an hour. I knew that we only had a one-hour layover so I called customer service to see about re-booking. The wait wasn't too bad, but it did ruin my lunch at Tia Sophia's in Santa Fe. I was stuck to the phone the whole time. I told the agent our situation and he went away for 10 minutes. When he came back he told me that he had no options so he was transferring me to a Lead supervisor. This guy told me there wasn't anything he could do. He confirmed that it was a mechanical issue and that the airline would issue me a hotel voucher if we missed the flight due to the delay. He told me there was plenty of room on flights the following day and that I shouldn't worry about re-booking yet.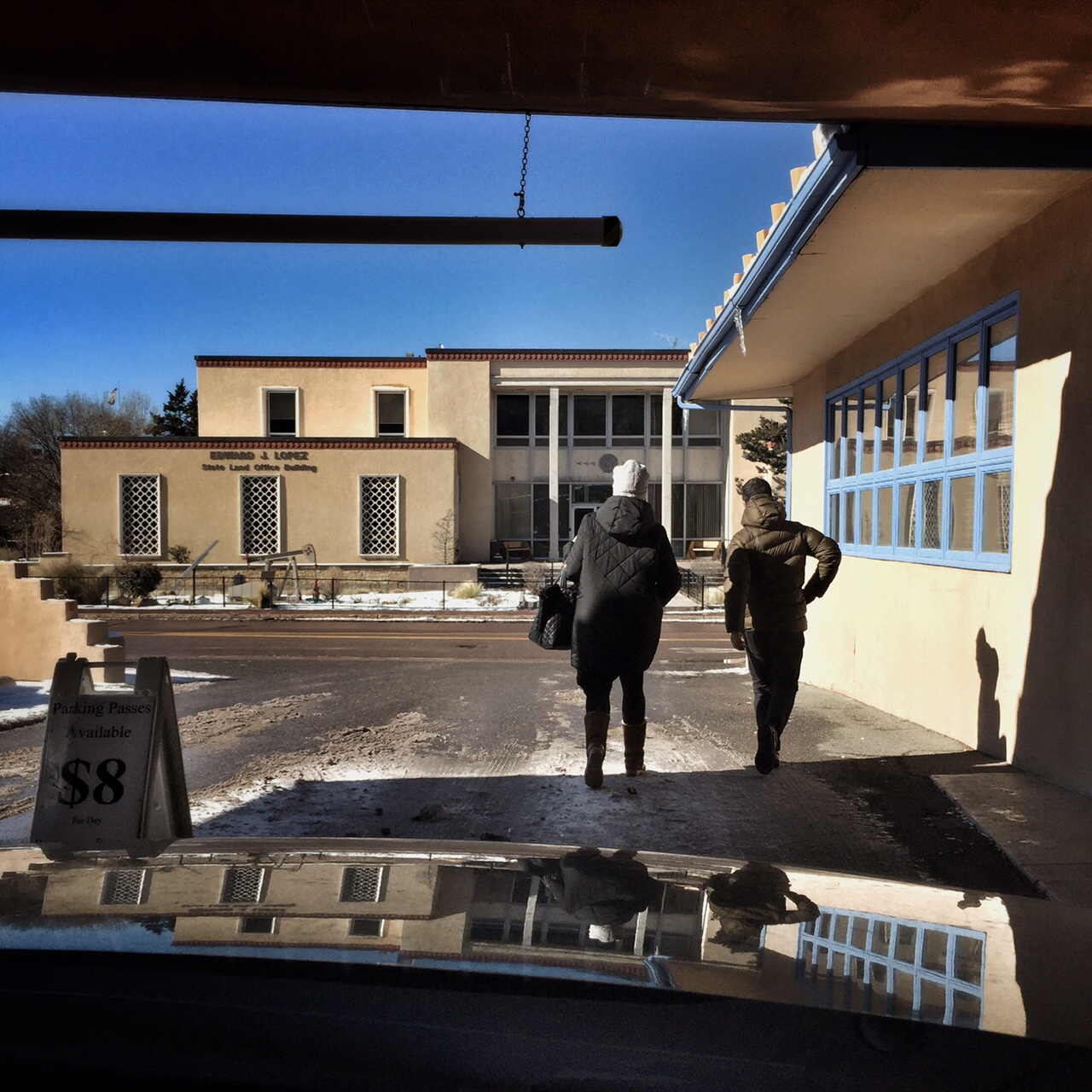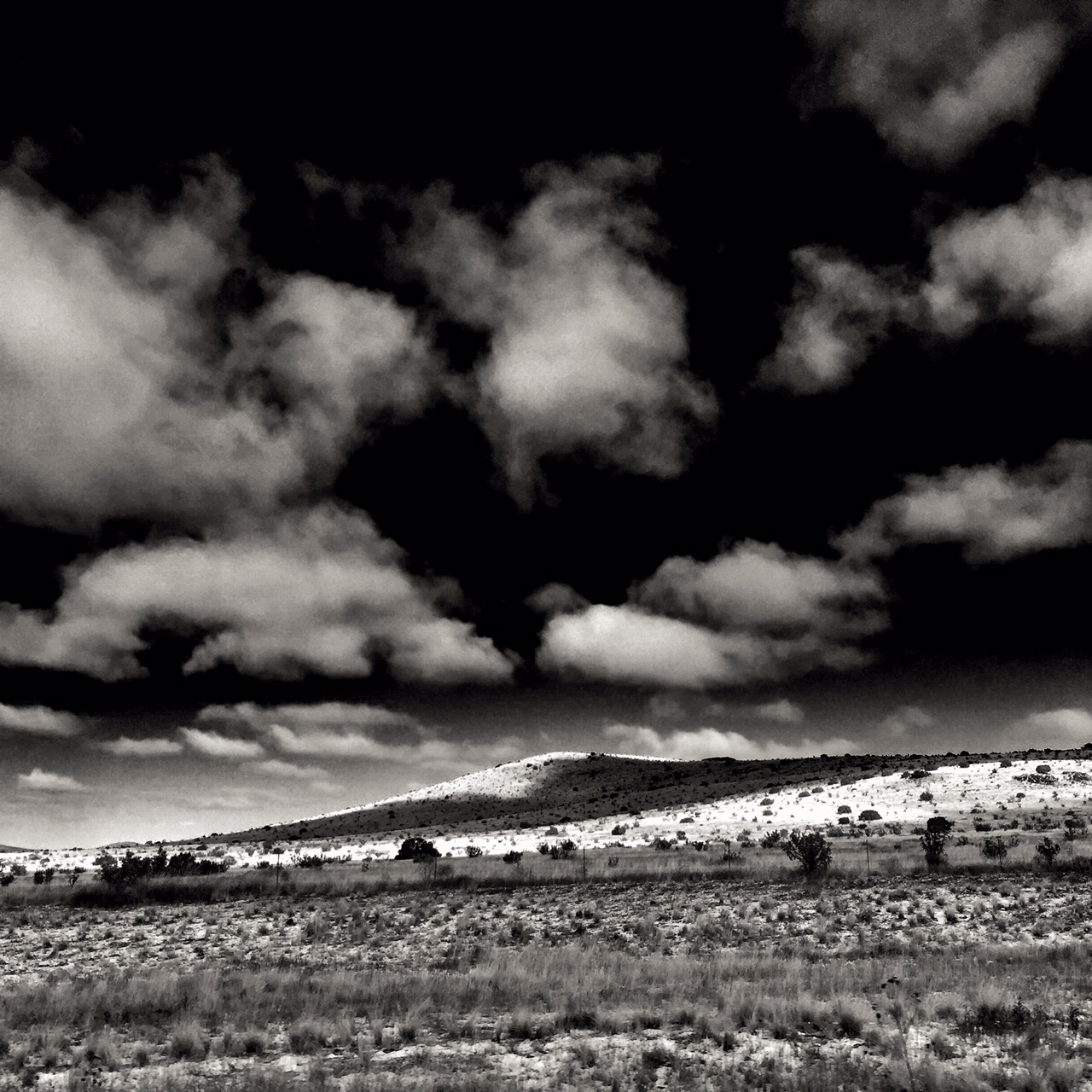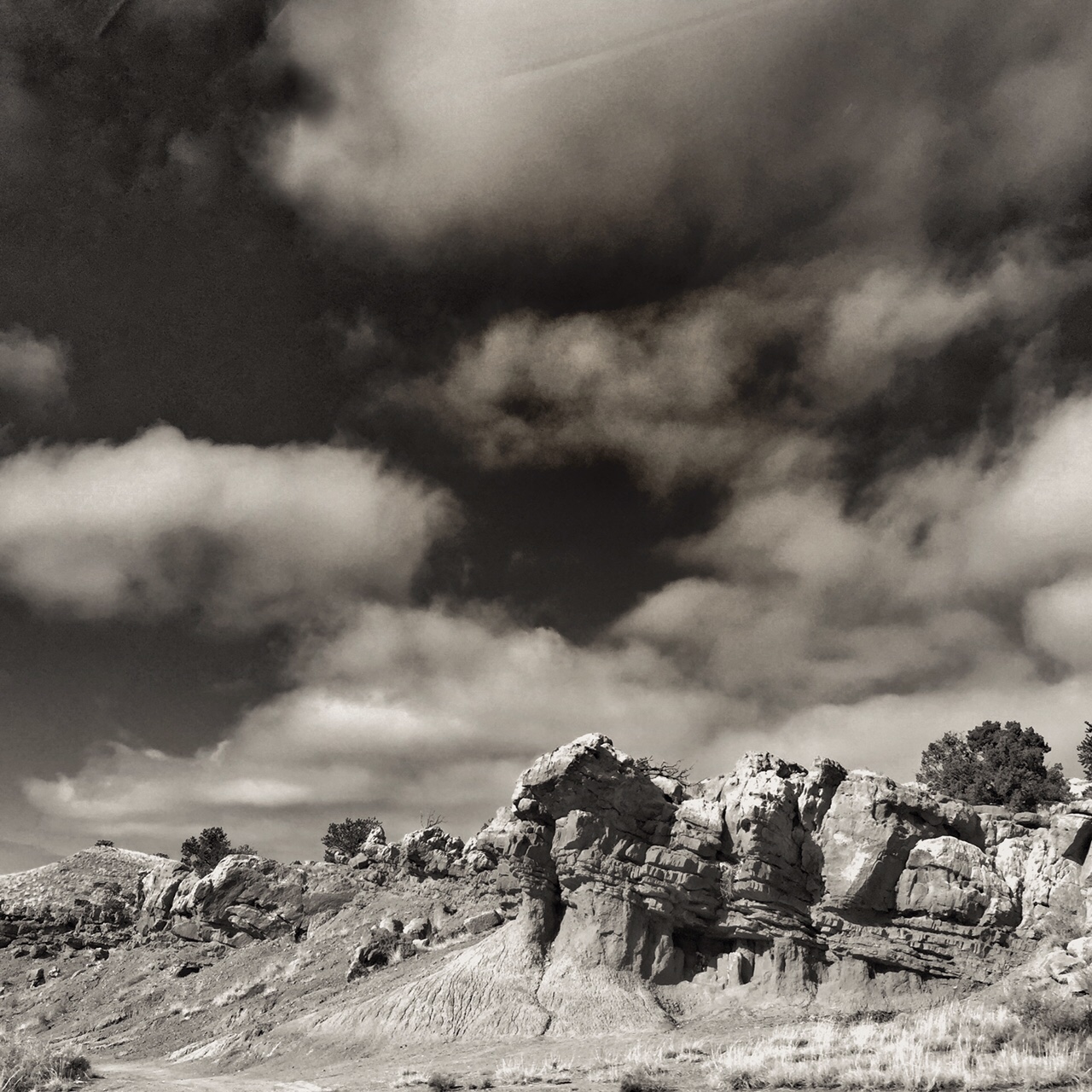 We headed off to the airport hoping that the plane could make up some of the time and that we wouldn't miss our connection. When we got to the airport we were psyched to see that our flight was listed as on time. We hustled to the gate where it was still listed as on time. I asked the agent and she said the signs were updated manually, so that we should pay attention to the website and not the gate sign. We went off to get a snack. When we sat down I got a call from the compensation person.
I told her about our current situation and laid out why I was so upset about how things had been handled last week. She agreed with all of the complaints and said that the people at customer service were wrong. They should have rebooked the second half of our trip that day, and they should have paid for our hotel, and they should have moved our tickets up when we had offered to fly earlier three weeks before our flight. She didn't want to discuss compensation yet because she was nervous about the second part of our journey. She offered to look into our possible re-booking with a reservations specialist but I told her she probably didn't need to worry because the lead supervisor had assured us we would be fine for the following day.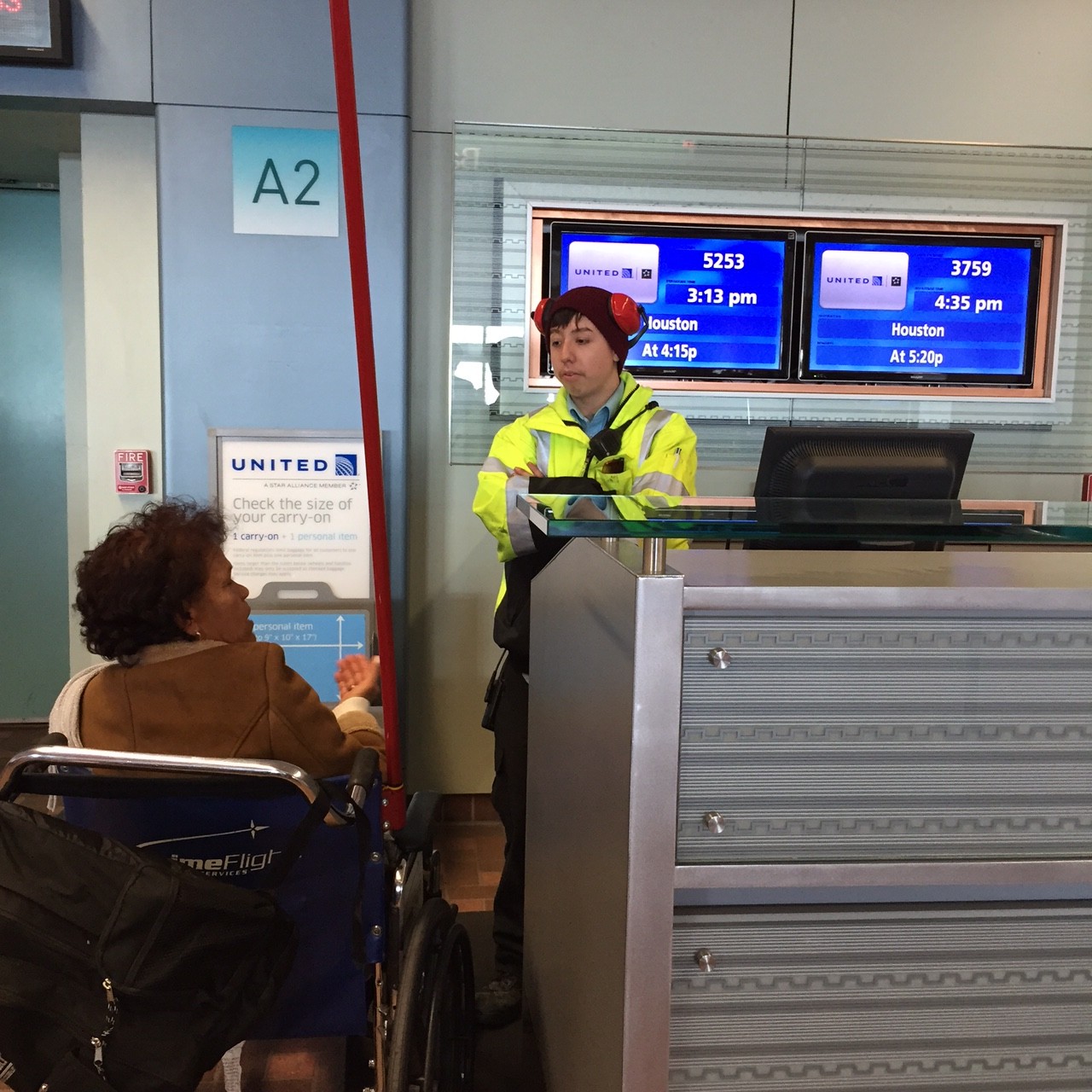 When I got to the gate an hour before the flight I decided to get in line to talk about reserving flights for the next day. There was one person in front of me as well as a guy talking to the gate agent. The woman in front of me got increasingly agitated as the person re-booking in front of us took more and more time. I got my wife to call so that one of us might get some help. When the agent finished his epic efforts with the first man he came on the loudspeaker to explain that every flight was overbooked for the next two days so that no matter what we should try to travel to our destination. Then he started to help a woman in a wheelchair who I hadn't noticed. She was a Spanish speaker traveling to Miami. It seemed that the skycap that took her to the gate took her to the wrong gate and she missed her flight. Now she was stuck in Albuquerque for several days. She was not happy. I had been standing on line for an hour and it was time to board. As we walked up the jetway an agent finally answered. She told me that there were no flights the following day. I gave her the supervisors name and begged her to call her to do whatever she could to get us out the next day. The door to the plane closed and I had to hang up.

When we landed in Houston I got a text saying that our flight to Raleigh was delayed. At least it seemed like we would make it, but now it was scheduled to arrive at 1:39 AM. We decided to head to that gate to make sure things were okay. As we entered the main terminal we saw a line that wrapped around the entire central area. At first I thought it was a line to the tram, but instead it was for the customer service desk. We thought we were ok though. Our plane was delayed but we were getting out of there.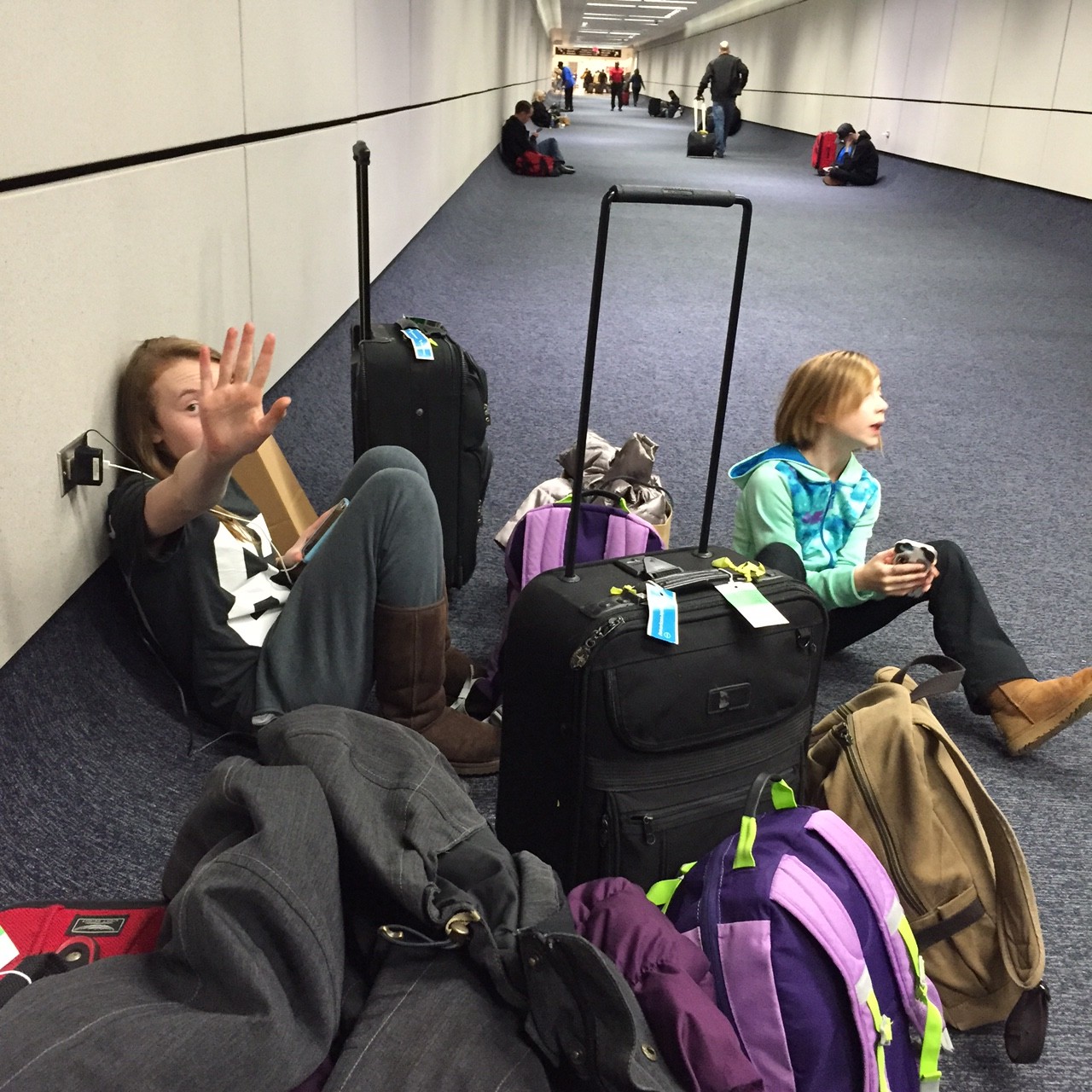 On the way to the gate we passed some massage chairs. I put in 2 dollars while my family went to check in. When they got back my wife got a call from the customer service reps assistant. They had reserved us flights on another airline for the following day at 6 PM just in case our flight didn't work out. We felt taken care of and we went to eat dinner. We then headed back to the massage chairs and all got a massage and then went to the gate. We got a text that our plane was now delayed by 5 minutes less. We went to the gate and I checked with the agent. Our flight was delayed because they didn't have an assistant pilot or flight attendants. However, she assured me that the attendants had arrived and were preparing the plane. The pilot was supposed to be there momentarily.
As you can probably guess, 15 minutes later they cancelled the flight "due to weather". While I understand that there were weather issues the day before at this airport and in Chicago, the idea that the plane was cancelled due to weather was a real stretch. The problem had a lot more to do with the airlines inability to arrange staff than it did with weather. We were at a United hub. This was a planning problem not a staffing problem.
As we looked for hotels we got a call from the assistant telling us to get a hotel and that the airline would pay for it. According to her it was a "weather issue" so they wouldn't give us a voucher at the airport. Instead she would make sure we got paid back. We were surrounded by pissed off people who had been booked on this flight after theirs had been cancelled. Things were a mess.
We went to the wrong door for the airport shuttle and there was some frustration, some anxiety, and some crying. It was 11pm. We got to the hotel and bought some crappy 2 dollar candy bars for the kids and went to sleep. Now it's 10:30. We are waiting to hear from the airline. That 6pm flight is at another airport in Houston. The agent told us she would try to get us out another way today. Doesn't' seem likely. Again, for the most part all of the people that we have dealt with have been as helpful as they can. There were a few that were rude or really messed us up (like the guy who didn't reserve us a seat on the next days flight), but in general
everyone seems to want to help. Unfortunately, the people who don't actually deal with people don't see fit to hire enough staff, or give them enough leeway to help. While weather has clearly created delays- terrible planning and execution has left thousands stranded with no help.
Stuck in Houston with the Memphis blues again.