26 Dec

United Scrooged Us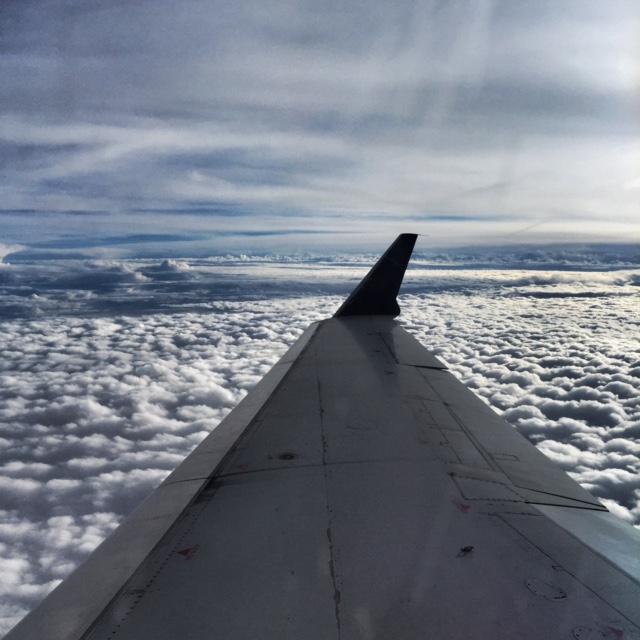 Our problems started when we booked flights for Christmas back in September. We thought that our kid's school went until the 22nd so we got them for December 23rd on United Airlines. Prices were already very high and we only went with United because it was good timing and the best price. I had a terrible experience with United two years ago and had been avoiding the airline. When we found out that school ended on the 19th we called United and offered to fly earlier since we knew that they would be overbooked on the 23rd. They said we could only do so with change fees and increased fare. We took our chances and we lost big time.
Our flight on the 23rd was originally scheduled for 6:40 am but they changed the time to 7:00 am about a week before we were due to depart. That still left us with an hour for our layover in Chicago where we were transferring to a flight that went on to Albuquerque. We got up at 4am without incident and headed to the airport in the pouring rain. When we got to the long-term parking lot it was full. This was only a minor bump in the road and we headed to another airport lot. When we got to the terminal an hour before our flight we found that the security line wrapped around the entire lobby. We were nervous because it's a big lobby and when we had traveled a couple week earlier we faced a much shorter line but it took us about 45 minutes to get through. They were fully staffed though and doing everything they could to move people quickly. It only took about 40 minutes to get through and we got to the gate with a few minutes to spare.
The flight boarded quickly even though it was a full flight the door closed on time. However, the pilot came on and told us that there was some fog in Chicago so they had to take on extra fuel in case they had to circle. It took a while for the fuel to arrive and when it did they seemed to add it for a really long time. Then we were told that due to the fuel weight they had to rebalance the bags. Still the pilot told us that we would be ahead of schedule.
Then after another 15 minutes at the gate they told us that they had taken on too much fuel and that we had to taxi to the end of the runway and burn some off. It took awhile to get where we were going and then we sat there with the jet engines screaming for about 5 to 10 minutes. While weather might have played a part in the delay there was clearly human error involved. They took on too much fuel, which meant they had to move the baggage and then they had to burn that fuel. Instead of arriving with an hour for our layover (or 1:20 if they hadn't changed the time of our flight) we arrived 15 minutes before our plane was scheduled to depart. I checked on our flight online and it said it was on time. Clearly the weather hadn't been such a big deal in Chicago.
I called the airline as we taxied to the gate to see if we could get on the next flight if we missed our connection. The agent said that our flight would probably be a little bit delayed even if it said it was on time because the updates weren't exactly accurate. Then she said with some shock that it had already left the gate…early. When I got off the plane at gate C4 I could see gate C8 just steps away. Had the airline not changed the time of our flight we might have made it despite the delays. I was still on the phone with the agent as she struggled to find an alternative routing for us. The two other flights on United to Albuquerque were already way overbooked. This is what we had feared when we offered to fly earlier. She suggested that I talk to the gate agent at our gate or at the one we were supposed to leave from, but there was no one at either. I spotted an agent at an empty gate and soon both of them were searching for solutions. There were none.
Soon the woman on the phone signed off and we tried to work with the guy at the gate. He was helpful but ultimately helpless. We were told that the next flight we could get would be on Christmas Eve at 5:30 PM, over 32 hours later. I had to walk away from the counter for a minute because I was having trouble processing what he was telling me. I stayed calm but I was pretty frustrated. He asked us if there was another nearby airport that we could get too. Denver was 7 hours away from Santa Fe by car but there was a flight leaving to Denver in 20 minutes and we agreed to get on that. We ran down about 20 gates to get there in time. There was a big scrum of people waiting to board but the plane was delayed due to mechanical issues. We got seats for the flight and then I called the airline to see if they could help with the cost of the rental car because there was a drive-away fee of $500 to take the car from Denver and leave it in Albuquerque. They refused to help. Just then Cornell West walked by and I shouted into the phone, "There goes revolutionary hero Cornell West!" He turned and responded with a fist in the air and an, "All Right!" and went on his way. With our flight to Denver getting more and more delayed we headed towards the customer service desk.
We spent the next 4 hours trying to find another solution. We agreed to fly separately and they split our family of 4 into groups of two since every flight was so overbooked there was no way to get 4 of us on. Still, they couldn't get us there till the following day. They talked about sending us to Houston where we could wait and try to fly standby to our destination but all those flights were overbooked too. None of the solutions were reasonable at all. The people who were trying to help us were nice but they had no options because every flight was oversold.
Weather was really not an issue, and if it was we could understand why things were so backed up. This was a business decision by the airline to make as much profit as possible- and I believe that this is why the left the gate early. If we, and the three other people standing at the counter who had also missed the Albuquerque flight by minutes, had made the flight they would have had to bump 7 other people. I have been on many flights that held at the gate for a few minutes to make way for the people arriving from a delayed flight. They absolutely knew where we were, and how close we were to the flight. They made a decision to bump us because that was the easiest thing for them to do. In exchange they offered to let us sleep on the floor of the airport in Chicago or Houston. When I asked about a hotel they told us they couldn't give us one. Later, after our exhaustive efforts to find a way to get there, they mentioned $50 in compensation for each of us. I figured that $200 would at least get us a hotel.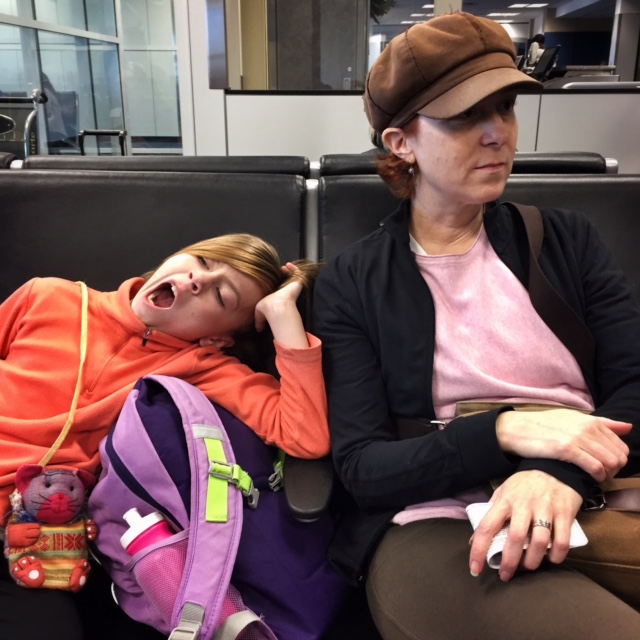 Meanwhile, my kids were bereft, but pretty patient given the circumstances. There were some ups and downs during the 4-hour discussion at the customer service desk, but the people working there were trying everything that they could to get us going. Finally they came up with a plan that sent us to Dallas on American Airlines the following morning, and then onto Albuquerque that afternoon. If everything went perfectly we'd get there 30 plus hours after we were supposed to. My kids were upset that their trip to see their grandparents aunts and cousins was going to be cut down by two days so we begged the agents to help us extend it by a day. They had no leeway to change our flights with out high fees plus the difference in fare. This policy seemed absurd to us given that they had delayed us by so long. When I asked for the hotel vouchers that I thought they had offered us they instead handed over $50 flight vouchers. That was when I finally lost it a little bit. I walked away from the counter in shock and I took out my United Airlines credit card and tried to rip it in half.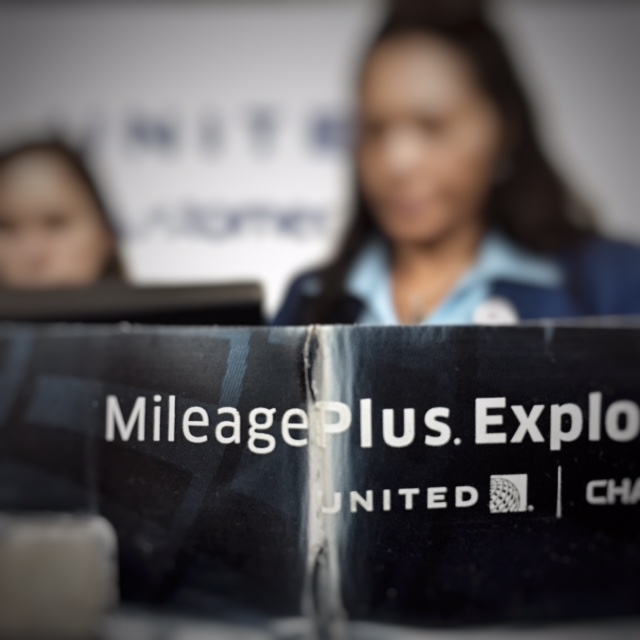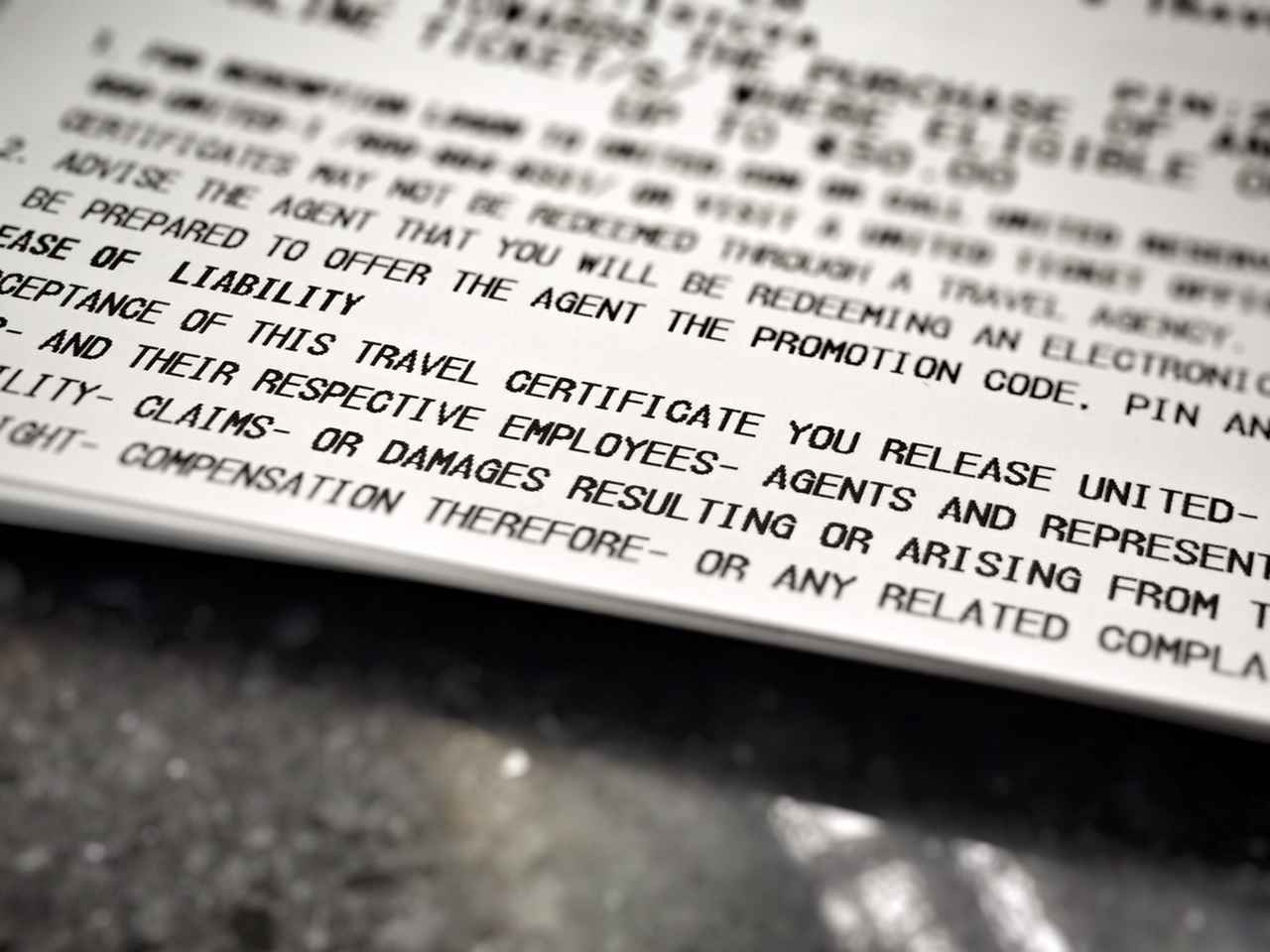 Not only did I have no interest in ever dealing with United again, but $50 was an insult and it had legalese on it saying that accepting this voucher would negate any claim we might make in the future. It also took them almost an hour to enter ticket changes because they had separated all our reservations in their efforts to find some way to get us moving. They gave us a form that got us a discount on hotels- but it was no better than what we might have gotten on priceline. The whole thing stunk. They also offered us 7 dollar vouchers that we could use for food in the airport but we wanted to get the hell out of there so we left.
First though, we decided to go to the American terminal to get our boarding passes because we knew how crazy the lines would be the next morning. It was lucky we did so because it took the American agent almost an hour to get our boarding passes sorted out. Again, the people we dealt with were nice, but the airlines have made everything so complicated and controlled from above that it seems insanely difficult for them to get anything done. I used to be a very frequent American flier and racked up almost 350 thousand actual miles flown over the previous 20 years. However, despite all my miles, I had no status on the airline so they didn't treat me well. The thing that made me quit them altogether was that they wouldn't let me fly standby on an earlier flight from Shreveport to Dallas a couple of years ago. I had finished a shoot early and wanted to get to Dallas so I wouldn't miss my connection. They would only let me do it if I paid a $75 fee and I refused as much on principle as on penuriousness. I pointed out to them that if they filled the empty seats they would avoid the danger of overbooking on later flights and they would make sure that I wouldn't miss my connection. My flight was delayed so I missed my connection and I was stranded for 7 extra hours. The fact that I had 350 thousand miles on the airline only made things worse. I started to fly Delta when I could and I have had a good experience so far. While American is focused on making $75 dollars on that transaction they lost about 15 to 20 thousand dollars of business as I have flown about 15 times on Delta since then by myself and another 5 or 6 times with my whole family.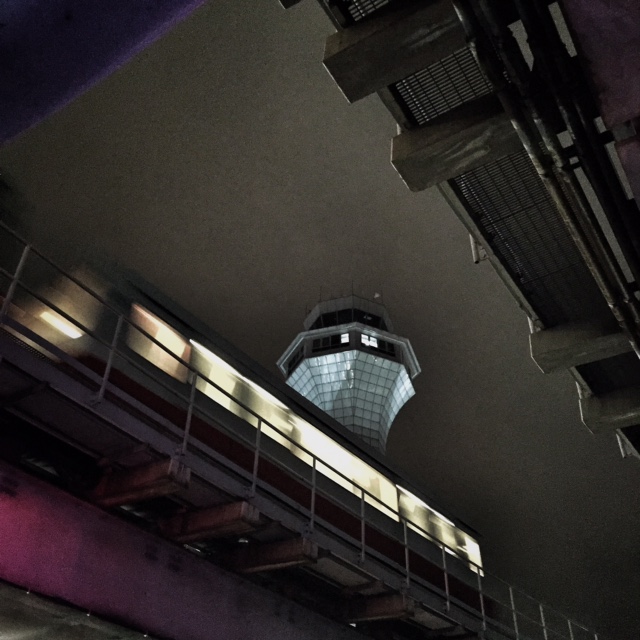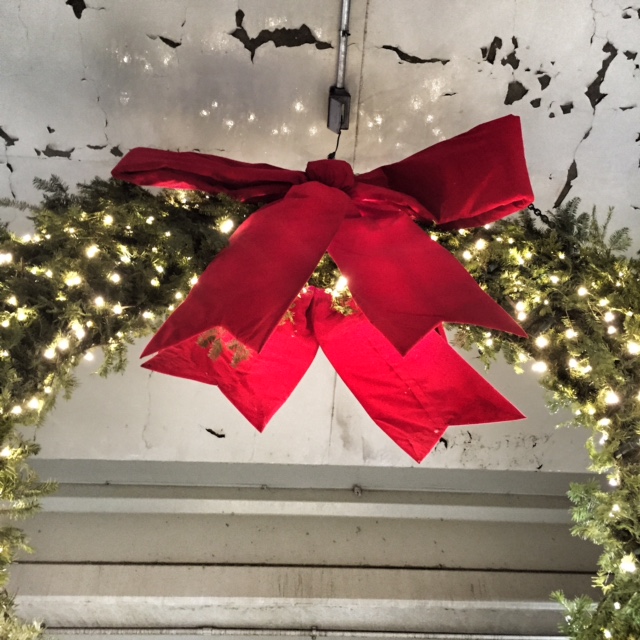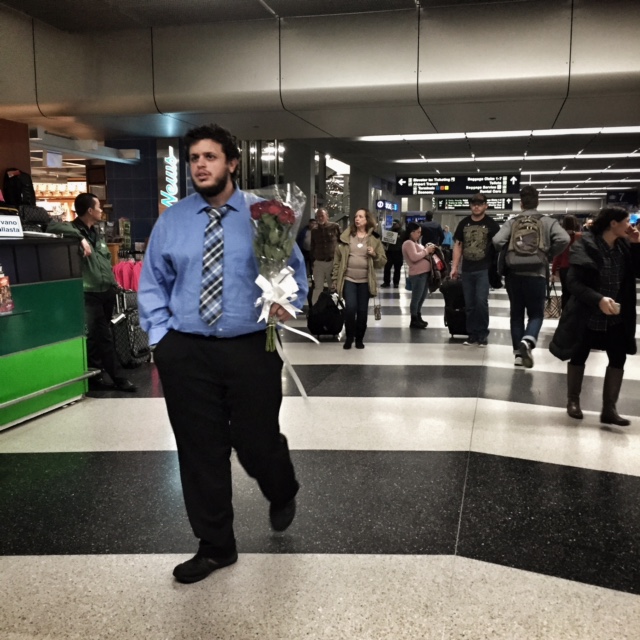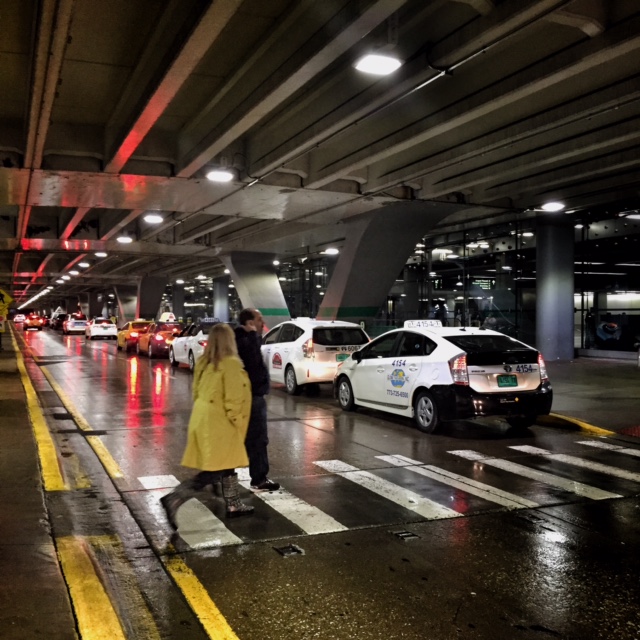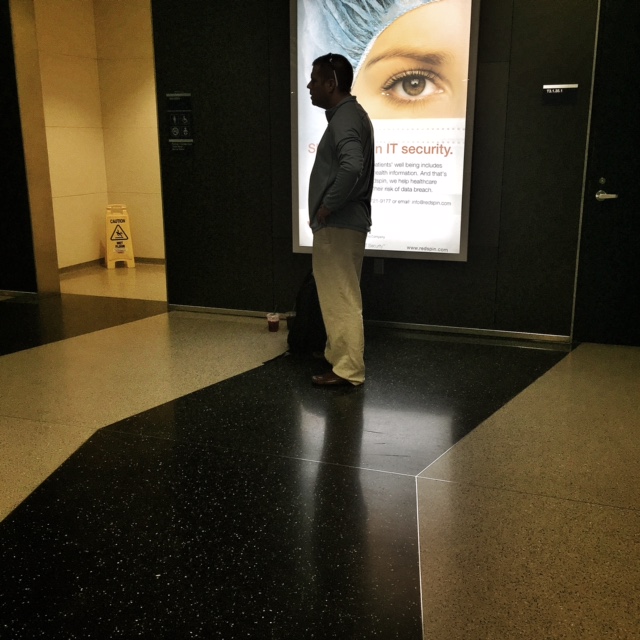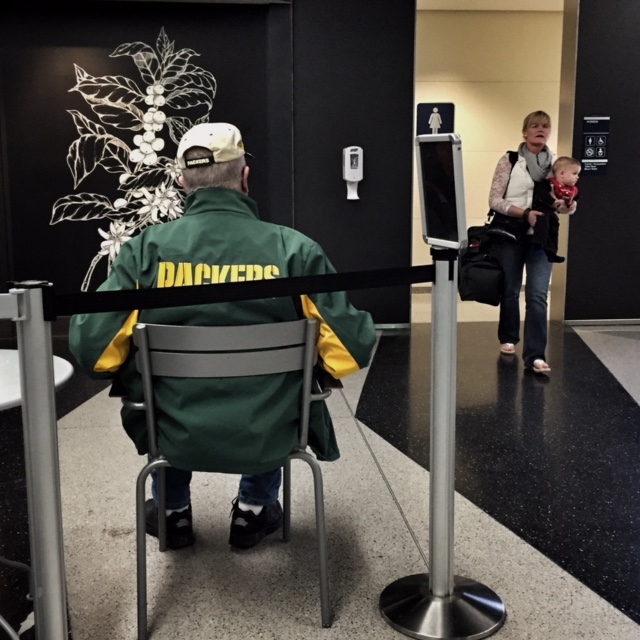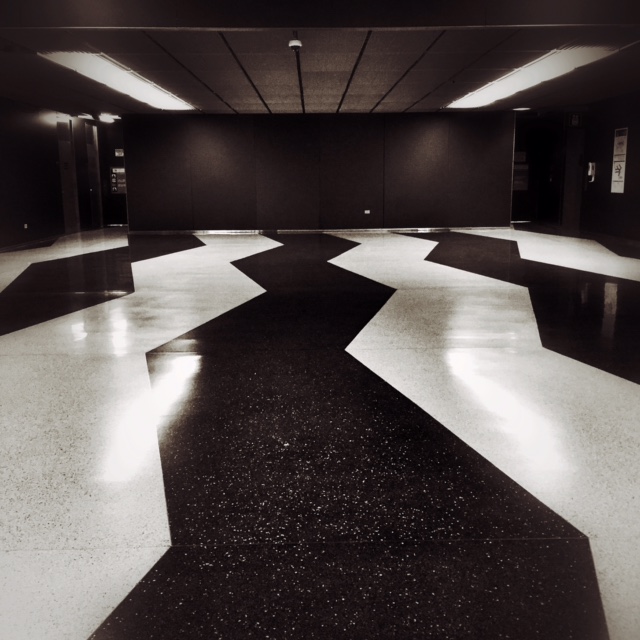 Anyway, it took a while but I left with our boarding passes for the next day. I had booked a hotel a short ride from the airport but when we walked outside and saw the Hilton right there we switched even though it was more expensive. We went upstairs, ordered some Chinese food and tried to make sense of what had happened. When we tried to extend our rental car reservation we were told it would be cancelled. A new reservation was more than double since it was for the next day, Christmas Eve. I tried pleading with them, but they wouldn't budge. The expenses we incurred were starting to add up. I sent a complaint to United and got an auto response saying it would take them 7-10 days to respond. After dinner I went down to the pool and swam some laps. I also used the steam room, and I went back upstairs feeling a lot better. We went to bed early because we had to get up at 5:30 for our 8am flight.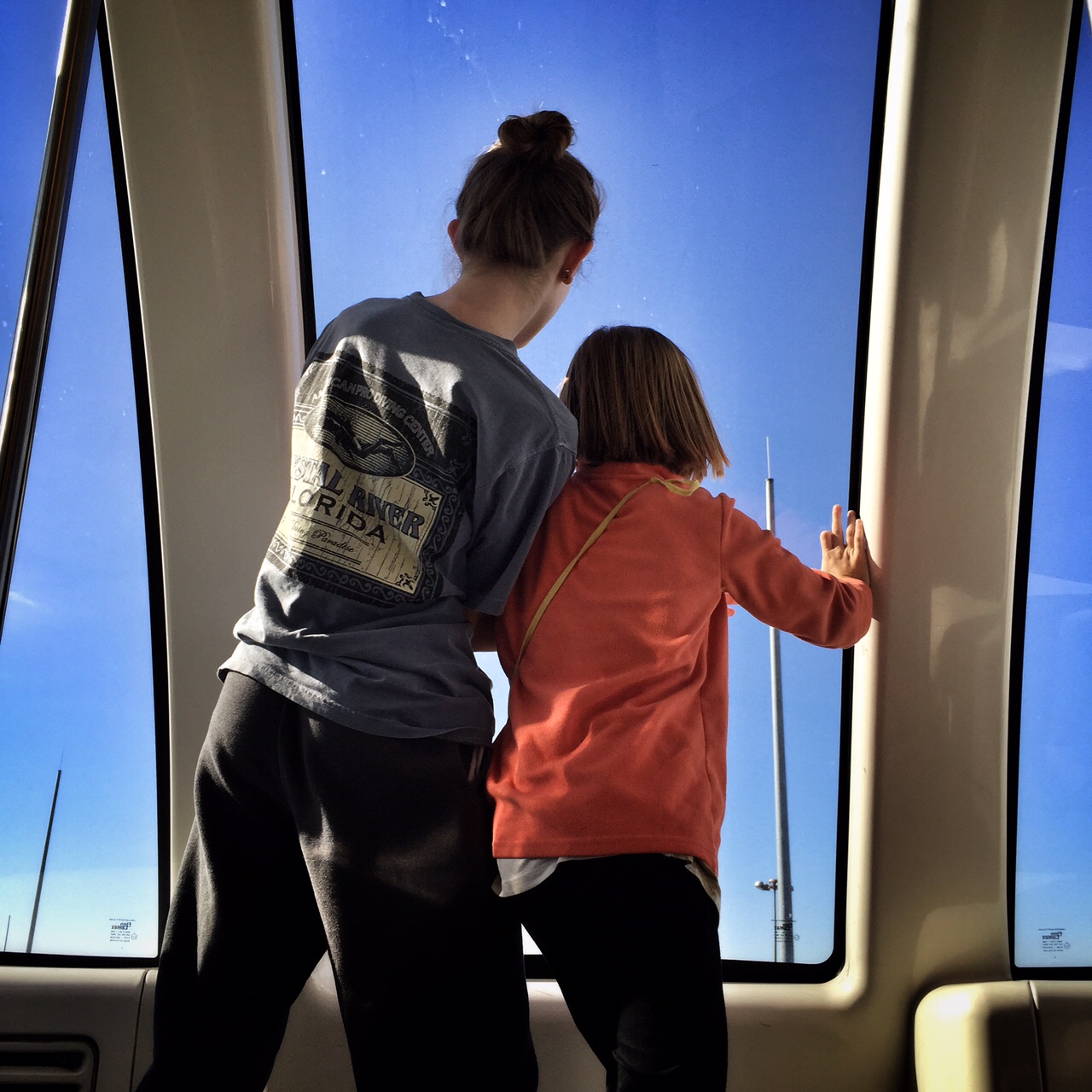 The line in the airport the next morning at 6:10 was as crazy as expected, but once we found the end it moved quickly. We got through with an hour to spare and grabbed some food. When we got to the gate we found that my wife's reservation had been cancelled. Luckily the woman working the flight was the same person who had gotten us our boarding passes the day before. My wife and one kid got on the plane while my other daughter and I waited. I could see the supervisor looking at the passenger list. She could see who was on flights that were delayed and she gave me one of their seats. It was clear right then that United had to have known the day before that we were only minutes from the gate. Finally they worked it out and we headed down the runway. I realized that maybe my wife's connection ticket had been cancelled as well so I barreled back up the jetway – despite my daughter's protestations – to check. The agent assured me that we were fine.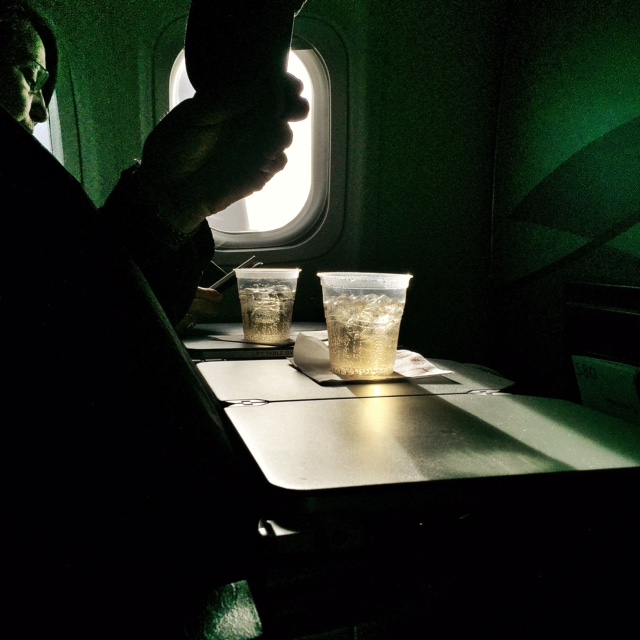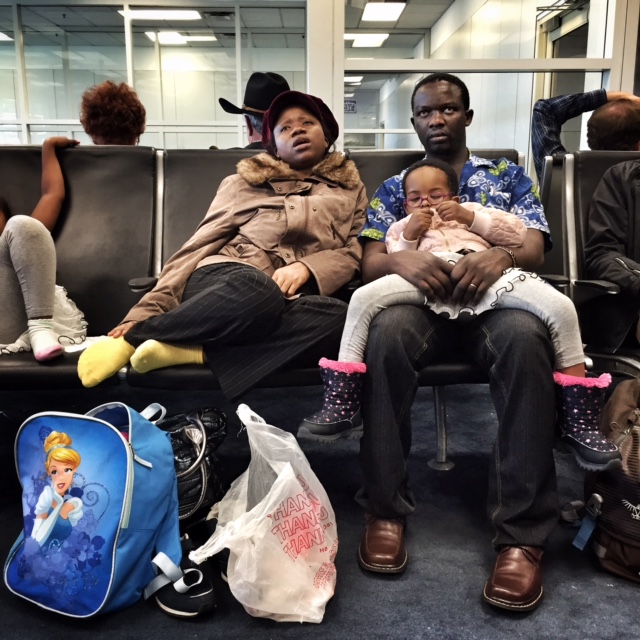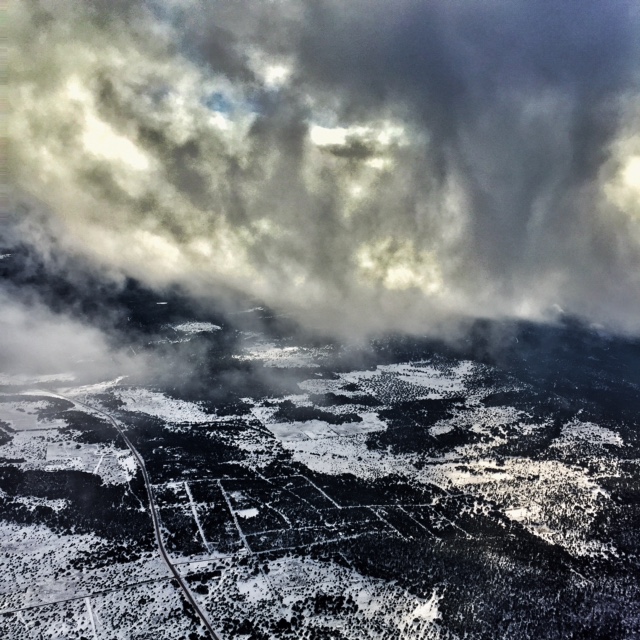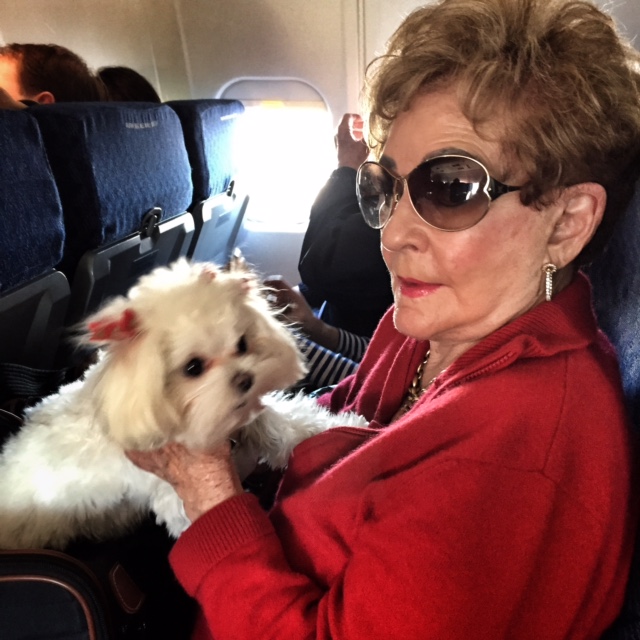 The trip to Dallas was uneventful. We had 3 hours to kill so we rode the tram around DFW a couple of times and then ate at a restaurant. Luckily we got to our gate pretty early and I went to check on my wife's seat. Yup, it too had been cancelled but we were able to get it set again. Thankfully we made it to Albuquerque before dark and got to see the sunset as we headed towards Santa Fe.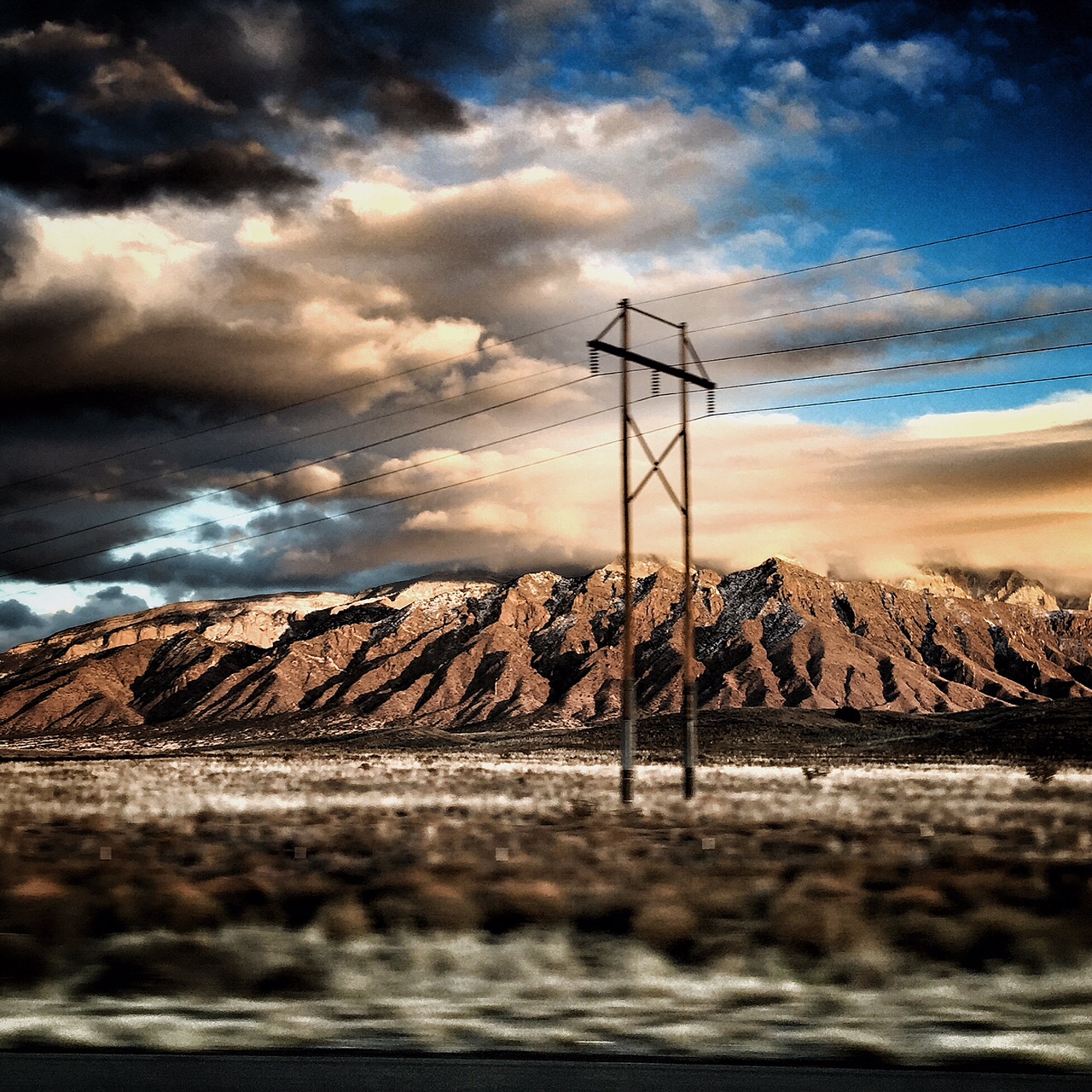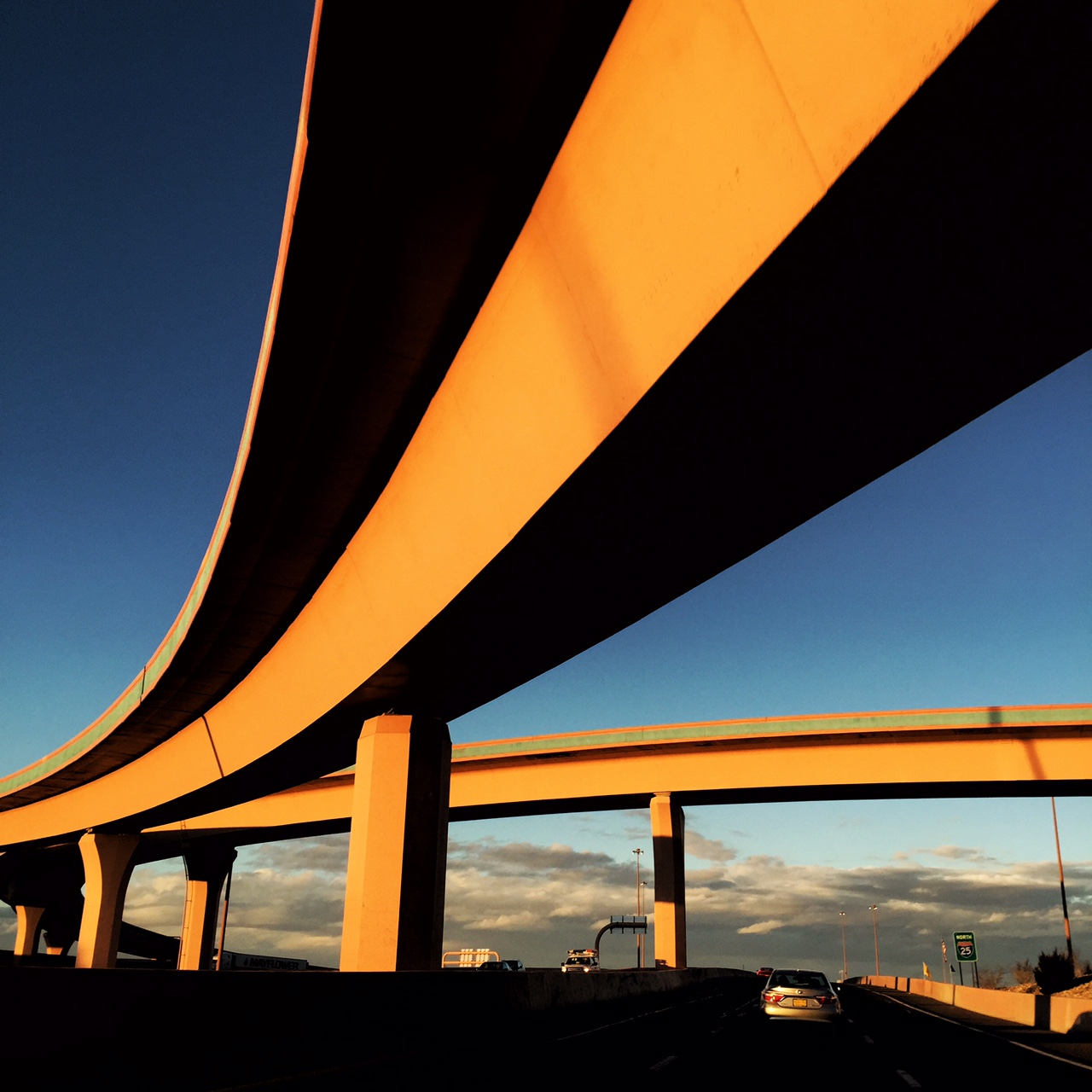 We arrived in time for a really nice Christmas Eve dinner in Santa Fe with all of my wife's family. We had a really nice Christmas day as well. United didn't ruin our vacation, but they did put a big damper on it and a big financial pain as well.